ATV Today Editor Doug Lambert picks his telly highlights for Tuesday March 13th.

Titanic – Draining the Wreck, Channel 5, 10pm
It's the liner that had it floated probably would have been one of many long forgotten luxury cruise ships confined to nautical history, however, the Titanic is most likely the most famous of all liners due to its sinking on its maiden voyage in 1912.
The White Star ocean liner has rested on the bed of the Atlantic Ocean below 12,000 feet of icy water ever since, for over 100 years.
Since its discovery many footage collectors have photographed and videotaped the wreck since it was first located in 1985, but none has set out to create a full 3D record of what remains, until now – as Channel 5 reveal in this re-screening of the documentary which first aired in 2015 on National Geographic, and a couple of times on Channel 5 since. Still if you missed it previously it certainly is a fascinating watch.

Using the most comprehensive mapping data ever collected, this programme provides the most dynamic and comprehensive look at Titanic to date, observing the creation of a 3D map of the ship and the sea floor. Finally, the ocean is `drained' away to give a clear view of this most famous of shipwrecks and how it would look if it was free of the ocean it will forever rest in.


Here and Now, Sky Atlantic, 9pm
Hide and Seek. Strange, intriguing, and divisive, Here and Now has provoked intense critical discussion in the US, and will no doubt generate much more as it screens exclusively on Sky Atlantic. Greg and Audrey look to the past to find financing for the Empathy Initiative.
Kristen is partnered with Navid, Farid's son, in a school project, and learns there's more to him than meets the eye, while Ramon worries he may have shared too much with Henry. The family heads to a familiar retreat to celebrate Haley's birthday, with an unexpected conclusion.
---
Winter Paralympics, Channel 4, 7.30pm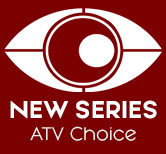 Join Clare Balding, Jonnie Peacock and some very special guests live every evening this week at 7.30pm for unique insights in-depth analysis and demonstrations from The Snow Centre, Hemel Hempstead.
Tonight, Clare and Jonnie host highlights of Day 4 of the Winter Paralympics, where the Paraalpine skiing focus is on the super combined. Great Britain's wheelchair curlers continue their campaign and former soldier Scott Meenagh takes on the huge feat of endurance that is the 12.5km biathlon. Plus, there's the not inconsequential matter ofUSAtaking on Korea in the Para ice hockey. Clare and Jonnie return at 11pm for more analysis and demonstrations from The Snow Centre.
---
Five Star Hotel, E4, 10pm
A luxury Greek hotel has been taken over for a season by five z-list celebrities – Spencer Matthews, Joey Essex, Lydia Bright, Holly Hagan and Ashley Cain.
They'll be rated and reviewed by their guests, with the aim of getting the hotel up to five stars. Who will get a little too close to the holidaymakers? Who will fail to deliver and get sent home? And who will ultimately get the best overall rating and be awarded Employee of the Season? In the second episode, celebrity employee Ashley Cain gets an official warning due to 'after-hours antics' with a hotel guest.
Joey Essex and Holly Hagan organise a pirate-themed booze cruise for the holidaymakers, while Spencer Matthews and Lydia Bright are challenged to plan the perfect romantic proposal for two new lovebirds.
---
What Would Your Kid Do?, ITV including STV and UTV, 8pm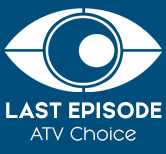 Jason Manford hosts the last in the series of the show which asks how well we really know our kids. The programme challenges parents to guess what their children will do in a variety of entertaining situations.
Each episode has seen children filmed in a school specially rigged with hidden cameras. The kids think they're taking part in a variety of classroom activities and games, unaware that we're actually testing everything from empathy to lateral thinking,
risk-taking
to rule breaking.
Back in the studio, Jason challenges the parents to predict what their child will do in each situation: providing a fascinating, surprising and hilarious insight into the developing minds of 5, 6 and 7-year-olds.
The family with
the correct
predictions goes through to the final. But on this show, it's not the adults choosing the prizes… it's the kids.
---
Portrait Artist of the Year 2018, Sky Arts, 8pm
It's semi-final time and the previous heat winners return in the hope of taking yet another step closer towards becoming Sky Arts' Portrait Artist of the Year 2018.
This week, their celebrity sitters are model Lily Cole and actor Simon Callow, two prominent art enthusiasts who are eager to find out how they will be depicted on canvas by our excited yet nervous contestants. Joan Bakewell and Frank Skinner will be following the artists' progress throughout the day before judges Tai Shan Schierenberg, Kathleen Soriano and Kate Bryan select just three artists to go through to next week's final.

The Titanic musical on stage, Channel 5 tonight will once again 'drain' the famous liner.