ATV Today Editor Shaun Linden picks the best from the box for the coming week, July 22nd-28th, in ATV Saturday.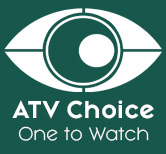 The best from the BBC this week includes later today the live final of Pitch Battle on BBC One. Host Mel Giedroyc is joined tonight (July 22nd, 7.25pm) by a trio of musical judges including choirmaster Gareth Malone and guest judge Deke Sharon. Between them they will whittle the six final choirs down to the top two through a series of head-to-head, sing-or-be-sung-off choral challenges – leaving the viewers to pick the ultimate winner.
The final opens with an epic musical mash-up, then each group will collaborate with a Superstar – which includes Will Young, Chaka Khan, Bebe Rexha and Seal among others – in a Showstopper. It's of course up to the public to vote online to crown the winner of the £50,000 prize and the title of Pitch Battle Champions.
I love a bit of political debate and this week sees a new series of Conversations on BBC Parliament air. Four of the most talked about political figures of modern times talk to BBC political correspondent Sean Curran about their rise to the top of British politics and some of the controversial and divisive issues they have tackled in their careers.
In the first edition which airs on Sunday (July 23rd at 8pm) Alex Salmond, the former First Minister of Scotland, and former SNP MP discusses the big influences which have made him the politician he is today. His father voted Labour and his mother was a Conservative. He recalls how an encounter with a rude Labour canvasser turned his father into an SNP voter. The man who brought his country to the brink of independence in the 2014 referendum also talks about how the romance of his homeland continues to influence his politics.
Another beeb highlight arrives on telly screens this Thursday courtesy of BBC Four. In Prejudice And Pride: The People's History Of LGBTQ Britain (27th July, 9pm) this two-part series tells the stories of ordinary people from across the UK, who share the objects that have defined their lives since homosexuality was partially decriminalised in 1967. The first episode explores the years between 1967 and 1987.

Host Mel Giedroyc oversees the live final of Pitch Battle on BBC One tonight at 7.25pm.
---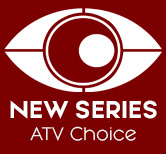 ITV highlights this coming week sees the channel go Inside London Fire Brigade. Last month the capital suffered its most devastating fire since the blitz. The Grenfell Tower tragedy shook Britain to the core and on the front line of the disaster were the heroic firefighters of the London Fire Brigade.  It brought to the fore an emergency service who risk everything to help those in need. The three part ITV documentary series followed the brigade over the last year as they responded to a staggering range of emergencies.  It provides a unique insight into their work, with firefighters filming themselves on the dangerous front line using special fire cameras.  It is access on an unprecedented scale to incidents across the whole of London.
In the first programme, which airs on Thursday (27th July at 9pm), firefighters talk for the very first time about the Grenfell fire and their experiences of that tragic night. In never heard before accounts of what happened inside the tower, firefighters describe how they feared it might collapse and the horror of what they saw.
Also this week the broadcaster returns to Long Lost Family. This seven-part series, fronted by Davina McCall and Nicky Campbell, joins family members desperate to find their missing relatives.
In the first episode (Wed, 26th July at 9pm) the show meets a divorced couple searching together for the son they were forced to give up as teenagers. Marion and James met when they were seven years old growing up in Catford, South London, they began dating in their teens. But a year into their relationship their lives were turned upside down when Marion found out she was pregnant. They turned to their families for support but received quite the opposite. Their child was born in 1970, however after three months struggling, the baby was placed up for adoption. Also this week, the programme meets Cathie Cutler-Evans, a woman desperate to find her birth mother after more than 50 years apart.
ITV also airs the first episode of Call The Cleaners. Sisters Yvonne and Angela have been extreme cleaners for nearly two decades, and have worked on almost 6,000 jobs between them. We see them in London tackling the dirtiest flat they have ever encountered. Elsewhere Maxine set up her cleaning business 12 years ago and daughter Jasmine joined 2 years ago, they are seen in South London dealing with a hoarder who has 20 years' worth of possessions cluttering his flat. In Somerset, we meet Shaun and his team, extreme cleaners who specialise in full house clearances. In the first episode (Mon, 24th July at 8pm), they are clearing a flat for a landlord.
 Nicky Campbell and Davina McCall reunite family members on ITV's Long Lost Family, Wednesday 26th July at 9pm
---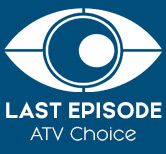 Best of the Rest… Over on Sky 1 this Thursday its the final episode in the current series of Dogs: An Amazing Animal Family – Asia and Africa. In the last outing for the show (July 27th, 9pm) Patrick Aryee follows the canine family's evolutionary journey to Asia and Africa for a look at the final stage of its global conquest. As he investigates these continents' gloriously diverse canines, Patrick tests the hearing of a bat-eared fox, which has ears longer than its legs, and uses a buggy cam to follow a dangerous pack of African hunting dogs.
Also over on Sky Arts its another cultural outing as The South Bank Show continues with Melvyn Bragg who this week meets award-winning author Karl Ove Knausgård. The Norwegian's six-volume Min Kamp series of autobiographical novels, published from 2009 to 2011, has garnered critical acclaim as well as its fair share of controversy. The Sky programme meets Karl Ove first at the 2016 Cheltenham Literary Festival and later joins him in Oslo,where Karl has been asked curate a special exhibition at the Munch Museum. Melvyn also meets with the writer at his home town of Österlen in Sweden for a long chat. (Wednesday, July 26th, 8pm).
Channel 4 brings us Food Unwrapped. Former ITV West (or if you're really of a vintage age HTV West) news reporter Kate Quilton visits a potato paradise on a remote island in Chile to find out what gives rainbow crisps their colour. In Spain, farmer Jimmy Docherty investigates avocado-rustling. And chef Matt Tebbutt investigates the tang behind the latest trendy tipple, sour beer. (Wednesday, July 26th, 8.30pm).
While on the same night the outrageous royal comedy soap opera continues in The Windsors. Kate and Wills visit Charles's traditionalist new town, Poundbury in Dorset, where Charles is unveiling another statue of himself. Kate runs into old flame Gypsy Ricky who reminds her they're still married following a traditional gypsy ritual. Will Camilla use this to destroy Kate in her latest plan to grab power? (July 26th, 10pm).
While over on Channel 5 the fifth series of GPs Behind Closed Doors begins a new run of episodes. In the first edition the show is now based at the Horfield Health Centre in Bristol. Patients met in this episode include toddler Sophia who has been scheduled for a heart valve operation, but has developed a cold which may delay the procedure while a young woman named Laura seeks help with anxiety and insomnia. (Wednesday, July 26th, 8pm)
Something to Bragg about, Melvyn brings another episode of The South Bank Show to Sky Arts on Wednesday July 26th at 8pm.