ATV Today Editor Shaun Linden picks the best from the box for the coming week, July 29th to August 4th, in ATV Saturday.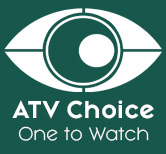 BBC highlights this week begin on Monday (July 31st, 9pm) with British novelist Patrick Gale making his screenwriting debut with BBC Two drama Man in an Orange Shirt. This two part series features cast including Vanessa Redgrave. The story charts the challenges and huge changes to gay lives from the Second World War to the present day. It is 1944, and in the chaos of war British Army Captain Michael Berryman (Oliver Jackson-Cohen) meets the artist Thomas March (James McArdle) in Southern Italy. Despite the fact he has a young fiancé Flora (Joanna Vanderham) waiting for him back at home, straight-laced Michael finds himself falling for Thomas' bohemian charms.
When the war ends they steal some time away at Michael's secluded cottage, where they briefly experience life as a couple and Thomas paints Michael's portrait, 'Man In An Orange Shirt'. Against Thomas' protestations, Michael then returns to the very different life in London he left before the war – back to Flora, marriage, and their plans to start a family. Thomas returns to the relative freedom of Soho where, at great personal risk, he can live the life of a gay man.
Will their old lives be enough to satisfy Michael and Thomas in the wake of what they had before? Or can they find a way for their love to survive against the pressures of conventional marriage, 1940s society, and the law? And what about Flora, now a mother – how far will she go to hold her new family together? – BBC
Also on Monday night its the third episode of Nadiya's British Food Adventure, which sees the Great British Bake Off winner travel to the East of England to learn about the food she loves to cook for her family. (July 31st, 8.30pm.) In the BBC Two series Nadiya begins her exploration of family food favourites by putting a twist on the classic ploughman's sandwich, and cooks a tangy pickle and mature cheddar tart.
Setting off to explore the East of England, her first stop is in Cromer where she boards a sea fishing boat for the first time ever to catch the area's hugely popular sweet Cromer crabs. Her next stop is in Ely to meet a potato farmer she also creates an 'Ode to East Anglia' celebrating the farming heart of the country.
And also this week its the final outing for Wild Alaska Live (Sunday, 7pm) on BBC One.
In this edition Matt Baker, Liz Bonnin, Steve Backshall look at the impact of 'the feast' across the vast state of Alaska. If the beeb's predictions are right, salmon should have arrived, in their millions. Liz Bonnin will be live at Katmai National Park to witness bears and if viewers are really lucky, wolves running up and down the rivers chasing after salmon.Steve Backshall will be on board a boat heading to the epicentre of the marine feast, on the trail of orcas and humpbacks while Matt Baker will be at the salmon finishing line, the end point of their incredible migration where they undergo incredible body changes from silver to red, their entire shape shifts and the males compete in violent fights.
Oliver Jackson-Cohen as Michael with James McArdle as Thomas in Man in an Orange Shirt, BBC Two, July 31st, 9pm
---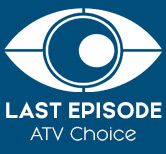 The pick of ITV shows for televisual pleasures start with the final in the current series of The Secret World of Posh Pets. In this last outing of the show (Friday, August 4th, 8pm) viewers meet Rory who at just 21 has already cornered the market in supplying pet jellyfish. He is so successful that he employs his dad to help him export his jellies all around the world. His latest project is his biggest yet, installing a massive tank in a high-end electrical shop and settling 5 rare Japanese nettle jellies into their new home. 
While if game shows are your thing Bradley Walsh is at the helm of another daytime delight from Monday through to Friday. Cash Strapped (5pm from July 31st) sees six contestants attempt what ITV describe as "one of TV's most strategic quiz shows." The contestant who has amassed the most money over the show gets a chance to escape with their individual prize pot. If the other five contestants succeed in blocking him, they all return the following day to play again, with the escapee starting on zero in this rollover show . If the escapee cash traps all five of his opponents they all leave with nothing, and he leaves with his winnings. 
Sport fans will also be able to take in the goings on down at Glorious Goodwood as Ed Chamberlin and co-presenter Francesca Cumani host exclusive free to air coverage live from the West Sussex racecourse for ITV Sport.  The broadcaster is covering this highlight of the British flat racing calendar with four races over each of the five days including highlights like the Goodwood Cup, the Sussex Stakes and the Nassau Stakes.
Coverage, ITV note, includes their cameras going behind the scenes at the course, featuring interviews with key figures including everyone from stable staff, trainers and owners through to the jockeys as well as racing legends, sampling the atmosphere in the grandstands, with pundits bringing an expert insight into the challenge the course presents. ITV Racing starts on August 1st. (1.30pm)
Ed Chamberlin hosts ITV Racing from Tuesday 1st August on ITV.
---
Best of the Rest… this week Channel 4 brings us another social experiment this Tuesday. Ten four-year-olds are about to meet some unusual classmates. For six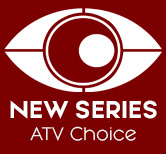 weeks they will share their classroom with 11 pensioners in Old People's Home for Four Year Olds. (August 1st, 8pm). Both groups will follow the same timetable in a new nursery set within a retirement village near Bristol. As part of the experiment, the older group undergo tests to measure mood, memory and mobility during their daily contact with the young kids. Can a situation where four-year-olds and 84-year-olds work and play together drastically improve the health and happiness of the older group the programme asks.
Have the energy and activities of the younger group had a measurable impact on the older group? Have new friendships been formed? Can this ambitious experiment transform the way Britain cares for its ageing population?- Channel 4
While over on Sky Atlantic on Thursday Issa Rae returns with her comedy show Insecure, Hella Great. It's been described as 'an extraordinary portrait of an ordinary, reliable and delightful person' (Boston Globe). The series follows two modern day women as the production returns to UK screens with its second series. In the first episode we find out how Issa is getting on following her relationship breakdown, how her work life is getting on as well as best friend Molly bringing her own problems to the table (3rd August, 10.30pm).
Former EastEnder Ross Kemp continues his wander around our Extreme World in the fourth edition of his latest Sky 1 series. (Sunday, July 30th, 9pm). In Naples Ross investigates a bloody street war that has claimed over 4,000 lives. The actor turned presenter also delves into the world of the Mafia and finds out more about the crime organisations who are battling each other to be top of the Sicilian heap. He also discovers how women are taking over the reins of gangs after a crackdown put their husbands, sons and brothers behind bars.

Ross Kemp hosts Extreme World for Sky 1. Sunday at 9pm.