Today's telly top picks with ATV Today Editor Doug Lambert.
Wednesday television treats brings us gardening with ITV, sweets with BBC Two and royal comedy on Channel 4.
ITV tonight joins Alan Titchmarsh and the team as they head to Southampton, in Love Your Garden, to turn a featureless suburban back yard into a super-stylish contemporary outdoor space.  The garden is for the Jordan family who are coping with the loss of a devoted mother and wife.  Shelly-Ann died of cancer in April 2016 aged just 39 leaving husband Tony and their two children Tyler, 17, and Amelia, 12.
Shelly desperately wanted to create a garden for her children to enjoy with their friends and family but died before she could make this dream a reality. David Domoney, Francis Tophill, Alan Titchmarsh and Katie Rushworth take on the challenge of creating a garden that will both appeal to teens and tweens, keep their mother's memory alive and help the whole family through the still very raw grieving process. They pack the space with wonderful ideas and use gorgeous planting to make it one of the most striking gardens of the series in this the sixth episode of the series which airs at 8pm.
---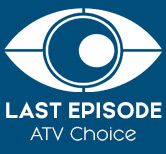 BBC Two brings us the final edition of The Sweet Makers: A Victorian Treat. In the three part series we've seen four modern confectioners use original recipes to recreate a Victorian sweet shop treats and discover how the quest to satisfy our national sweet tooth transformed Britain.
Guided by food historian Dr Annie Gray and social historian Emma Dabiri the 21st century sweet makers are in Blists Hill, Shropshire to experience first-hand the life of confectioners in late 19th and early 20th century England; a time when cheap sugar meant sweets for every class in society for the first time. Children finally get their hands on chocolate, and the modern brands that we still know and love today are dreamt up.
Running their own workshop, in the edition which airs at 8pm, every treat the team make across four days is used to stock their sweet shop, from jars of beautiful boiled sweets to their own version of fruit pastilles and an enormous Easter Egg. They'll discover the alarming adulterants and toxic colours used in sweets, the Quaker families who dominated confectionery, and the poignant letters sent back from the First World War trenches.
---
Channel 4 head back to the palace for the penultimate episode of their outrageous royal comedy, The Windsors. The Royals have gathered at Balmoral where Camilla (Haydn Gwynne) is determined to exact revenge on Theresa May (Gillian Bevan), who's in Scotland to stop Nicola Sturgeon (Amy Booth Steel) destroying the union.
Charles (Harry Enfield) is a hit with the Scots when it's revealed he's got nae skiddies (no pants) under his kilt. Meanwhile Wills (Hugh Skinner) is shot by a wild Highland lassie, but who is this mysterious woman? Meghan Markle (Kathryn Drysdale) is thrilled to get a part in Hollyoaks but Pippa (Morgana Robinson) is determined to end Meghan and Harry's (Richard Goulding) relationship – will she succeed? Titter along at 10pm.
---
Channel 5 tonight give viewers another chance – or as we used to call them a repeat screening – of their excellent series Britain's Greatest Bridges. Tonight its one close to the heart, and office, of the ATV News team as The Tyne Bridge, which spans Gateshead and Newcastle, is profiled.
Engineer Rob Bell tells the story of the design, construction and history of some of Britain's best known crossings. In the Tyne Bridge story we discover how the tyneside structure was partly devised to keep shipbuilders employed and their skills alive during a recession, the Tyne Bridge is not only an icon of the North East, but many believe it was the inspration for another famous river crossing down under. Early birds can catch the repeat at 4am.
---
A right royal affair for Harry Enfield and chums in The Windsors, Channel 4, 10pm