Today's telly top picks with ATV Today Editor Doug Lambert.
Thursday on the box as such gems as French cooking on ITV, pride on BBC Four and is it for real on Channel 4.

ITV joins former Ready, Steady, Cook and Saturday Kitchen chef James Martin as he goes on another culinary journey.
James's French Adventure leads him to the beautiful lakeside town of Annecy, where he wanders around the market to select ingredients for his first cook. On the stunning shore of Annecy's crystal clear lake, James cooks dishes showcasing delicious local tomatoes, red mullet and lobster. James next stop, in this the forth edition of the series, is to visit the award-winning pastry chef Philippe Rigollot to sample of his extraordinary creations. 8.30pm tonight on ITV, STV and UTV as always.
---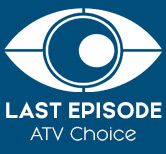 BBC Four air their second, and final, edition of Prejudice And Pride: The People's History Of LGBTQ Britain. Presented by Stephen K Amos and Susan Calman the series tells the stories of ordinary people from across the UK, as they share the objects that have defined their lives since homosexuality was partially decriminalised in 1967.
From a copy of the controversial schoolbook Jenny Lives With Eric And Martin, to naval discharge papers, to a pair of boots, this programme continues the extraordinary stories behind the treasured possessions of ordinary people. This second episode looks specifically at the last 30 years, when many public figures took it upon themselves to stand up for LGBTQ rights, and features the freedom-fighting Sisters Of Perpetual Indulgence; the writer behind TV's steamiest lesbian kiss and a Muslim man who set up an LGBT support group for South East Asians. Prejudice and Pride: The People's History Of LGBTQ Britain airs from 9pm.
---
Channel 4 ask is it real or is it fake in the final edition of Real, Fake or Unknown: Headline Grabbing. How can we be sure that the internet's most intriguing, shocking and extreme videos are real? Using scientific analysis and digital forensics, this series finds out how some of the web's most-watched clips were made, and why.
Some viral clips grab headlines around the world, but that doesn't mean they're all real. A futuristic head shave that threatens every barber shop on the planet, an apparently superhuman remote helicopter, the world's most idiotic selfie and a city in the sky are in the spotlight in this episode. Are these clips real or fake? We can decide for ourselves at 11.05pm.
---
Sky Living bring to screens the fourth edition – in a mammoth fifteen episode series – of stateside legal drama How To Get Away with Murder – Don't Tell Annalise.
The third series continues with a guest spot by Famke Janssen, who viewers will remember as Jean Grey in the X Men movies. When the Philadelphia Bar Association's disciplinary board discovers some damaging information about Annalise, it puts the fate of a young client in jeopardy. Meanwhile Frank commits a shocking act that puts someone close to him in a difficult position. Has loose lips caused detrimental gossip? We may well find out tonight at 9pm.
---
James Martin continues his French adventures, ITV, STV, UTV at 8.30pm