ATV Today Editor Shaun Linden picks the best from the box for the coming week, August 5th to August 11th, in ATV Saturday.
This week on the BBC sees it all about sport on BBC One and BBC Two this evening as the channels bring live coverage from the London Stadium as Usain Bolt seeks a fourth 100m world title in the final season of his extraordinary career. Also in World Athletics Championships 2017 British long jumper Greg Rutherford hopes to make another golden leap at the venue where he was crowned Olympic champion five years ago. Assuming Jamaican Bolt comes through this evening's semi-final, the most decorated sprinter of all time can expect to be challenged for the gold medal by the likes of former champions Justin Gatlin and Yohan Blake and emerging stars Christian Coleman of the USA, Canadian Andre De Grasse and South Africa's Akani Simbine. Covrage starts on BBC Two at 9.30am with BBC One taking over the screening from 6.30pm.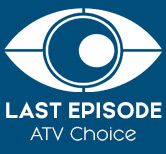 Sunday on BBC One sees the last edition in the current series of Poldark. (9pm, Aug 6th) In this final outing Prudie and Tholly spy French sails on the horizon and the area is put on alert. George passes Drake's smithy on his return from Parliament and Francis Basset convenes a meeting to devise the defences of Cornwall. Ross is put in command of a squad of volunteers while Demelza continues to be courted by Hugh in secret. Emma admits she is attracted to Sam but cannot overcome her lack of religious faith, while George takes the fact that Drake is living in the smithy – on the edge of Trenwith land – as provocation by Ross. He orders Tom Harry to ensure that Drake's residency is short-lived and Tom is only too happy to oblige, leaving Ross facing threats both foreign and domestic.
Also on Sunday BBC Two brings us the Secrets Of Silicon Valley. Journalist, tech blogger and director of The Centre For The Analysis Of Social Media Jamie Bartlett – author of several books on technology and politics – explores the reality behind Silicon Valley's glittering promise to build a better world. (8pm, Aug 6th). The Tech Gods – those who run the world's biggest tech companies – believe progress is powered by technological revolution. They are, they say, not just thinking how to make money, but how to do things in a new and better way, a process they call 'disruption'.
In the programme Jamie meets people who claim they can reverse climate change, create sustainable burgers and connect cities in a new way. He visits Uber's lavish offices in San Francisco and hears the company's claim to be improving our cities. But in Hyderabad in India Jamie sees for himself some of the human consequences of Uber's utopian vision, such as drivers driven to suicide over falling earnings. An artificial intelligence pioneer who is working to replace doctors with software says an economic shock is coming, faster than any of us have realised. And on a remote island hideout Jamie meets a former Facebook executive who has armed himself with a gun and lives as much off the grid as possible, because he fears this new revolution could lead to social breakdown and the collapse of capitalism. The second edition airs on August 13th.
On Wednesday at 9pm (Aug 9th) BBC One and Anita Rani explore the human impact of the Partition of India through the intimate stories of four British families, including her own, in a new two-part series, My Family, Partition And Me: India 1947. Using compelling first-hand testimony from British Partition survivors, their children and grandchildren retrace the dramatic journeys they were forced to make during Partition.
Representing the different communities caught up in the violence – Muslim, Hindu, Sikh and British colonial – they travel for the first time to the homes in Pakistan, India and Bangladesh that their families fled in terror. Their journeys include emotional meetings with long-lost family friends, encounters with neighbours of other religions who shielded their family at huge personal risk, and extraordinary stories of courage and fortitude among the horrors of the communal violence that had erupted. Anita Rani and her mother become the first members of their family to return to the small village in Pakistan where her grandfather lived until 1947. Anita investigates the shocking and distressing events that happened there when her grandfather's first wife, children and her great grandfather lost their lives.

Poldark comes to its conclusion, Sunday 9pm, BBC One
---
ITV give us this week delights such as The Chase: Celebrity Special tomorrow (Aug 6th) at 6.30pm. Bradley Walsh hosts as four celebrities try to pit their brains against one of the countries finest quiz brains, have former EastEnders actor Phil Daniels, Strictly Come Dancing's Janette Manrara, Emmerdale's Isabel Hodgins and comic legend Roy Hudd got what it takes?
On Wednesday over on sister channel ITV4 Jill Douglas hosts ITV Sport's live and exclusive free to air coverage of the 2017 Women's Rugby World Cup as England face Spain in Dublin on the opening day of the tournament. Kicking off at 1.30pm (Aug 9th) Twelve of the world's top female teams go head-to-head bidding to win the most prestigious trophy in women's rugby across venues in Dublin and Belfast, with pool matches being held at University College Dublin and the semi finals and final at Queen's University and the Kingspan Stadium in Belfast.
Joining Jill on the team to provide insight and analysis into the action are Maggie Alphonsi, who won the cup with England in 2014, Welsh player Philippa Tuttiett, Irish player Rosie Foley, and David Flatman. Commentary comes from Nick Mullins, former England captain Catherine Spencer and Martin Gillingham.
On Friday (Aug 11th) back on ITV its more animal antics with Teach My Pet To Do That. Comedian and presenter Alexander Armstrong opens the doors of  his multispecies pet training school, to welcome Eric, a Datsun Labrador Cross and Aslan, a miniature horse, to see if trainers Jo-Rosie Haffenden and Nando Brown can be train them to answer a door to the cue of a doorbell.
The star pet is Ziggy tricks the skateboarding dog and trainers hit the road and attempt to train River, the cat to, not only ride Moss the dog,  but to also be the star attraction at the opening of a doggy daycare centre. Teach My Pet To Do That airs 8pm.
Bradley Walsh oversees proceedings on The Chase: Celebrity Special, ITV, STV and UTV, 6.30pm Sunday
---
Best of the Rest… The imposing Chateau Impney, which has been a regular backdrop in ATV soap Crossroads and more recently BBC daytime saga Doctors, opens its grounds in the heart of Worcestershire to celebrate 60 years since it first ran a hill climb sporting event with Motor Sport: Chateau Impney Hill Climb. Channel 4 viewers will have the opportunity to see some of the fastest and most beautiful racing machinery do battle in this 1000 yard sprint. (Today, Aug 5th, 6.40am).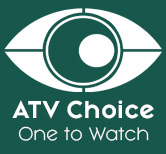 Also later today Paul O'Grady returns to Channel 4 (8pm) to explore a wealth of cinematic history and to find out what makes movies magical. From the enduring heroines of the silver screen to the hits of big production musicals and the classic weepies that had us all sobbing in the dark, Paul reveals what makes our favourite movies so memorable. In this episode of Paul O'Grady's Hollywood, Paul explores how the movie business learned to make us cry as he delves into the realm of the classic weepie. Ever since the early silent melodramas, cinema goers have flocked to see sad movies such as Brief Encounter, The Champ and Titanic . The show hears the cinematic secrets for teasing out the tears from stars including Jon Voight, Bernard Cribbins, Celine Dion and the cast of E.T. and Beaches.
On Monday (Aug 7th) the much talked about Eden: Paradise Lost airs. In March 2016, 23 men and women left everyday life behind to live in a remote part of the British Isles. Disillusioned with 21st century living, they entered Eden as strangers to isolate themselves from the modern world and be given the chance to start again and create a new society from scratch. Their first months were shown on Channel 4 last year, but as life in Eden progressed, the promise of a utopia looked like anything but. This stripped series across the week follows the remaining time in Eden, to find out how the dream turned into a nightmare.
Sky Arts brings us the Cambridge Folk Festival today and tommorrow. The best of the weekend's unique atmosphere and fantastically diverse line-up is presented by Mark Radcliffe and Julie Fowlis. With the very best action from this year's Cambridge Folk Festival at Cherry Hinton Hall, including intimate backstage interviews and exclusive acoustic sessions. One of the longest running and most famous folk festivals in the world, it attracts around 10,000 visitors each year and showcases an eclectic mix of music that falls under the folk umbrella, from bluegrass and gospel to American country and blues. This year, the festival welcomes a host of renowned performers, including Jon Boden and The Remnant Kings, Jake Bugg, Oysterband, Indigo Girls, Lisa Hannigan and Amythyst Kiah. Coverage starts today at 9pm and returns Sunday (Aug 6th) at 9pm.
Sunday (Aug 6th) is 'Sisters Day' so Sky Cinema is marking such a day with two sisterly movies. Sky Cinema Comedy celebrates female siblings with a double bill of sororal shenanigans. Things kick off with Curtis Hanson's excellent In Her Shoes, (3.45pm) and then it's time for Tina Fey and Amy Poehler to a bid a chaotic goodbye
to their family home in crowd-pleasing comedy Sisters.(6pm).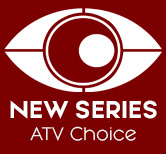 Over on Channel 5 its more sexy boys and girls in Make or Break. A ten part series which sees the network bring eight couples who have come to a crossroads in their lives – and not a hint of Meg Mortimer in sight. Are they with the one? Are they with the right one? Is their relationship worth fighting for? These cute couples attempt to find out via partner swaps, trials and expert advice whether they're loving the right one.
The series will air Monday to Friday, starting August 7th, for two weeks. The show takes the couples to a Mexican tropical paradise to see if their relationships will make it or whether its time to say farewell. The couples will swap partners every 48 hours during the show as well as take part in expert lead workshops, a series of challenges and sex therapy lessons. At the end of their stay they'll be asked that all important question make-up or break-up? Make or Break airs weeknights at 10pm from August 7th.

Make or Break, a sexy summer show from Channel 5, Monday to Friday at 10pm