Today's telly top picks with ATV Today Editor Doug Lambert.
Tuesday on your telly box brings us highlights including a staffie dog, double life drama and a generous landlord.
Channel 4 in Get a House For Free,(9pm) brings to screens Landlord Marco Robinson who owns a business and property empire worth £25 million. He is embracing a uniquely personal brand of philanthropy. Having made his fortune, he wants to give something back and is looking to give away a three bedroom flat in Preston, worth around £120,000. He is looking for the right person or people who he thinks will benefit most from the property and whose lives he feels will be changed by this extraordinary gift.
Once he finds them, the property will be theirs – mortgage free. After an overwhelming response of 8,000 applicants, Marco spends six weeks meeting as many applicants as possible. Marco himself experienced homelessness as a young boy as he and his mother were evicted from numerous properties. As he gets to know the people desperate for his flat, the decision becomes harder and harder. Everyone Marco meets has a strong a reason why they need his flat; from the single mum to the Syrian refugees, but ultimately he has just one property to give away. This film follows Marco as he goes about looking for, and finding, the person to whom he wants to gift a home.
---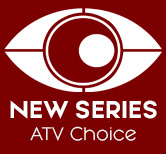 BBC One tonight airs their latest drama, Trust Me. (9pm) Cath Hardacre is a good nurse. Caring and hard-working, she does her best for everyone in the cardiology ward she works on. However, when she raises her concerns about the standards slipping at the hospital her world takes a turn for the worse.
After being sacked for whistle-blowing, Cath turns to her best friend Dr. Ally Sutton, who is leaving her life as an A&E doctor and emigrating to New Zealand with her new husband. At a drunken party Cath finds Ally's discarded paperwork and makes the desperate decision to take a second chance at life – by stealing her best friend's identity. Cath, now calling herself Ally, accepts a job at a failing emergency department in Edinburgh and embarks upon a new life with her young daughter Molly. However, with her good-for-nothing ex-partner Karl trying to spend time with them and a journalist chasing her about the issues at her former hospital, how will Ally cope with leading a double life?
Cath Hardacre is played by Jodie Whittaker who last month was announced by the beeb as Peter Capaldi's replacement taking on the role of the 13th doctor in long running science fiction drama Doctor Who. She's best known to ITV audiences as Beth Latimer in crime drama Broadchurch.
---
Channel 5 airs another episode in the series of The Dog Rescuers at 8pm.
In this outing of the show Alan Davies follows once more the familiar faces of the RSPCA team as they continue their quest to safe animals from neglect and cruelty. Inspector Keira Benham fights to save five dogs from a house in South Yorkshire. The malnourished and flea-bitten crossbreeds are in desperate need of veterinary attention. However when their owner refuses to give them up, a concerned Keira must enlist police assistance.
Also tonight a staffie left abandoned, tied to railings, is given a second chance of happiness when Inspector Anthony Joynes saves him from his dire situation. Elsewhere Inspector Anthony Pulfer brings jack russell Missy into the care of the RSPCA when her owner, due to life changes, is no longer able to keep the pet.
Animal collection Officer Joe White deals with a difficult case when he discovers an injured young spaniel with a horrific neck wound.
---
BBC Four airs Utopia: In Search Of The Dream. In this major three-part series art historian Professor Richard Clay explores how the idea of 'utopia' has been re-invented by generations of writers and artists. He examines what utopian visions reveal about our deepest hopes, dreams and fears.
In this first episode (9pm), Richard explores how utopian visions begin as blueprints for fairer worlds and asks whether they can inspire real change. Charting 500 years of utopian visions and making bold connections between exploration and science fiction – from radical 18th century politics to online communities like Wikipedia – Richard delves into colourful stories of some of the world's greatest utopian dreamers, including Thomas More, who coined the term, Jonathan Swift, author of Gulliver's Travels, and Gene Roddenberry, creator of Star Trek.
Immersing himself in a terrifying '1984' survival drama in Vilnius, Lithuania, Richard also looks at the flip side, asking why dystopias are so popular today in film, TV and comic book culture. He explores whether dystopian visions have been a way to remind ourselves that hard-won gains can be lost and that we must beware humanity's darker side if we are ever to reach a better place.
The Dog Rescuers, with Alan Davies, 8pm, Channel 5