Today's telly top picks with ATV Today Editor Doug Lambert.
Thursday television treats brings us real life dramas from the capital, footie fun with James Corden and drama with BBC Two.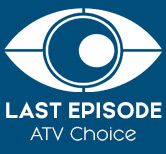 ITV tonight airs the last in the series of Inside London Fire Brigade. (9pm, ITV, UTV and STV). In this episode we meet two men both at very different ends of their careers in the London Fire Brigade. 54-year- old Crew Manager Aldo has spent 26 years working as a fire fighter and is about to retire. He's handing over the baton to graduate Joe – a 25 year old rookie who is learning the ropes and living out his childhood dream of becoming a fire-fighter. After completing training, Joe is put to the test when he has go into a burning house and fight his first fire. It's a challenging fire in an attic room with difficult access and the potential to create a lethal backdraft.
Over the last three decades Aldo's job has changed considerably and he's now more involved in fire safety than ever before. In this episode he heads to a hoarder's home to give advice on fire risk. We witness why this is so important when another hoarder's home catches fire. With access blocked, firefighters struggle to get near the flames raging inside the house.

When Aldo joined the London Fire Brigade in the eighties, there were only a few women working for them, but times have changed and it's no longer only a man's domain. There are now over 300 females working in the service and in this episode we meet Tami – a working mum. The mum of one, whose husband is also a firefighter at the same station, juggles the demands of night shifts with looking after her 4-year- old son. Tami is called to an incident on Westminster Bridge. In Brixton fire station, firefighter Josie is called to a fire in a top floor flat which is filling with smoke. Unable to see anything inside, she needs to use a specialist thermal camera to locate the flames.

Despite all their best efforts, the London Fire Brigade can't always reach every fire in time. Neil and Barry from the Fire Investigation Team attend the aftermath of a fire where the homeowner sadly failed to get out alive. They need to piece together what happened. Increasingly the fire brigade is called to road traffic accidents and every day in London they have cut someone from a car. The Wimbledon team is mobilised to a car crash where a passenger is trapped with a potential spinal injury. The only way to get him out is cut the roof off.
---
Channel 4 ponder once more on a deceased former princess. Described as an "insightful film" Princess Diana's 'Wicked' Stepmother uncovers the turbulent relationship between Diana and her formidable stepmother.
Raine Spencer was a force of nature, rising from humble origins with help from her larger than life mother, Barbara Cartland, to become a countess three times and a member of the royal family. A former debutante of the year, Raine became a no-nonsense politician, credited with saving Covent Garden from demolition, before taking on the job of mothering the future Princess of Wales. She was a divisive figure, doted on by Diana's father Johnnie Spencer – but loathed by Diana and her siblings. At Althorp, the Spencer family's ancestral home, Raine attracted huge controversy by creating massive divides in the family and making huge alterations to the house with her redecorations and sweeping changes.
She scandalised purists with her no-nonsense attitude towards making money: selling off the Spencer family silver and cashing in on Diana's marriage to Charles. Yet as her own marriage collapsed, Diana made the most unlikely U-turn, reaching out to Raine for support. Raine was transformed from 'wicked stepmother' into one of Diana's closest confidantes. This documentary (9pm) features exclusive interviews from friends and insiders, and fresh insights into Diana's traumatic upbringing, this is a revelatory tale of two formidable women and their extraordinary lives through marriage, divorce and tragedy. 
---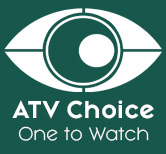 BBC Two and drama Top Of The Lake: China Girl continues (9pm). When the body of a young girl washes up on Bondi Beach there appears little hope of finding the killer, until Robin discovers that 'China Girl' didn't die alone. Robin looks to the investigation to restore herself, but her problems are personal. Haunted by a daughter given up at birth, Robin desperately wants to find her, yet dreads revealing the truth of her conception.
But her search to discover China Girl's identity will take her into the city's darkest recesses and closer than she could have imagined to the secrets of her own heart. The combination of a new location and the dynamics of her relationships in this new story push Robin into new terrain, as she follows unexpected leads and digs deeper within herself to solve this new, darkly disturbing case and uncover the identity of China Girl.
Her assigned police partner Miranda (Gwendoline Christie) is an unwanted and yet unexpectedly forceful catalyst in pushing Robin to face her darkest demons, while the connection with her daughter Mary (Alice Englert) is wrought with complexities, as the girl's enigmatic older boyfriend Puss (David Dencik) is a provocateur with links to the 'China Girl' mystery. Mary's adoptive parents Julia (Nicole Kidman) and Pyke (Ewen Leslie) bring their own human dramas into Robin's world, as she maps a road through a much longed-for connection with her daughter.
In tonight's episode, the third of six, Robin has been galvanised by her theory that 'China Girl' is a surrogate, her investigation takes a revealing new turn. Horrified that he plans to marry their daughter, Julia and Pyke make their own investigations into Puss, leading to a public confrontation. When Puss storms out, Mary follows, and fearing for their daughter, Pyke and Julia are forced to turn to Robin for help. Robin, relishing her new relationship with Mary, begins to discover the deep complexities of what it means to be a mother. But when Al Parker arrives from New Zealand, Robin must face the demons of her past – in order to protect her precious new life in Sydney.
---
Sky 1 and the sporting theme this week continues with A League of their Own: Premier League Special. (9pm). James Corden and the regular gang get in the mood for the new season in their own inimitable style.
The hit sports panel show goes football mad as James Corden welcomes guests Thierry Henry, Jeff Stelling and Kelly Cates to a Premier League special. Featuring A League of Their Own dream team Freddie Flintoff, Jack Whitehall and Jamie Redknapp, it celebrates all things football with big laughs and high-stakes challenges.
Plus, McFly's Danny Jones, singer songwriter Kate Nash, garage act DJ Luck and MC Neat and R&B star Lemar step up to the spot in Popstar Penalties.
---
James Corden leads a special edition of A League of their Own on Sky 1 at 9pm