Today's telly top picks with ATV Today Editor Doug Lambert.
Friday on your telly box brings us highlights including talented pets with Alexander Armstrong, the last of the Last legs for now anyway and some agony and some ecstasy.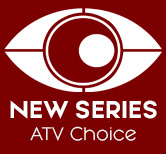 Sky Arts bring us the first of a three part series The Agony & the Ecstasy. (9pm) Spanning 30 years, this eye-opening documentary series explores the history of rave culture and dance music in the UK.
The pleasure-seeking party people who pioneered the rave scene and those who embraced it at warehouse parties and underground venues across the country discuss its evolution, while archive clips and original reconstructions set to the beat of era-defining electronic tracks tell the story of one of music's most hedonistic and controversial genres.

---
Channel 5 tonight and another chance to see a show which is a favourite here with the ATV News team. The Tube: Going Underground is getting another airing on Ch5 at the moment and if you missed the train the first time round, its worth hopping on board this time. Yes its pun-filled but I'll stop as we go down the line…
In this documentary series camera follow the work of the staff who keep London's underground train service running smoothly, or try to keep it running to schedule anyway.
The edition this evening (7pm) sees Charlotte struggle to keep the aging stock of Piccadilly Line rolling. At Bank station, Naeem's plan to send passengers to London Bridge during a strike leads to chaos. At Holborn, station supervisor Tony tries to update a decades-old rule on the escalators.
---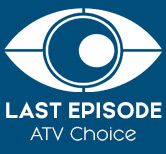 Channel 4 airs the last in the current run of their award-winning irreverent satire and sharp topical comedy The Last Leg. (9pm) As always hosted by Adam Hills, Alex Brooker and Josh Widdicombe in this final outing for the series they are joined by environmentalist and former Vice President of the United States Al Gore who helps dissect the week's events.
Gore was the 45th Vice President of the United States from 1993 to 2001 under President Bill Clinton. He was Clinton's running mate in their successful campaign in 1992, and the pair were re-elected in 1996. At the end of Clinton's second term, Gore was selected as the Democratic nominee for the 2000 presidential election but failed to beat the competition – George W. Bush.
After his term as vice-president ended in 2001, Gore remained prominent as an author and environmental activist, whose work in climate change activism earned him the Nobel Peace Prize in 2007, controversially beating then 97 year old Irena Sendler of Poland, who saved 2500 Jewish children from Nazi extermination.
---
Sky Cinema today launches Rogue One: A Star Wars Story. (Sky Cinema on Demand and Sky Cinema Premiere). Godzilla man Gareth Edwards' film is the first of three stand-alone adventures – and it's fantastic. The story is the same as it ever was, with a small, ragtag group of rebels banding together and embarking on a daring, against-all-odds mission to thwart the planet-destroying plans of the fascistic Galactic Empire.
Chief among them are fugitive Jyn Erso (Felicity Jones), defecting Imperial pilot Bodhi Rook (Riz Ahmed) and seasoned resistance fighter Cassian Andor (Diego Luna, superb). The result? An exhilarating slice of popcorn entertainment told with style, imagination, loving attention to detail and – best of all – moments of pure, nostalgia-bath magic.
---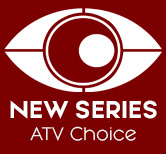 ITV (and STV and UTV) bring us clever animals with Teach My Pet To Do That. (8pm) This series aims to celebrate the hidden intellectual potential of our nations pets, while capturing them at their charming and entertaining best.
We are a nation of animal lovers with over half of us owning some sort of pet. Watching funny and entertaining pets on line is a bit of a national obsession but rarely do we think our own pets are capable of such feats of brilliance. Teach My Pet To Do That will wipe away that misconception and, using only positive reinforcement training, will prove that any pet has the potential to be an internet superstar. The Pet School is a place where domesticated pets of all shapes, sizes and species enroll to be taught tricks that enrich the lives of animal and owner.
This week on the show animal lover, comedian and presenter Alexander Armstrong opens the doors of  his multispecies pet training school, to welcome Eric, a Datsun Labrador Cross and Aslan, a miniature horse, to see if trainers Jo-Rosie Haffenden and Nando Brown can be train them to answer a door to the cue of a doorbell. ITV's star pet is Ziggy tricks the skateboarding dog and trainers hit the road and attempt to train River, the cat to, not only ride Moss the dog,  but to also be the star attraction at the opening of a doggy daycare centre.
---

On their last legs, as The Last Leg airs its last episode in the current series tonight at 9pm on Channel 4