Today's telly top picks with ATV Today Editor Doug Lambert.
Monday television viewing pleasure comes in the form of Scottish meals, divorce, car crashes and Streetmate.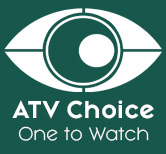 BBC Two and in the sixth episode (8.30pm) of her culinary adventure around Britain, Nadiya's British Food Adventure discovers the delights of Scottish food and meets the people using ancient traditions to bring new flavours to food. Before setting off, Nadiya Hussain cooks a family favourite using a classic Scottish ingredient – porridge oats – to create flapjack apple crumble with vanilla custard for her family.
Once in Scotland, her first stop is to Taynuilt in Argyll to visit former chef turned professional forager Gary, who has promised a skeptical Nadiya that all the flavours from Indian spices can actually be found in half-forgotten wild spices growing on the hedgerows and verges in Scotland. To prove it Gary cooks Nadiya his wild Scottish curry, while she makes parsnip and carrot bhajis with a chilli and coriander chutney.
Next, she heads to the Cairngorms National Park to find the centuries-old Blair Atholl Watermill, now run by Israeli flour miller Rami and his Scottish wife Kirsty, who also work as bakers with an on-site bakery. Marrying the history of the mill with his own family traditions, Rami creates classic breads with international twists, like chilli and cheese bread soaked in olive oil. Feeling inspired, Nadiya creates her own Indian five-spice soda bread, with a lentil dish on the side. Lastly, after all she has seen and tasted, back in her kitchen Nadiya creates her homage to Scotland – a veggie haggis tart tatin.
---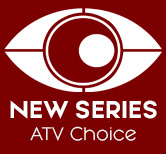 Channel 4 return to one of their 'classics'. Streetmate (5.30pm) has been rebooted for a new generation of viewers. The dating show returns with Scarlett Moffatt taking to the pavement to help singletons find a date face to face, without apps or social media.
In this first episode, 29-year-old personal trainer Austin is on the hunt for the perfect sparring partner in Leeds. And in Cardiff, brainy beauty queen Sara can't find her Prince Charming. Scarlett sends her on a high-flying first date that she won't forget in a hurry.
---
Sky bring us the first series of Divorce in box set form from today. See the first run of episodes of the funny, poignant show with Sky Box Sets. This caustic comedy written by Sharon Horgan (Catastrophe) stars Sarah Jessica Parker (Sex and the City) as Frances, a New York woman who suddenly begins to reassess her life and her marriage, and finds that making a clean break and a fresh start is harder than she thought.
---
Channel 5 is once again the home of Car Crash TV, (7pm) however this time its intentional. In this clip show the network brings us outrageous driving and road mishaps captured by dashboard cameras around the world. Highlights include incidents involving public transport drivers, undertakers and an intractable tyre.
Plus, regular features Driver of the Week and Crash Scene Investigation are joined by the fender bender-based game show Hit or Miss, and the high-scoring sound-and-light show that is Car Pinball.
---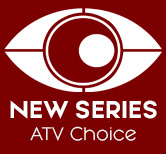 More 4 has a new series for green fingers. All Gardens Great and Small (9pm). Dee Hart Dyke is one of Britain's best amateur gardeners and a highly experienced and knowledgeable plantswoman. In this three part series, Dee travels through Britain meeting people opening their gardens to visitors through the National Garden Scheme – ranging from first-timers to some of the most established gardens, and from the classic to the eccentric.
All the while, Dee will be trying to convert her daughter Miranda Hart to the joys of gardening. Miranda will narrate her mother's journey. In the first episode, Dee meets Chatu, who is preparing to open her small urban garden for the very first time. Julian Clary shows Dee around the Kent garden he's lovingly restored. Dee meets Charlotte, who's been snipping topiary in her garden for 33 years, attracting visitors from far and wide. She also explores Tim and Lesley's two-and-a-half-acre tropical garden in Worcestershire. And Dee spends time with her daughter Miranda in her west London garden. 
---

At 5.30pm Streetmate returns to Channel 4.
---
Don't forget you can keep up to date with all the daily soap opera goings on over in our Pick of the Plots at SoapWorld.