Today's telly top picks with ATV Today Editor Doug Lambert.
Tuesday television comes in the form of a menopausal New Yorker, the Yorkshire Dales, a debt repeating and unwrapping more food.

Netflix and its the debut on the streaming service of Lynne Koplitz: Hormonal Beast Unabashed. From today the unabashed, menopausal New Yorker and self-proclaimed lifelong bachelorette, Lynne Koplitz offers advice to men and comfort to women dealing with hormones in her first Netflix comedy special, which can be viewed on the service from today (Aug 22nd).
Ever the defender of the crazy and all who don't have children, Koplitz shoots from the hip and reports the truth, or rather her truth, to a packed theater at the famed Kaye Playhouse in New York City. Lynne Koplitz: Hormonal Beast debuts August 22, 2017 only on Netflix.
---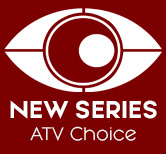 Sky's Pick TV has on offer tonight Curious & Unusual Deaths. (10pm) The second series begins with a double bill of deaths that defy belief, with three feckless fatalities covered in each episode –  proving when you have to leave this mortal coil, one way or another, its sometimes more interesting – well for those of us left behind – to go out with a strange or bemusing bang. From home security accidents to the unluckiest of breaks, these are the stories of the men and women whose lives have ended in unpredictable, and unfortunate ways.
The new series includes a woman who inserted her hotel key card into a door which had been electrified by dodgy wiring, the health enthusiast who drank litres of carrot juice and died of a Vitamin A overdose, and a New Yorker sleeping peacefully in her 18th-storey apartment when a huge pressure explosion sent boulders straight through her window.
---
Channel 4 airs a Food Unwrapped Special. (8pm) The show goes mad for meat in a one-hour edition. Jimmy Doherty, Kate Quilton, Matt Tebbutt and guest presenter Kiran Jethwa travel the globe to find out about the latest innovations that are making our meat more sustainable, healthier and better for the planet. In Belgium, Matt discovers a new breed of cattle with more muscles than Arnold Schwarzenegger, which could be coming soon to a field near you.
In Thailand, Jimmy finds out which animal produces the most meat for the least amount of feed, and is surprised to find a slimy solution on the rooftops of Bangkok. Kate examines the possible health implications of antibiotics in pig feed. Matt continues his bovine odyssey in Canada, where a little-known sea-faring tradition could hold the key to fighting the 180 million kg of methane that cattle produce every year: more than the planet's planes, trains and cars combined. And in South Africa Kiran Jethwa finds out about a red meat that tastes like beef but is far more sustainable. 
---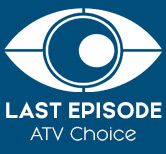 More 4 has the last in the current series of The Yorkshire Dales and The Lakes. (9pm)
In this eighth episode of the run cameras capture the goings on as the busiest event of the year fast approaches, there's a staffing crisis at Tan Hill Inn, Britain's highest pub. At Muncaster Castle in the Lakes, the library ceiling needs urgent repair work, including intricate gold-leaf design.
Lake Warden Martin Dodgson patrols Windermere, England's largest natural lake. And as the start of the climbing season approaches, Zac Poulton and fellow adventurer Mick Allen complete safety checks on the Shepherd's Crag rock face in Barrowdale.
---
Spike and as its summer of course there is plenty of repeat choices across the channels. I've picked a staple repeat of Channel 5, Spike, My5 and so on and so forth – Can't Pay We'll Take It Away. (8pm). Whose side are you on? I know some people cheer for the enforcers, while others champion the misguided, the down right naughty and those who just don't want to pay. This Channel 5 reality series, now repeating on Spike, follows the working lives of Britain's High Court enforcement agents.
Stewart and Elmor are in a phone shop that has rung up a huge debt, Del and Dael try to take away some valuable goods from an Indian takeaway, and an electrical services company is wound up while the boss is on a cruise.

Netflix bring the first comedy special to their service with Lynne Koplitz.