Today's telly top picks with ATV Today Editor Doug Lambert.
Wednesday television treats brings us families reunited, gender debate, makeovers and creativity.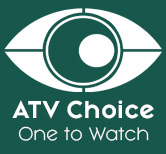 ITV brings us more tears of joy with Long Lost Family, presented by Davina McCall and Nicky Campbell. (9pm) This week's episode features policeman Richard Beckley, who is looking for his long lost brother. Richard, who now lives in Surrey with his wife Karen, grew up on a farm in Kent with his parents and three siblings. Six years after his mother passed away, his uncle Frank divulged a shocking secret. In 1943, his mother had a daughter called Jenny, and then in 1949 she had given birth to a son called John. She then chose to put both children up for adoption.
There was a further revelation, as in 1984 Jenny attempted to make contact but their mother made the decision not to meet her. Richard and his siblings have managed to track down Jenny. They find it wonderful having Jenny and her family in their lives, but they have no information at all about John.
The second search of the programme comes from County Durham, where Kelly Anderson-Laybourne lives with her husband Steve and her two children. When she was 15 years old, Kelly discovered the man she thought was her father was not actually her real dad. Since then, Kelly has longed to meet her father.

---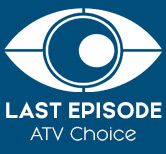 BBC Two airs the concluding episode of Can Our Kids Go Gender Free? (9pm) Doctor Javid heads out of the classroom to try and tackle inequalities closer to home. He explores how the toys children play with in this pink and blue world shape the skills they develop.
This time Doctor Javid decides to set the parents homework to remove gendered toys, reconsider the nicknames they use, and the way chores are shared. He sets the children tasks to make a picnic or build a fire to see whether the changes in their parents' behaviours have impacted the boys and girls' choices.
There is another significant change at school but not all the children are on board, and on the last day of term, Doctor Javid retests Mr Andre's class to see whether the changes have altered the way the boys and girls think. Will his experiment have worked?
---
E4  and its another edition of their new Made Over By… series narrated by Gok Wan. (10pm) The makeover series challenges three groups of the UK's snappiest dressers to rescue one woman's wayward wardrobe. In this episode, busy working mum Roxi, an accountant from High Wycombe, is still wearing clothes she has had since she was 12. She lacks confidence and needs help to bring her wardrobe into 2017. Battling it out to give Roxi the perfect makeover are three groups of friends from Essex, Cardiff and Newcastle.
In Essex, best friends Chloe and Kirsty have a makeover in mind and it's all about glitz, glitter and glamour. From Newcastle, Femi, Roderick and Fabian have been best friends since they were kids. They have never styled a woman, but that doesn't faze these sharp-dressing guys known as 'The Trinity'. Representing Cardiff are photographer Sophie and hairdresser Casey, who introduce Roxi to a designer Oxfam store and some stomach-flattening underwear. Fashion guru Gok Wan makes a surprise visit as Roxi prepares to reveal her fabulous new self. But which team's look has she gone for?
---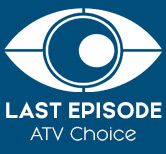 Sky Arts brings us the last in the current series of The South Bank Show (8pm). Artist Yinka Shonibare MBE was born in 1962 in London and moved to Lagos, Nigeria, at the age of three. He returned to London as a teenager to study fine art and has gone on to explore cultural identity, colonialism, race and class in bright, vibrant fashion through his striking and pioneering work, which includes Nelson's Ship in a Bottle, the 2010 Fourth Plinth commission that was displayed in Trafalgar Square until January 2012.
His life story is undoubtedly a fascinating one and here Melvyn Bragg sits down to talk with the Turner Prize nominee and MBE recipient as he prepares to showcase his work at the Royal Academy's Summer Exhibition. Eye-opening and inspiring, this discussion sheds new light on one of the country's most innovative and popular creative figures.
---
Also today Sky unleashes for viewers The Blacklist: Redemption: Season 1 as a Sky Box Set release. This action-packed spin-off series starring Famke Janssen and Ryan Eggold sees the world's most elusive criminals from Red's infamous list come together to form an elite mercenary team.
Seeking redemption for their past transgressions, this new group solves problems governments dare not touch.
---

Surprise, surprise its reunited families with Nicky and Davina on ITV, STV and UTV tonight from 9pm