Today's telly top picks with ATV Today Editor Doug Lambert.
Wednesday and midweek TV highlights include stand up comedy of the 20th and 21st century, intensive care, iconic mountain ranges and 80 pigs.

---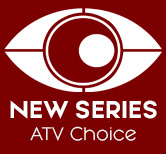 BBC Two tonight airs the first in a three part series of Mountain: Life At The Extreme – The Rockies, 9pm. Breathtaking photography and the latest high-speed-camera technology reveal the extraordinary animals and remarkable people who make a home on three of the most iconic mountain ranges in the world, in a brand new series for BBC Two.
Episode one focuses on The Rockies: the spine of North America, running for 3,000 miles from the southern United States to the edge of the frozen north of Canada.This beautiful wilderness of snow-capped peaks and hidden valleys is the home to some of the most revered animals on the planet: the grizzly bear, wolf, bison and elk. As the cougar hunt in abandoned ranches, the wolverines search the deep snow for food and grizzly bears hunt in the high mountain meadows, we follow these elusive winter specialists.
In the dry hot summer, fires rip through with 900,000 acres going up in flames every year, but in winter it can drop to minus 40c – cold enough to freeze the mercury in the thermometer.  Both animals and people have to adapt to these ever changing mountains. The Rockies are also home to people, including adventure sports athlete and wingsuitor Jeff Shapiro, who dives off one 3000m high cliff, allowing us the chance to film his stunning and rarely seen aerial view of the Rockies; as well as Hilaree O'Neil, a professional mountaineer and extreme skier who lives in the Colorado Rockies, who is attempting to ski one particular couloir for the first time, where the conditions are far from perfect and avalanches are frequent.
The Grizzly Mountain race team are competing in a breakneck horse race, a fast-action bare-back race that is a specialty of the North American native tribes. It is fast and furious and requires split-second precision timing. The film follows them as they take part in the race as the highlight of the North West Montana Fair in Kalispel. The Mountain Diaries follows cameraman Casey Anderson in his quest to film the elusive mountain lion in the mountain of Montana.
---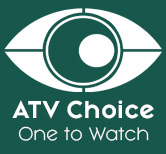 Channel 4 screen a powerful and surprisingly uplifting documentary Bring Me Back To Life, 10pm. The programme tells the story of 22-year-old father Taylor Britton as he fights for his life in Intensive Care.
Taylor broke his neck in a car accident on his way home from work. Doctors have put him into a coma so that a machine can support his breathing. They say that if he survives, he'll remember nothing of his time in the Neuro Intensive Care Unit of Southampton General Hospital. So this Cutting Edge documentary sets out to record Taylor's medical journey as well as the love and support of his family and friends as they visit him in hospital.
They hope that Taylor will recover and one day be able to see for himself what has happened to him. Damage to his spinal cord suggests he may be paralysed from the neck down but no one yet knows the full extent of his injuries or the life-threatening complications he may face. His mum Donna, dad Dave and fiancée Emma are frequently at his bedside. Emma is heavily pregnant, days away from giving birth to their second child.
In emotional interviews addressed directly to Taylor himself, his friends and family tell the story of his life so far and what makes that life so worth saving. The programme also documents each twist and turn of Taylor's medical journey ­with messages from the doctors and nurses looking after him, explaining what they are doing to support his life, to give him the best chance they can to help him recover. 
---

Sky Atlantic, 10.10pm bring us more from the 1970s with I'm Dying Up Here.
Netflix has this week made available Ryan Hamilton: Happy Face.

In his aptly titled debut Netflix Original stand-up comedy special, Happy Face, Hamilton kills as he takes a hilarious, self-deprecating look at his unusual cheerful disposition and reflects on the culture shock of adjusting from small town Idaho to life in the big city.
Hamilton creates comedy gold in front of a packed house at The Kaye Playhouse in New York, discussing his wildly unsuccessful dating life, the absurdity of hot air balloons and getting contact high in subways of New York City.
---
More 4 is back in the countryside. In the third edition of A Year On The Farm, 9pm the attention is turned to pigs. Farms occupy more than two-thirds of the British countryside. A Year on the Farm reveals the secret world of four UK farms fighting for their way of life.
Turning their backs on successful careers in London, married couple Polly and Graeme return to Polly's family farm on the south Wales coast to take on life as farmers. But do they have what it takes to turn the struggling business around? Juggling two young children while trying to look after 80 pigs, 100 cows and 1000 sheep is tough for anyone, and even harder when you're a novice. Central to the farm are their Gloucester old spot pigs, one of the few outdoor reared groups of pigs in the country.
Can Polly and Graeme make their farming dream a reality?
---
Sky Atlantic continues to entertain with the third episode of I'm Dying Up Here – The Cost of a Free Buffet, 10.10pm.
We're back in 1970s LA with the stand-ups of Goldie's as the ten part series continues on Sky Atlantic for its UK outing, but for some it's no laughing matter. Edgar is in the dog house after defying Goldie, and is trying desperately to get back in her good graces.
Goldie, however, has problems of her own, as she is forced to make a tough decision when her oldest friend comes to town. Cassie tries out some controversial new material, and it's fair to say the response is somewhat mixed. Meanwhile, Adam, Eddie and Ron join forces when they cross paths with a ventriloquist, and Bill is still dealing with his visiting father and sister.