ATV Today Editor Shaun Linden picks the best from the box for the coming week, September 2nd to September 8th, in ATV Saturday.
BBC Highlights
Strike – The Cuckoo's Calling, BBC One, 9pm Sunday. Robin gets key information from a salesgirl at the boutique Lula visited. Strike arrives just as Robin tries on a stunning green dress and awkwardly averts his eyes as he explains his CCTV breakthrough – that a man left Lula's wearing a Guy Somé hoodie.
At Kentigern Gardens Robin finds a SOAS library card and decides to follow up. She's loving her job which her fiancé thinks she should give up. Strike asks Bristow about Lula's attempts to trace her biological roots and the impact on her adoptive family. John points out that he, Tony and Yvette all have an alibi. Robin's SOAS research leads to Lula's biological brother, Jonah. He was due to meet Lula on the day she died, and confirms that Lula had made a will leaving him everything.
Strike unravels Tony's alibi and finds Lula's will before explaining the truth about Lula's death
Over on BBC Two, Sunday at 9pm, Astronauts: Do You Have What It Takes? continues. Astronaut selection is getting tougher as the candidates move from basic to advanced stages of selection. This week the candidates are heading to some of the most specialised astronaut training facilities in Europe.
But first they must overcome a key astronaut selection test – in the swimming pool. An extreme airless environment, water offers the closest analogue on Earth to working in space, and as astronaut Chris Hadfield says: "A comfort and an ability on and in the water is just an essential skill to be an astronaut." As well as swimming lengths in their flight suits and shoes, they must tread water, and work as a team to assemble a weighted 'Soma cube' on the bottom of the pool.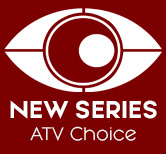 Richard Osman's House Of Games, 6pm Monday. New to BBC Two, Richard Osman each week will see a group of four celebrities go toe to toe in testing their general knowledge skills in a variety of entertaining trivia-based games.
Competing over the course of a week, each day the celebrity contestants will take on a series of challenging quiz games selected by the host, teatime quiz legend, Richard Osman. A daily winner will be declared following a quick-fire round at the end of each show as the scores are tallied across the week resulting in an overall champion being crowned on Friday. Will the winning stars opt for the much coveted House of Games driving gloves, or instead go for the must-have branded dressing gown?
Over the course of the series Richard's celebrity contestants will include: Rick Edwards, Clara Amfo, Al Murray, Nish Kumar, Anita Rani, Jamie Theakston, Chris Ramsey, Janet Ellis, Anneka Rice, Angela Scanlon, Clive Myrie, and Sara Pascoe.
Wednesday 7pm on BBC Two This Farming Life returns to BBC Two this autumn exploring the workings of six Scottish farms over the course of a year. Series two delves further into the personalities, points of view, and personal narratives of each of the farmers, giving a 360-degree perspective of the people and the processes of farming today.
On the Isle of Mull in the Inner Hebrides, struggling new entrant farmers Janet and Alastair Taylor prepare to take their lambs to auction. Even getting their lambs to market involves an expensive trip to the mainland; it's the only day this year that the farm will bring in any money, so the 53 lambs must look their best. 
Down in Dumfries and Galloway on Scotland's south west coast, the Roan family have been dairy farming for over 100 years and the whole family is pulling together to keep afloat. Steven Roan and his family are preparing to enter a cow and a calf into competition at the South West Scotland Dairy Show. Further up the west coast in the stunning scenery of Argyll, hill farmers David and Sandra Colthart keep 550 sheep and 45 cows over land so rough and rugged it takes 3,200 acres of Scottish hill to feed them. David and Sandra must bring the sheep in off the hill to prepare them for the upcoming mating season as well as preparing the cowshed – a job that involves getting the natural fertiliser from under the shed into the fields.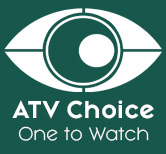 Comedy Playhouse: Mister Winner, Friday BBC One, 10.35pm. Mister Winner is a sitcom starring Spencer Jones as Leslie Winner, a well-meaning but hapless chap who is prone to accidents, complications and landing himself in unusual and often somewhat dangerous situations.
Leslie plans to propose to his girlfriend, Jemma Smith (Aimee-Ffion Edwards), but unknown to him, she is having doubts about their relationship as he doesn't take life seriously enough. Jemma is a young professional from Croydon who loves Leslie, but doesn't know if that's enough as he doesn't have a job, any money, or ever take her anywhere. But he makes her laugh more than anyone else ever has.
Jemma's parents, Chris and Teresa, (Shaun Williamson) have stuck together through 30 years of marriage. Chris is managing stress with colouring books (although he didn't realise there were 'adult' ones so is frequently seen colouring in pictures of elephants and children with balloons) and Teresa refuses to take life too seriously. Both are supportive of Leslie's endeavours to win Jemma's hand in marriage, even after Leslie has an accident with Chris's prize possessions, his Koi Carp.
Leslie attempts a big proposal on a weekend break to London. After an eventful open-top bus tour, questionable accommodation and a surprise trip to the aquarium, this all results in an impromptu swim in a shark tank. Will Leslie win Jemma over?
BBC Two brings Richard Osman to screens weekdays at 6pm.
---
ITV Highlights

ITV2 Sunday, 7pm brings Inception. With Dunkirk conquering the UK box office this summer, ITV2 offers viewers another chance to see Christopher Nolan's mind-bending sci-fi epic, featuring an all-star cast including Leonardo DiCaprio, Michael Caine, Tom Hardy, Ellen Page, Joseph Gordon-Levitt, Marion Cotillard, Ken Watanabe and Cillian Murphy. DiCaprio plays Dom Cobb, a skilled thief who, along with his partner in crime Arthur (Gordon-Levitt), hunts for a special bounty – corporate secrets found only within the dreams of high-ranking industrialists. The gambit is simple enough – enter the dreams of their targets to search their subconscious for their most guarded treasures.
But when the duo are approached by Saito (Watanabe) and tasked with implanting an idea into the son of Maurice Fischer – an ailing energy conglomerate CEO – rather than stealing one, they accept the challenge. To pull the stunt off, Cobb assembles a crack team of dream infiltrators, including cocksure conman Eames (Hardy) and architecture student Ariadne (Page), to penetrate the mind of Fischer's son and heir Robert (Murphy) and convince him to dissolve his father's company. But Fischer's sub-conscious is not so easily manipulated and a surprise awaits the invaders within. As they battle against Fischer's own defences, as well as the manifestation of Cobb's own deceased wife Mal (Cotillard), the team must delve into the deepest and most dangerous part of the dreamscape to fulfil their mission and make it out alive.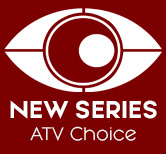 Thursday 7th September, 9pm ITV sees Safe House, return for a brand-new second series with an all-new cast and set in a new location. As Tom (Stephen Moyer) and Sam (Zoe Tapper) are enjoying their coastal home, Julie Delaney (Lynsey McLaren) is horrifically abducted from her home in Liverpool. When former police officer Tom hears about the incident, he heads straight for the crime scene.
He is convinced the abduction is the work of a notorious killer nicknamed the Crow, and that the victim's family are in immediate danger. James Griffin (Stephen Lord) is currently serving time in jail for the Crow's previous crimes, put there by Tom. But Tom is not convinced that Griffin is the real Crow. He is initially unable to convince the detectives working on the case that his theory might be correct, but is vindicated when Julie's partner John (Ashley Walters) is lured to a remote location. In an attempt to keep them safe, John and Julie's daughter Dani (Sacha Parkinson) move into Tom and Sam's safe house. Meanwhile, Simon Duke (Jason Watkins) becomes concerned about his son Liam (Joel MacCormack).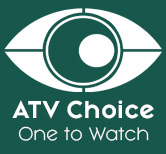 Friday sees the award-winning hit comedy Cold Feet, Friday 9pm, ITV returns for a brand-new seventh series. After agreeing not to rush into anything, Adam (James Nesbitt) and his landlady Tina (Leanne Best) are now nine months into their relationship, and still taking it one day at a time. But when Adam lands a new job at a trendy dotcom firm, it encourages him to reassess his priorities.
The average age of his colleagues reminds him that he is not getting any younger, so he decides he and Tina should take the next step, but she may not be on the same page. Karen's (Hermione Norris) new publishing house is up and running, and she throws a lavish party to celebrate the launch of the business, and her author's debut novel. As she commits all her energy to her dream venture, her friends and family take a backseat. Jenny (Fay Ripley) and Pete (John Thomson) struggle as the demands of work and family drag them in opposite directions. David (Robert Bathurst) is feeling dissatisfied with his life.
Bored with his tedious work selling insurance to unsuspecting pensioners, he is delighted when he is given a way into the lucrative Cheshire set by his client Nikki (Siobhan Finneran). David attempts to impress Nikki, but is it for business or pleasure?

Cold Feet ITV, STV and UTV. (Friday 7pm)
---
Best of the Rest…
Channel 4 on Monday at 11.05pm airs a timely insight into life on the U.S. Mexican border as Donald Trump attempts to deliver his most controversial campaign pledge: to build a wall. When running for presidency, Trump pledged to 'build a big, beautiful wall between the U.S. and Mexico.'
As crowds of supporters chanted his rhetoric, Trump reasoned: 'When Mexico sends its people, they're not sending their best. They are sending people that have lots of problems. They're bringing drugs, they're bringing crime, they're rapists… And some I assume are good people.' Trump's War on the Border spends the first months of the Trump presidency on the U.S. border, witnessing the impact for those who live and work on the frontline.
As well as insightful contributions from locals directly affected by the idea of a wall, this visceral observational documentary Trump's War On The Border includes access to the U.S. Department for Homeland Security Customs and Border Patrol as they battle to protect the border from illegal immigration and drug smuggling.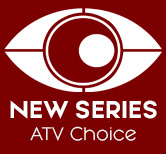 10pm on Wednesday Channel 4 brings us a new comedy starring David Mitchell and Robert Webb, Back. The Nichols family are preparing for the funeral of Laurie, a much loved father, brother, husband and the celebrated landlord of the John Barleycorn Pub. Uncle Geoff insists that Stephen (Mitchell) should say one last goodbye to his dad at the funeral home, but Stephen is scared he won't know what to say and pretends he's too busy. As the day of the funeral arrives there's an unexpected mourner at the graveside: the charismatic and charming Andrew (Webb).
He was one of the many children fostered by Stephen's family in the 80s – his parents' favourite. Just about everyone is thrilled to see Andrew, except Stephen who can't seem to remember him at all. Is Andrew who he says he is? And why has he turned up now after 30 years? With Penny Downie, Louise Brealey and Geoff McGivern.