Today's telly top picks with ATV Today Editor Doug Lambert for Monday September 4th 2017.
BBC Highlights
Diana and I, 9pm, BBC Two. In the week that follows Princess Diana's tragic death on 31 August 1997, four separate stories unfold as four ordinary lives are all affected in different ways. Jack (Nico Mirallegro) is a shy 19 year-old, the only child of an adored mother who dies the same night as Princess Diana. He struggles to come to terms with her death while computing the loss of an icon who meant so much to both of them. Estranged from his father (Neil Morrissey), he seeks help from a young neighbour, Russell (Kingsley Ben-Adir).
Yasmin (Kiran Sonia Sawar) is unhappily married to Hassan (Asif Khan), a struggling businessman who can't admit his failure. Affected deeply by news of Diana's death, Yasmin's patience snaps when their television is re-possessed while she is watching the coverage. Making a pilgrimage to London with their only daughter Aalia, she arrives unannounced on the doorstep of her Uncle Zaheer (Roshan Seth). Inspired by the public outpouring of emotion at Diana's death, Yasmin goes on a journey of self-discovery.
Michael (Laurie Davidson) is a junior reporter on his honeymoon in Paris with his new wife Sophie (Charlotte Hope) when news of Diana's death breaks. A fluent French speaker, Michael teams up with the charismatic Laura (Tuppence Middleton), a star reporter flown in to cover the story. Spending more and more time on the story at the expense of his honeymoon, Michael struggles to balance his career with his fledgling marriage.
Mary (Tamsin Greig) is a Glaswegian florist. Living alone with her mother (Gemma Jones) who is battling Alzheimer's, she struggles for money. Mary hatches a plan to drive to London and sell flowers before Saturday's funeral. With the help of her adoring friend Gordon (John Gordon Sinclair), she travels to the capital in an old coach filled with flowers. Unexpectedly caught up in the public expression of love for Diana, Mary discovers emotions she thought were long lost.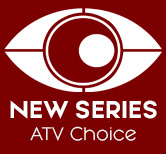 Danger Mouse, 6pm, CBBC Channel. One for the grown-ups as well as the children with this revived classic. He's the greatest, he's fantastic, and now Danger Mouse is back on CBBC screens for a second series of death defying, high octane and super villain-battling missions.
The world's greatest secret agent has got a brand new title: Colonel D! With Colonel K on holiday, DM is left in charge of the secret service leaving the Baron to strike chaos across the planet. With Alexander Armstrong (Danger Mouse), Kevin Eldon (Penfold) and Stephen Fry (Colonel K) on voice duty, the animated series sees action and comedy collide as Danger Mouse takes on a plethora of evil villains, including the infamous Baron Greenback, meaning he must call upon his galaxy of gadgets to save the world from all manner of seriously sinister schemes.
---
ITV Highlights
ITV Sport, ITV, UTV and STV, 7.15pm. There's more sport, which no doubt will annoy those soap fans out there as Emmerdale and Coronation Street is once again shunted out of the way for footie. Tonight ITV Sport brings us World Cup Live: England v slovakia.
Mark Pougatch presents ITV's live coverage from Wembley, as England play their second 2018 World Cup qualifier of the season against Slovakia, four days after travelling to Malta to take on the minnows of the group. Lee Dixon, Ian Wright and Ryan Giggs provide match analysis, while commentary comes from Clive Tyldesley and Glenn Hoddle. England meet Slovakia exactly a year on from beating them 1-0 in Trnava, thanks to a last-gasp winner. Adam Lallana's injury-time strike ensured Sam Allardyce's reign started with a victory, making him the ninth successive England manager to win their first game.
However, it would prove to be Allardyce's sole match in charge, when he left his post by mutual agreement with the Football Association after just 67 days at the helm, making him England's hortest-serving full-time manager. Gareth Southgate was appointed interim-manager and after two wins and two draws, he subsequently took over the role on a permanent basis. Fans will be hoping for a more open match at Wembley after England struggled to break down Slovakia's resistance when they were reduced to 10 men following captain Martin Skrtel's 57th-minute
dismissal for a foul on Harry Kane.
Family Guy, ITV2, 9pm, brings viewers the first of a double bill of classic animated hijinks every weekday this week, all featuring the adventures of Family Guy's very own odd couple Brian and Stewie. On Monday, in Road to Rhode Island, Brian and Stewie miss a plane back from Stewie's grandparents' house and are forced to make a cross-country journey home. In Road to Europe, Stewie goes to England to take refuge in his favourite television show.
On Tuesday, in Road to Rupert, Stewie goes AWOL when Brian sells his teddy at a garage sale. In Road to Germany, Brian and Stewie follow Mort through their time machine to 1939 Poland. On Wednesday, in Road to the Multiverse, Stewie and Brian get trapped in a parallel universe. In Road to Vegas, Brian and Stewie head off to Las Vegas using a teleporting machine, which malfunctions and creates two clones of themselves. On Thursday, in Road to the North Pole Parts 1 and 2, after being dismissed by Santa Claus at the mall, Stewie forces Brian to drive him to the North Pole to kill Santa. On Friday, in Brian and Stewie, the duo find themselves locked in a safety deposit room for an entire weekend in this special 150th episode. In Yug Ylimaf, when Brian uses Stewie's time machine to impress women he meets at bars, he accidentally causes time to run in reverse.
Danger Mouse returns to CBBC for a second series of new episodes, 6pm.
---
Channel 4 Highlights
White Kid, Brown Kid, Channel 4, 10pm. Two girls from very different worlds try to become friends in one of Britain's most racially segregated towns. Dewsbury in West Yorkshire is home to a growing Asian Muslim community with parts of the town 98% Asian, while other parts remain totally white.
Told with honesty and humour, this documentary follows 16-year-old Siobhan and 17-year-old Farhana as they cross the racial divide and step into each other's world for the very first time. What unfolds is a timely story that highlights the complexities of integration. As the girls face their differences, they find themselves navigating both family and community concerns. Pushed beyond their comfort zone, how far can their friendship go?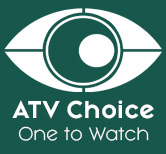 Trump's War On The Border, Channel 4, 11.05pm. A timely insight into life on the U.S. Mexican border as Donald Trump attempts to deliver his most controversial campaign pledge: to build a wall. When running for presidency, Trump pledged to 'build a big, beautiful wall between the U.S. and Mexico.' As crowds of supporters chanted his rhetoric, Trump reasoned: 'When Mexico sends its people, they're not sending their best. They are sending people that have lots of problems. They're bringing drugs, they're bringing crime, they're rapists… And some I assume are good people.'
Trump's War on the Border spends the first months of the Trump presidency on the U.S. border, witnessing the impact for those who live and work on the frontline. As well as insightful contributions from locals directly affected by the idea of a wall, this visceral observational documentary includes access to the U.S. Department for Homeland Security Customs and Border Patrol as they battle to protect the border from illegal immigration and drug smuggling.
---
Sky Highlights
Guardians of the Galaxy Vol. 2, Sky Store, released from today. James Gunn gets the band back together for more swaggering superhero fun, and this time everything is turned up to eleven. Our ragtag intergalactic heroes – Peter Quill/Star-Lord (Chris Pratt), Gamora (Zoe Saldana), Drax (Dave Bautista), Rocket (Bradley Cooper) and Baby Groot (Vin Diesel) – are on the run from a grudge holding race known as the Sovereign when Quill's long-lost, god-like dad Ego (Kurt Russell) enters the picture.
He seems like a decent enough chap, but nominative determinism most definitely applies. There's also time for Gamora to reignite her rivalry with cyborg sister Nebula (Karen Gillan), while space pirate Yondu (Michael Rooker) has a mutiny on his hands.
Mindhorn, Sky Store, released from today. The Mighty Boosh's Julian Barratt co-writes and stars as Richard Thorncroft, a bloated has-been who once found TV fame as Bruce P Mindhorn – a crack Isle of Man sleuth with a cybernetic eye that enables him to "literally see the truth". Broke and desperate to come in from the cold, he reluctantly agrees to reprise his old role when a suspected Manx serial killer (Russell Tovey) declares that he'll only speak to the man they call Mindhorn. Cue a reunion with former co-star/flame Patricia Deville (Essie Davis, The Babadook) and sidekick Peter Eastman (Steve Coogan), the latter having since hit it big with spin-off series Windjammer.