Today's telly top picks with ATV Today Editor Doug Lambert for Tuesday September 5th 2017.
BBC Highlights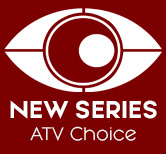 Doctor Foster, 9pm, BBC One. In the first of a five part series former Coronation Street actress Suranne Jones returns as the the multi-award winning Doctor Foster in the beeb drama of the same title. The highly-anticipated second series tells the next exhilarating chapter in Gemma's story.
Two years ago Doctor Gemma Foster dramatically exposed her husband's betrayals and he left town. Now Gemma's life is destabilised once again when Simon (Bertie Carvel) returns.
Saving Lives at Sea, 8pm, BBC Two. The forth edition of twelves sees cameras head to Bangor, Northern Ireland, where rescue crews are tasked to find two teenage paddle boarders, blown offshore towards nearby shipping lanes.
The Tenby crew in West Wales must race to a dog who's fallen over a cliff – before worried members of the public attempt to rescue it themselves. And on the North Norfolk coast, the harrowing hovercraft rescue of three young sisters still brings back painful memories for the Hunstanton crew.
---
ITV Highlights
Lisa Riley's Baggy Body Club, 9pm, ITV, UTV and STV. After losing a remarkable 12 stone in 16 months through diet and exercise, actress and TV presenter Lisa Riley has been left with masses of excess skin which she is determined to have removed. Around one in four adults in the UK is obese and 16 months ago Lisa Riley was one of them. But faced with the threat of Type 2 diabetes and heart disease, she has turned her life around. Some suspect Lisa has had secret bariatric surgery, but this film shows how she has lost the weight through diet and exercise, shedding 12 stone and going from a size 28 to a 12. But Lisa's dream body has turned into a nightmare, with extreme weight loss leaving an unwanted legacy – masses of unsightly excess skin.
Lisa is part of a Baggy Body Club, an ever growing number of people faced with the same shocking side effect of weight loss. This personal and revealing documentary follows Lisa as she continues her strict healthy lifestyle, copes with the body she has been left with and goes for drastic surgery to have it removed. There are setbacks along the way, but she finds support from those who know what she is going through, who have had their own skin removal operations or want surgery but cannot afford it, as the NHS now only funds extreme cases.
Car Crash Global: Caught on Camera, 10pm, ITV4. Car Crash Global returns for brand new second series showcasing some of the most incredible videos from the world's roads, featuring dashcam video footage of a host of astonishing accidents, spectacular smashes and enthralling escapes from roads all over the world. With millions of motorists, bikers and cyclists now capturing such clips on roads across Russia, America, Australia, the Far East and Europe, life behind the wheel has changed for ever. The first episode includes the most extreme clips from China and the US, the top five biggest show-offs on the road and the most incredible near misses.
Other highlights to look out for later in the series are the most astonishing clips from Russia and Colombia, the top five weirdest rides from around the globe and some unstoppable storms. Also, the top five parking fails and the globe's most overloaded vehicles, the most extreme roadside rescues, the most determined police officers, the most extreme taxi clips, the world's wackiest racing, the top five strangest cargoes, and the most insane motorbike clips.


Former Emmerdale actress and current Loose Women personality Lisa Riley has saggy skin issues on ITV, UTV and STV at 9pm

---
Channel 4 Highlights
Celebs Go Dating, 10pm, E4. Having joined the Celebrity Dating Agency, this second episode sees the five celebrity singletons continue dating. But these famous faces aren't romancing each other, they're dating the great British public. Arg takes his first date for a curry, but will he ever stop obsessing about his food and focus on Yasemin? Charlotte Dawson's out for cocktails with her bloke from the mixer, but will she ever get the snog she wants if her date won't stop banging on about his ex?
Meanwhile, Toff is wined and dined by an Oxford quantum physicist and PhD student, but having downed loads of shots at the singles mixer, she can't remember his name. Will Laurent woo Toff with his science chat? Will there be any chemistry at all? Bobby Norris is worried that there'll be awkward silences on his first date with Paul. Will 'bants' be off the menu or will they both get verbal diarrhoea? And Calum Best, the agency's smoothest client to date, lays the charm on thick with Naomi, but will it be enough to make her fall under his spell?
Man on a Ledge, 9pm, More 4. Movie time on More 4 this evening sees Sam Worthington, Jamie Bell and Elizabeth Banks star in Asger Leth's crime thriller set high up in New York City. A man emerges from a window on the 21st storey of a Manhattan hotel.
He is Nick Cassidy (Worthington), an escaped convict who's protesting his innocence having been found guilty of stealing a rare diamond from tycoon David Englander (Ed Harris). While the inevitable crowds gather, troubled police negotiator Lydia Mercer (Banks) is tasked with getting Cassidy off the ledge. But as events unfold, Mercer becomes convinced there's more to Cassidy's stunt than is immediately apparent. And she's right: while everyone's attention is craning skyward, Cassidy's brother Joey (Bell) and his assistant Angie (Genesis Rodriguez) are carrying out a rather more complex plan just across the street.
---
Channel 5 Highlights
Inside Balmoral, 9pm, Channel 5. Covering 50,000 acres of the Scottish Highlands, the Royal Family's Balmoral estate has over 150 buildings, more than 100 employees and even its own fire service. As a young queen, one of Elizabeth's biggest challenges was combining motherhood with monarchy. Work always came first, even while on holiday at Balmoral.
Fortunately, Prince Philip succeeded as a hands-on dad by taking his young children camping, fishing, and boating. But in the young Prince Charles, he saw a sensitive side he wanted to resolve. Philip sent him to Gordonstoun, a nearby public school with a tough reputation. Charles hated his time there and sought sanctuary at Balmoral with his grandmother, the Queen Mother, whenever he could. Every year, the Prime Minister is invited to Balmoral and some fit in better than others. In the early 1980s, the Queen was joined by Margaret Thatcher. She didn't take to the great outdoors, but was even more shocked to find the Queen doing the dishes after a picnic. She later sent the Queen a pair of rubber gloves as a present.
Lady Diana Spencer also found Balmoral an unhappy holiday home. It was on the banks of the River Dee in 1981 that her relationship with Prince Charles was first exposed by the paparazzi. She would return a year later on honeymoon, but the estate's isolation only magnified the cracks in their marriage. The Queen sought refuge at Balmoral during 1992—her 'annus horribilis'. But there was no escape from scandal as Sarah Ferguson visited the estate and, over breakfast, endured the shame of seeing herself and her lover plastered over the front pages. She departed the estate in disgrace. But Balmoral at least brought a positive end to this troubled chapter in the royal family's history as in December 1992, divorced Princess Anne chose to remarry at Balmoral's Crathie Church.
---
Netflix Highlights
Marc Maron: Too Real, streaming from today. Comedian, podcaster, and "GLOW" star Marc Maron unleashes a storm of ideas on meditation, mortality, documentary films, and our weird modern world in his latest Netflix Original stand-up comedy special, Marc Maron: Too Real.
Pairing his candid conversational style with personal honesty, modern-day philosopher Maron discusses everything from art and aging to his relationship with his parents and the longevity of the Rolling Stones, in front of a packed house at Pantages Theatre in Minneapolis.
---
Sky Highlights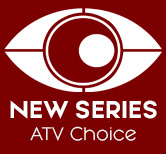 Tony Visconti's Unsigned Heroes, 9pm, Sky Arts. The legendary producer hunts for the UK and Ireland's greatest undiscovered musical talent in the first of this six part series. American record producer, musician, singer and Guitar Star mentor Tony Visconti joins forces with Sky Arts for a new series which culminates in a special summer concert.
Cameras follow Visconti as he pulls together a unique show that will see a host of talented unsigned musicians share a stage with some of the leading names in the business. The big night will then be broadcast, marking a fantastic celebration of brilliant UK and Irish musicianship. In the opening episode, Tony meets up with The Police's Stewart Copeland and musical polymath Nitin Sawhney, who will help him in his quest, and straight away they discover two incredible musicians, including a pedal steel guitarist.