Today's telly top picks with ATV Today Editor Doug Lambert for Thursday September 7th 2017.
BBC Highlights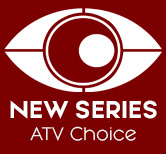 Tribes, Predators & Me, 9pm, BBC Two. In the first of a three part series Gordon Buchanan joins three remarkable tribal families who live alongside fierce predators, giving him a new perspective on these often misunderstood animals.
In episode one Gordon Buchanan joins a tribal family on a remote Pacific island where visitors are rare and treated with suspicion, asking if it's possible to live this close to sharks. Sharks are the animal most people find terrifying, but the men of Owarigi Island in the Solomon Islands encounter dangerous sharks almost every day and sometimes even at night as they catch fish by free-driving. Can the islanders successfully teach Gordon to swim and share the ocean with sharks in their tropical paradise?
Gordon's mentors Moses and Sosimo teach him the island's ancient fishing techniques, as well as more about the island's complex relationship with sharks and how the people of this small island are dependent on the ocean to survive. However, commercial fishing and the shark-finning trade are arriving on the remote island, meaning the fish and sharks they depend on are in worrying decline putting the islanders' future at risk. Joining Moses and Sosimo on a spectacular shark dive, Gordon visits a protected reef teeming with fish and sharks giving him a remarkable and moving insight into the underwater world of a unique and threatened island culture impacted by the outside world.
Sex Map Of Britain: Dangerous Infections, from 10am, BBC Three. The series continues with the second episode of the five part run. BBC Three plots a course around the UK to meet those for whom sex, sexuality and having children is less than straightforward.
In the last 10 years diagnoses of chlamydia, gonorrhoea and syphilis have more than doubled. Now BBC Three goes inside the consulting rooms of one of London's busiest Sexual Health clinics to see if Brits pay enough attention to their sexual health. Diagnosing unexplained pain, HIV tests and removing genital warts are all in a day's work for the 'sex doctors' and nurses at this East London clinic. The camera catches people's reactions to their test results and doctors discuss the most commonly seen ailments.
---
ITV Highlights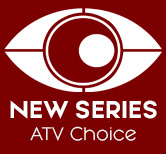 Safe House, 9pm, ITV, UTV and STV. The crime drama returns for a brand-new second series with an all-new cast and set in a new location. As Tom (Stephen Moyer) and Sam (Zoe Tapper) are enjoying their coastal home, Julie Delaney (Lynsey McLaren) is horrifically abducted from her home in Liverpool.
When former police officer Tom hears about the incident, he heads straight for the crime scene. He is convinced the abduction is the work of a notorious killer nicknamed the Crow, and that the victim's family are in immediate danger. James Griffin (Stephen Lord) is currently serving time in jail for the Crow's previous crimes, put there by Tom. But Tom is not convinced that Griffin is the real Crow.
He is initially unable to convince the detectives working on the case that his theory might be correct, but is vindicated when Julie's partner John (Ashley Walters) is lured to a remote location. In an attempt to keep them safe, John and Julie's daughter Dani (Sacha Parkinson) move into Tom and Sam's safe house. Meanwhile, Simon Duke (Jason Watkins) becomes concerned about his son Liam's (Joel MacCormack) behaviour.
Safe House, ITV, UTV, STV at 9pm. Stephen Moyer as Tom and Zoe Tapper as Sam.
---
Channel 4 Highlights
Body Fixers, 9pm, E4. In a new series we see the cameras return to E4's pop-up clinic where Danny's under pressure to tame wild man Adam, while Dr Esho gets his big lasers out to blast Adele's severely scarred legs – one of the most extreme reactions to mosquito bites the Doc's ever seen.
Daniel and Alex team up to give transgender ballet dancer Sophie a feminine look. Tiny-toothed Raph has a drastic overhaul to get him smiling for the ladies, while 64-year-old Rio aims to bag a new style and a new fella. And identical twins Seph and Caitlin want to look different for the first time ever.
---
Channel 5 Highlights
Gypsy Kids: Our Secret World, 9pm, Channel 5. The second episode of the series which follows children who grow up knowing the freedom— and the conflict—that comes with being part of the Gypsy and Traveller community. With extraordinary and privileged access, this series offers a revealing portrait of what life is really like for one of the most private and marginalised communities in Britain.
Whether fighting to keep their traditions alive or facing bailiffs and police, these children possess an understanding beyond their years. Keen to impress his dad and earn himself a solid reputation within the community, 11-year-old Albert is gearing up for his first ever competitive boxing match. But, as his charismatic younger brother Michael cheers him on from the sidelines, young Albert is feeling the pressure. Traveller twins Johnny and Abraham are also competitive. They are both vying to be crowned the best in the country at catapult shooting. But one drawback is that they need to use regulation ball bearings instead of their preferred type of ammunition—stones.
11-year-old English traveller Sheri-Anne is keeping Gypsy traditions alive by proving her talents on the back of a horse. A keen vaulter, she is now risking life and limb to master the 'standin canter', a move that requires her to stand up on a cantering horse.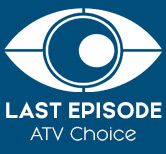 Celeb Trolls: We're Coming to Get You, 10pm, Channel 5. In the last episode of the series, Frankie Bridge tracks down and confronts internet trolls. Frankie and her team target a troll who sent aggressive messages to reality television star Zahida Allen.
Rebecca Adlington talks about the mountain of abuse she has received about her looks. Frankie hears how comedian Bilal Zafar turned the experience of being a victim of racist trolling into a comedy routine and Lauren Goodger discusses the price of fame.
---
Sky Highlights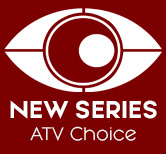 Tin Star, 9pm, Sky Atlantic. A compelling revenge thriller about a British cop whose fresh start in the Canadian Rockies descends into blood-soaked chaos From the makers of Broadchurch and Humans and the writer of 28 Weeks Later comes a Sky Original Production about vengeance, obsession, heartbreak, corruption, redemption and love, starring Tim Roth and Christina Hendricks.
Tim Roth stars as recovering alcoholic Jim Worth, a British cop adjusting to the quiet life in the Canadian Rockies after moving from London to the quaint, picturesque town of Little Big Bear with his family – his wife Angela, teenage daughter Anna, and five-year-old son Petey. As the new chief of police, he finds there is little to occupy himself with at work, at least until North Stream Oil sets up a refinery near the town, bringing a wave of oil workers and controversy in its wake.
It's in this state of flux that Jim stumbles upon a possible connection to a murder case, and when his family's safety is compromised he does what he can to protect them. But he is about to experience a wrath unlike any he has ever known. You won't need to wait to see what lies ahead.
Duck Quacks Don't Echo, 8pm, Sky 1. Join Lee Mack and a host of famous faces as they find the truth behind the trivia across this eight part series. Tonight, the second outing of the run sees Rob Brydon, Emma Bunton and Carol Vorderman join funnyman Mack to challenge more improbable facts.
Using whatever wacky means possible, they'll be testing whether parents can tell if their kids are lying, whether you can control someone's hand with your brain and if just one spoonful of olive oil can calm an entire lake.
Lee Mack brings more mirth to Sky 1 at 8pm.