Today's telly top picks with ATV Today Editor Doug Lambert for Friday September 8th 2017.
BBC Highlights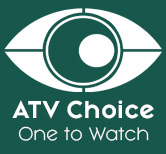 Comedy Playhouse, 10.35pm, BBC One. The Comedy Playhouse continues with Mister Winner a sitcom starring Spencer Jones as Leslie Winner, a well-meaning but hapless chap who is prone to accidents, complications and landing himself in unusual and often somewhat dangerous situations.
Leslie plans to propose to his girlfriend, Jemma Smith, but unknown to him, she is having doubts about their relationship as he doesn't take life seriously enough. Jemma is a young professional from Croydon who loves Leslie, but doesn't know if that's enough as he doesn't have a job, any money, or ever take her anywhere. But he makes her laugh more than anyone else ever has.
Jemma's parents, Chris and Teresa, (Shaun Williamson & Dorothy Atkinson) have stuck together through 30 years of marriage. Chris is managing stress with colouring books, although he didn't realise there were 'adult' ones so is frequently seen colouring in pictures of elephants and children with balloons, and Teresa refuses to take life too seriously. Both are supportive of Leslie's endeavours to win Jemma's hand in marriage, even after Leslie has an accident with Chris's prize possessions, his Koi Carp.
Leslie attempts a big proposal on a weekend break to London. After an eventful open-top bus tour, questionable accommodation and a surprise trip to the aquarium, this all results in an impromptu swim in a shark tank. Will Leslie win Jemma over?
BBC Proms 2017: Chineke!, 7.30pm, BBC Four. The proms continues with Prom 62 and Prom 70. The first at 7.30pm is Prom 70, Bartók's sparkling Second Piano Concerto and Dvorák's Eighth Symphony are in the spotlight this evening as American pianist Jeremy Denk joins conductor Karina Canellakis and the BBC Symphony Orchestra. The concert opens with Sinfonia (for Orbiting Spheres) by young American composer Missy Mazzoli, music 'in the shape of the solar system'.
Prom 62 follows at 9.30pm. Europe's first majority BME orchestra comes to the Proms for the first time. Chineke! was founded two years ago by double bassist Chi-chi Nwanoku, and is joined tonight by the brilliant young cellist Sheku Kanneh-Mason, soprano Jeanine De Bique and conductor Kevin John Edusei.
Their captivating programme features music by legendary American composer George Walker and a world premiere by Hannah Kendall, alongside works by Dvořák, Handel and Rimsky-Korsakov.
---
ITV Highlights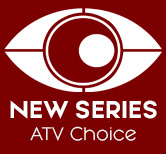 Cold Feet, 9pm, ITV, UTV and STV. The award-winning hit comedy returns for a brand-new seventh series. After agreeing not to rush into anything, Adam (James Nesbitt) and his landlady Tina (Leanne Best) are now nine months into their relationship, and still taking it one day at a time. But when Adam lands a new job at a trendy dotcom firm, it encourages him to reassess his priorities.
The average age of his colleagues reminds him that he is not getting any younger, so he decides he and Tina should take the next step, but she may not be on the same page. Karen's (Hermione Norris) new publishing house is up and running, and she throws a lavish party to celebrate the launch of the business, and her author's debut novel. As she commits all her energy to her dream venture, her friends and family take a backseat. Jenny (Fay Ripley) and Pete (JohnThomson) struggle as the demands of work and family drag them in opposite directions.
David (Robert Bathurst) is feeling dissatisfied with his life. Bored with his tedious work selling insurance to unsuspecting pensioners, he is delighted when he is given a way into the lucrative Cheshire set by his client Nikki (Siobhan Finneran). David attempts to impress Nikki, but is it for business or pleasure?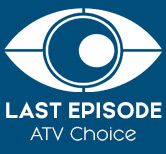 Cycling: tour of Britain, 10.30am, ITV4. It's the final day of the coverage from ITV Sport as Matt Barbet and ex-professional Yanto Barker present live coverage of this year's last part of the Ovo Energy Tour of Britain, with commentary by Marty MacDonald and Brian Smith.
The defending champion is Steve Cummings of the Dimension Data team, who had also had the winner in 2015 with Edvald Boasson Hagen.
The race started in Scotland, with the first stage from Edinburgh to Kelso, then it traveled south with stage finishes in Blyth, Scunthorpe, Newark-on-Trent, Aldeburgh, Cheltenham and, finally today, Cardiff.
---
Netflix Highlights
BoJack Horseman, series 4, twelve episodes, from today. Will Arnett voices BoJack, the failed legendary 90's sitcom star from the favorite family sitcom Horsin' Around, who has been trying to find his way through a muddle of self-loathing, whisky and failed relationships. Now, in the presence of his human sidekick Todd (Aaron Paul) and his feline agent and ex-paramour Princess Carolyn (Amy Sedaris), BoJack is primed for his comeback.
Fire Chasers, four episodes, from today. From the vast visual ferocity, to the earnest and emotional personal stories hidden behind the smoke, Fire Chasers takes viewers into the heart of California's devastating recent wildfires alongside the brave men and women of Cal Fire and the Los Angeles County Fire Department in this four part documentary series.
Their mission is to battle the flames that erupt during fire season, threatening wildlife, natural terrain, and tens of thousands of homeowners. Climate change, altered vegetation patterns, and an increase in fire-prone landscapes have multiplied those crises — forcing firefighters across the state to confront epic disasters that cost lives, millions of dollars in damage, and a massive scarring of the Earth.
Cold Feet is back for a seventh series tonight on ITV, STV and UTV at 9pm

---
Channel 4 Highlights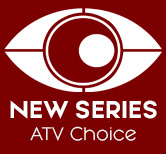 Gogglebox, 9pm, Channel 4. The show that sees everyday members of the public sitting in their homes watching television, talking about television, on television.
They've become Britain's best known opinionated TV viewers return and tonight, September 8th, they're back for a new series. This this first episode of the new run the regular gang share more of their sharp, insightful, passionate and sometimes emotional critiques of the week's biggest and best shows, including The Great British Bake Off, Doctor Foster, The X Factor, The Crystal Maze, Mountain: Life at the Extreme, Cheap Cheap Cheap and the News.
Cheap Cheap Cheap, 3pm, Channel 4. Amazingly we're now at the 20th episode of Noel Edmonds' latest series for the broadcaster, Cheap Cheap Cheap. Panned by the critics, low viewing figures and not a lot of social media love makes it pretty obvious Noel will be holding a closing down sale on the final episode, which airs on Friday September 22nd.
However it's business as usual at Noel's Store as the former House Party and Deal or No Deal host welcomes more contestants who hope to win a £25,000 jackpot. Can one couple's knowledge of picnic hampers help them carry home big money? Meanwhile, snooker legend Dennis Taylor comes in to return faulty goods.
---
Channel 5 Highlights
Celebrity Five Go Motorhoming, 8pm, Channel 5. The second episode sees the good-natured travelogue about friendship and discovery continue. Five national treasures of stage and screen experience life in campsites and the freedom of the open road across Wales and Scotland. In the second leg of their adventure, the famous five; Don Warrington, Lesley Joseph, Nick Heyward, Cleo Rocos and Melvyn Hayes have forgone their usual creature comforts to travel through Wales in motorhomes.
Heading towards the wondrous peaks of Snowdonia, the gang enjoy the freedom to take in detours and unscheduled stops, like a boat trip in New Quay and a visit to a
Welsh vineyard (fun for everyone but the designated drivers). 'It Ain't Half Hot Mum' star Melvyn Hayes and effervescent Cleo Rocos – once the sidekick of Kenny Everett – live out their 'Prisoner' fantasies at the surreal and colourful village of Portmeirion which was the backdrop for the ATV-ITC-ITV series The Prisoner in the late 1960s.

The companions are tested when one of their 3.5-tonne mobile holiday homes, driven by 'Rising Damp' actor Don Warrington, gets stuck in a muddy field. 'Birds of a Feather' star Lesley Joseph and 80s pop pin-up Nick Heyward are moved during an emotional trip deep underground into a historic Welsh mine. It puts any gripes about motorhoming into perspective. But nothing can ever break this cheerful group's spirit. Their Welsh odyssey climaxes in exhilarating style, when they see what their motorhomes are capable of with a race on a famous beach.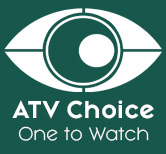 Liberace: In Life and Death, 10pm, Channel 5. Forensic physician Dr Jason Payne-James examines the autopsy report of the famously flamboyant showman, whose doctor signed a death certificate claiming cardiac arrest while the coroner suspected foul play.
The showman was born Władziu Valentino Liberace on May the 16th 1919 in Wisconsin. The glamorous performer was best known for being an extravagant American pianist. During his career he also became known as a singer and actor.
From a child prodigy and the son of working-class immigrants, he became a popular personality on both sides of the Atlantic, hosting television shows stateside as well as in the UK for ITV from the ATV studios at Elstree. His four decades in showbiz also saw him perform international tours, several residencies in Las Vegas and release several hugely successful albums.
Liberace was secretly diagnosed HIV positive in August 1985 by his private physician in Las Vegas, 18 months before his death. He made his final live and television appearances in late 1986 and passed away aged 67 on February 4th 1987 in California.
---
Sky Highlights
Rock and Roll, 9pm, Sky Arts. Heartbreak and loneliness fuel some of the most memorable music ever made and this the second episode of the Rock and Roll series delves in to the lonesome worlds of artists including Hank Williams and Donny Hathaway to better understand how pain creates music that can heal the soul.
With interviews and music from Dave Stewart, Mica Paris, Michael Kiwanuka, John Legend, Donny Hathaway, Raleigh Ritchie, Richard Hawley, Tom Chaplin and Lucinda Williams, this is a tender look into music's inextricable connection to heartache.
Passengers, Sky Cinema, from today. This stylish sci-fi romance stars Chris Pratt as Jim Preston, a hunky engineer who's one of thousands sleeping in suspended animation aboard the spaceship Avalon.
The ship's destination is a far-off planet called Homestead II, but instead of happily hibernating away before beginning a new life among the stars Jim suffers a literal rude awakening. Shockwaves from a meteor shower cause his pod to malfunction and he's thrust into the vast, futuristic interiors of the Avalon 90 years too soon.
With only a creepy android bartender (Michael Sheen) to keep him company poor Jim's at serious risk of losing the plot, but then he spies beautiful, brilliantly named journo Aurora Lane (Jennifer Lawrence).
Liberace performs on his self titled ATV series for ITV. Tonight at 10pm Channel 5 investigate his death.