ATV Today Editor Shaun Linden picks the best from the box for the coming week, September 9th to September 15th, in ATV Saturday.
BBC Highlights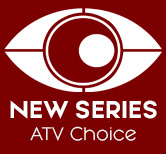 Strictly Come Dancing 2017 – The Launch, BBC One, 7pm Saturday. Dust off your dancing shoes, Strictly Come Dancing is waltzing back onto BBC One for its 15th series tonight.
Tess Daly and Claudia Winkleman host the Strictly Come Dancing – Launch Show and roll out the red carpet to welcome the star-studded celebrity class of 2017 as they prepare to begin their Strictly adventure. The 15 celebrity contestants will make their grand entrance into the famous Strictly ballroom before the nail-biting moment when they discover who their dancing partner will be.
Before the ballroom battle can commence and the couples get the chance to prepare to compete for the coveted Glitterball trophy, the celebrities and professional dancers will get together to perform a spectacular group number to officially launch the new series in Strictly style.
This year, there is a brand new judge joining Darcey Bussell, Bruno Tonioli and Craig Revel Horwood on the panel, welcome Shirley Ballas, the 'Queen of Latin'. Together the fab-u-lous four will see the celebrities in action for the first time and give their comments – luckily they will leave their scoring paddles at home this week.
Reigning Strictly champions Ore Oduba and Joanne Clifton will also return for their winner's performance, plus there will be two special musical performances from Shania Twain and Avicii featuring Rita Ora. And of course there will be a celebration and special heartfelt tribute to  the beloved Sir Bruce Forsyth who was, and will continue to be, at the heart of Strictly Come Dancing.
---
The Great North Run 2017, BBC One, 9.30am Sunday. Gabby Logan presents live coverage as the world's biggest half-marathon, as the Great North Run, returns for a 37th year, with 57,000 runners set to take part.
More than one million competitors have completed the 13.1 mile course in Tyneside, including six-time world champion Sir Mo Farah who won a record third straight title in 2016.
Four-time Olympic medallist, Kenya's Vivian Cheruiyot, attempts to replicate her 2016 win but faces all-women's marathon world record-holder, compatriot Mary Keitany, and Great Britain's world bronze medallist Jo Pavey. Britain's Sammi Kinghorn, who won two gold medals at the World Para Athletics Championships in London this year, also races.
Alongside the elite field will be thousands of amateur runners, many with inspirational stories of raising money for heartfelt causes that will be heard throughout the programme. There will also be a minutes applause in memory of 'Mr North East' Mike Neville MBE who launched the very first GNR back in 1980. Mike, who presented BBC programmes including Come Dancing and Nationwide, was best known in the North East region as news anchor on BBC One's Look North and Tyne Tees Television's North East Tonight.
Denise Lewis, Colin Jackson and JJ Chalmers provide expert analysis of the GNR, while commentary comes from former 1500m world champion Steve Cram, marathon world record holder Paula Radcliffe and Andrew Cotter.
---
The Silkworm, BBC One, Sunday 9pm.  The first of a two part drama. Strike's agency is busy after the Lula Landry success. Yet when Leonora Quine asks him to track down her missing husband – the novelist Owen Quine – he takes on her case.
He speaks to Quine's agent Liz Tassell, who was furious because Quine's latest book, Bombyx Mori, libeled many people. Strike is pained by a picture of his ex Charlotte and her new fiancé on the cover of a magazine, while his meeting with Robin's fiancé Matthew is very awkward. 
Strike learns that Quine's mistress, Kathryn Kent, was hurt by her depiction in Bombyx Mori and then discovers that Quine co-owned a house with a rival novelist, Andrew Fancourt. He finds the Quine's body there, disemboweled and surrounded by plates. Robin shows him Bombyx Mori – Quine's grisly killing matching the death of the hero.
DI Richard Anstis instantly suspects Leonora, but Strike is unconvinced. When Matthew's mum dies, Robin is torn between personal and professional priorities. She chooses to help Strike and drives him to Devon to see Quine's publisher (Chard) rather than going to Yorkshire with Matthew. Chard thinks Quine didn't write the book alone – he suspects Jerry Waldegrave (Quine's Editor).
Robin confronts Strike about her desire to be an investigator, and he tells her that it will be difficult if Matthew doesn't support her. They rush back to London and Robin only just catches her train to Yorkshire. Strike hears that Leonora has been arrested.
---
Best Album Of The Year – Mercury Prize Live 2017, BBC Four, Thursday, 9pm. In this hour-long programme Lauren Laverne hosts this year's prestigious Mercury Music Prize from the Eventim Apollo in Hammersmith, London.
Each year, an esteemed collection of artists, broadcasters and tastemakers decide on what they believe to be the outstanding albums of the year from the UK and Ireland. This shortlist is seen as reflecting and highlighting the diversity of the UK music scene and this year features grime, pop, jazz, rap and indie. As ever the albums and artists are an eclectic mix which include previous winners alt-J and The xx, grime star Stormzy, poet Kate Tempest and a choice that has had the critics talking, Ed Sheeran.
During the show all the shortlisted albums will be celebrated through special performances, culminating in the live announcement of this year's winner. 
Strictly Come Dancing returns tonight at 7pm with a tribute to Sir Bruce Forsyth, pictured with co-host Tess Daly.
---
ITV Highlights

Saturday Morning with James Martin, ITV, Saturday, 9.30am. Also on UTV and STV. Celebrity chef James Martin throws open the doors of his own home as this weekend cookery show continues. Each episode is packed with inspirational recipes, handy tips and tricks and some exciting ideas from fellow top chefs. James also welcomes some famous faces to his kitchen, along with a few guest appearances from his pet pooches.
Joining James this morning to enjoy delicious food, entertainment and fast cars, are celebrity choir master Gareth Malone and chef Brian Turner. The menu highlights this week include mackerel
cooked in a pizza oven, a strawberry and cream cake and chicken escalope with rhubarb and tomato chutney. Last week, James attempted to make a fish pie, while being driven at high speed by professional racing driver Jason Plato. This week, James will take on the challenge of making a trifle in Jason's race car. How will he fare this time?
---
The X Factor, ITV, Saturday and Sunday, 8pm. Also on UTV and STV. This year's series sees plenty of familiar faces – both on the judging panel and on the presenting team – returning once more, and high drama and top talent remain the order of the day as more hopeful singers and groups step on to the stage in a bid to win a coveted recording contract. Music and talent show mogul Simon Cowell leads the judging panel again this year, alongside returning music industry experts and seasoned judges Louis Walsh, Sharon Osbourne and Nicole Scherzinger. Sticking with last year's format, the process kicked off with closed room auditions in cities around the country earlier this year.
Which city will provide the most talent this time round? This year's competition will also see the return of the Six Chair Challenge following the initial auditions, which is one of the most nail-biting stages for both judges and contestants – even more so this time round as there is a twist in store for the judges. Dermot O'Leary will be offering his unique take on all the X Factor action,
doling out friendly support for the hopeful contestants and dealing with the formidable four on the judging panel as only he knows how. As the auditionees line up in their thousands, what outstanding vocals and sensational performances await this week?
---
The Only Way Is Marbs, ITVBe, Sunday and Wednesday, 10pm. The Essex favourites kick off a brand new series of TOWIE by jetting off to Marbella on a trip that features plenty of scripted tears, friendship fall-outs, insecurities and new romances. Re-joining the current cast are Mario Falcone, Lauren Pope and Mike Hassini. Chloe Sims comes face to face with Pete for the first time since he reconciled with girlfriend Megan. As he explains his recent distance, Chloe is in no mood for forgiveness. Can Pete rekindle their long standing friendship, or is their Marbella bust-up the final nail in the coffin?
Amber T's relationship with Dan hits yet another complication when Gemma reveals what Dan has been saying about her. Has this Essex romance reached breaking point? In the second episode of the week, Jon Clark finally arrives in Marbella and sets his sights on Lauren, but is this just a holiday romance or the real deal? The Girlband take steps to reconcile after a year of animosity. Gemma and Bobby visit Elliott Wright and his fiancee Sadie, and Elliott gives Gemma some advice. Pete and Megan discuss the divide between them and the rest of the group, and Lockie finally approaches Georgia over the hostility between them.
---
Fishing All Stars, ITV4, Monday, 8pm. Olympic athlete and an accomplished angler, who will also be accompanied each week by a variety of fellow fisherman. Dean and his guests will travel to a wide array of different venues within the UK and Europe, putting their fishing skills to the test. From hooking hard-fighting barbel in flowing water to catching big carp, this show has it all.
In the first episode, Dean is joined by Adam Rooney. The pair head across the English Channel to France, to sample some of the fantastic fishing on offer. They begin their adventure on the river Meuse, in the Champagne-Ardenne region. The area is renowned for producing good numbers of barbel, but one of the fisherman quickly finds himself attached to something much bigger. They move from the river to one of the region's many lakes, where they employ their own individual methods for big carp hunting. They also find themselves in an unusual fishing vehicle, and get a rather unexpected birds-eye view of the river.

James Martin, ITV, STV and UTV today from 9.30am
---
Best of the Rest…
E4, The A-Team Movie (2010), 9pm Saturday. Director Joe Carnahan's big-screen take on the 1980s over the top action-fest TV series is co-produced by Tony and Ridley Scott. A little brasher and marginally more serious than their first incarnation, cigar-chomping Col 'Hannibal' Smith (Liam Neeson), wilfully eccentric Murdock (Sharlto Copely), toned babe-magnet Face (Bradley Cooper) and, of course, BA Baracus (Quinton 'Rampage' Jackson) start out on the back foot, having been jailed after a black ops mission in Iraq went disastrously wrong.
When they discover they were framed and that a massive currency counterfeiting operation is afoot, it's time for them to break out of prison and prove their innocence by tracking down the baddies, saving the US dollar, and, of course, blowing up as many objects as possible along the way. Also featuring Jessica Biel as Face's ex-flame and Patrick Wilson as the team's CIA handler. If you prefer the original TV series, its currently airing weekdays at 5pm on Spike.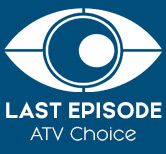 Channel 4, From Russia to Iran, 8pm, Sunday. The fourth, and final, episode of Levison Wood's epic 2600-mile journey sees the explorer travel the final 1000 miles by any means possible through Armenia and the captivating Republic of Iran, aiming for the Caspian Sea and his journey's end.
Entering Armenia, Lev teams up with a seasoned photojournalist Anush Babajanyan who helps get him access to Europe's forgotten war zone, in the contested state of Nagorno-Karabakh. This contested region is claimed by Armenia and Azerbaijan. Over the last 30 years, up to 30,000 people have been killed in a war the rest of Europe has forgotten. They meet war veteran, Eduard, and his family who live perilously close to the frontline, under daily threat of Azeri rockets, before venturing to the frontline trenches where soldiers engage in daily conflict. Heading south, Lev enters Iran, a country that has had a rocky relationship with the West since the 1979 Islamic revolution drove out the American-backed monarchy.
Today, it's looking to open up to the West, and after months of negotiation Lev has been given permission to travel to the shores of the Caspian Sea. Joined by guide and fellow adventurer Reza Pakravan, they visit Lake Urmia, once one of the largest salt lakes in the world. Travelling via the ancient valley of the Assassins, where a thousand years ago the world's first terror group launched their attacks, Lev and Reza reach Iran's capital Tehran. They see the abandoned American Embassy and catch a lift through town with a biker gang. From Tehran, they face the Alborz mountains, a mighty range that they must cross as they head for the Caspian Sea and the end of their journey.
---
5 Star, Celebrity Ghost Hunt Live!, Wednesday, 9pm. No celebrities could be found for the show, so instead five third rate reality telly stars have agreed to confront their fears and investigate one of Britain's best-known paranormal hotspots. Rylan Clark-Neal hosts a live ghost hunt for 5 Star. Chris Hughes ('Love Island'), Charlotte Crosby ('Geordie Shore'), Stephen Bear ('Celebs Go Dating'), Charlotte Dawson ('Ex on the Beach') and Ampika Pickston ('Real Housewives of Cheshire') gird their loins to conduct ghostly experiments at the 200-year-old Harwich Redoubt Fort in Essex.
During the live 90-minute investigation, the famous five attempt to contact the other side by holding a séance and using a Ouija board. One of Britain's leading psychics, Ian Lawman, will use his gift to pass on messages from the spirit world, while the celebs are trained in ghost hunting by paranormal investigators Paul Hobday and Chris Howley. Among the ghostly gadgets the professionals brought along is a unique 'ghost audio recorder' that allows spirits to communicate with the living.  Viewers can also take part in some ghostly experiments from home by exploring all the various haunted locations and selecting the spookiest part of the fort.
Channel 5, The Hotel Inspector: Checking-in, Checking-Out, Tuesday, 10pm. The Hotel Inspector returns has had a rebrand of its own as its now known as 'Checking-in, Checking-out'. Hotel Inspector Alex Polizzi returns to the Atlantic House Hotel in Bude, Cornwall, to see if the tide of customers has started flowing in the right direction.
When Alex first visited this seaside retreat 18 months ago, the business lacked personality, guest numbers were at an all-time low and its chronically shy owner Trevor was at loss for what to do. Alex helped Trevor tackle his fear of facing customers and gave the business some much-needed identity, that both suited its location and Trevor's love of the outdoors. Now Alex is back to see if the business is finally on the up, and whether this once-shy hotelier is still hiding in the shadows or if he has blossomed into a convivial host.
---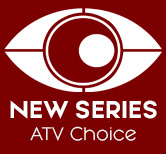 Sky 1, A League of Their Own, Thursday, 9pm. Join the usual gang as the 12th series of the hilarious sports-based quiz show begins. James Corden and the boys are back for a new series of the riotous panel show. And guess who's joining them in the opening episode? England and Tottenham Hotspur superstar Dele Alli, funnyman Stephen Mangan and comedian Rob Beckett.
Thing get dicey as the teams go head to head on a banger racing track before Jamie and Dele bid to break a record set by the most expensive footballer in the world, Neymar. However, it's the final challenge that really gets the knees knocking. During a test of pure bottle, Jamie and Freddie find themselves 15 metres above the studio floor and challenged to leap between two moving platforms. And, if that's not nerve-jangling enough, afterwards, they're forced to sing out the show with the cast of smash hit musical, Mamma Mia.
Sky Cinema Sci-Fi. From today (9th September) through to the 8th of October Sci-fi fans will be in seventh heaven, as Sky Cinema Sky-Fi assembles the biggest and best the genre has to offer. The hits just keep on coming, with the likes of The Matrix trilogy, both Independence Days and the entire Star Wars series – including The Force Awakens and superb stand-alone adventure Rogue One – sitting alongside classics from Spielberg (Close Encounters of the Third Kind, Minority Report), Carpenter (The Thing), Cameron (The Terminator) and Cuarón (Children of Men). Trekkies can also look forward to all 10 original films, plus JJ Abrams' blockbuster 2009 reimagining and the very latest adventure – Star Trek Beyond.