One to Watch: The doors to Noel's Store open for the last time as the final edition of Cheap Cheap Cheap airs later this afternoon.
"It was a pleasure to host Hat Trick at The Bottle Yard in January and to have Noel back on site for the making of Cheap Cheap Cheap. This is the second new Channel 4 gameshow made at The Bottle Yard Studios to launch this year after the new series of The Crystal Maze launched earlier this Summer. Our facilities and location suit the needs of gameshows well and we've certainly seen a rise in interest from this format. We hope to welcome more bookings of this kind in future." – Fiona Francombe, The Bottle Yard Studios' Site Director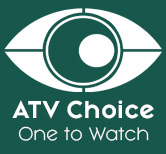 The final epsiode in the series sees more contestants hoping to win a £25,000 jackpot. Noel makes the most of dress-down Friday, and when Barry is short staffed, the temp agency send former Crossroads actor Lionel Blair along to lend a hand. Over the past 30 editions other regulars such as happiness guru Marijana, sales assistant Kelly and delivery man Keith have ensured there's never been a quiet moment in this craziest of comedy game shows.
At the time of filming Laura Djanogly, Joint Director of Production, Hat Trick Group, said: "We're excited to be producing our new Noel Edmonds' quiz series at The Bottle Yard. It's a great facility in Bristol and it's been lovely working with such a talented and helpful team."
Channel 4 have made no announcement on the future of the series which replaced Noel's long running afternoon game Deal or No Deal, however ratings for Cheap Cheap Cheap have been somewhat disappointing.
Lionel Blair as Valentine Starwood, a dancer in Crossroads. Lionel is also renowned in showbiz for his dancing, including for several ATV series.
Lional Blair, who was a regular dancer on ATV in the fifties and sixties including appearing on shows such as Saturday Variety, The Palladium Show and Lunchtime With Wogan, became best known during the 1980s and 90s to TV audiences as the male captain on Thames Television's Give Us A Clue game show, which saw celebrities battling each other to win points by being the best at charades.
Blair in 2003 hoped his stint with ITV Central saga Crossroads would lead to further acting roles, with hints he'd love to play The Doctor in Doctor Who. While this didn't happen he has made cameo roles in sitcom Last of the Summer Wine and fellow ITV Yorkshire saga Emmerdale.
Other productions recently made at The Bottle Yard Studios include BBC One drama Poldark, Channel 4 gameshow The Crystal Maze, STARZ period drama The White Princess, E4/Netflix comedy-horror Crazyhead, CBeebies' Andy's Prehistoric Adventures and Emmy award- winning BBC One drama Sherlock: The Abominable Bride.
"Cheap Cheap Cheap is set inside an eccentric general store filled with weird and wonderful items and even quirkier staff. Noel and the shop staff will challenge contestants to guess the cheapest of three items presented to them in the hope that a series of successful guesses will win them a life-changing sum." – Channel 4
Cheap Cheap Cheap airs today from 3pm on Channel 4.