Tuesday telly highlights for September 26th with ATV Today Editor Doug Lambert.

Being Transgender, BBC Two, 9pm
All around the world there are people who don't identify with the gender that they were born with; at the same time the lines of gender are becoming more blurred than ever.
The documentary will explore where gender identity actually comes from, hear from experts in the field of gender, and find out how modern medicine is helping people to transition. Providing a snapshot into what being transgender is really like from those living it, the film will follow a number of transgender people going through their own transition.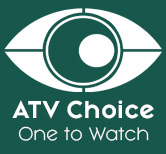 Call The Cleaners, 8.30pm, ITV, also on STV and UTV
Shaun and his team are in Kent, where they have two days to clear a badly damaged rental property. When landlady Wendy's tenants left, she was distraught to find mess, graffiti and doors pulled off  their hinges, so the team have their work cut out to get it back to its original state.
The programme also follows siblings Yvonne and Angela, who claim that the best jobs are the dirtiest ones, as the cleaning duo tackle a tiny bedsit in Luton. It is only when they begin cleaning that they discover the resident has not been living alone in the flat. Amongst food debris and rubbish, the bedsit is teeming with fast-breeding cockroaches. They have just nine hours to eradicate the pests and clean the filthy room.
Elsewhere Mother and daughter Maxine and Jasmine help Richard, who is suffering from depression and struggling to cope after the breakdown of his marriage. In Richard's flat, the duo discover a fridge full of mouldy food and a mountain of around 2,000 cigarette butts.
The Great British Bake Off, Channel 4, 8pm
It's week five of The Great British Bake Off and just eight bakers remain. It's pudding week and Prue Leith and Paul Hollywood are looking for perfection. The signature challenge is a steamed favourite.
There's a staggering technical challenge where timing is everything and a multi-layered showstopper that's not to be trifled with. Which bakers will impress Prue and Paul enough to keep their place in the tent? And who will be heading home? Sandi Toksvig and Noel Fielding are with the bakers every step of the way, ready with a pertinent pep talk, a helpful hand or just a sympathetic shoulder to cry on.
And Sandi returns to Cambridge University, her old stomping ground, to discover the history of the college pudding.
Chris Tarrant's Alaskan Railway Adventure: Ice Train to Nowhere, Channel 5, 10pm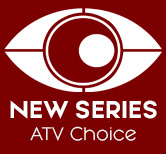 Chris Tarrant returns for more train journeys through some of the world's most challenging terrain. He heads to the Arctic for a trip along the Alaska Railroad, but as he arrives in the port of Seward, it's not a great start as there are no trains running, so he ends up hitching a ride with a track inspector's car.
He continues his journey on a freight train heading for Anchorage, Alaska's biggest city, and finally heads north on the Aurora passenger train to the town of Healy.
Along the way he checks out the tiny village of Eklutna, which has great importance for the indigenous inhabitants, and goes for an intrepid fishing trip on a thawing frozen lake.

The Deuce, Sky Atlantic, 9pm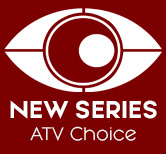 James Franco and Maggie Gyllenhaal star in a steamy drama following the legalisation, legitimisation and eventual cultural permeation of the porn industry in 1970s New York. Created by George Pelecanos and David Simon The Deuce follows an interconnected web of narratives that begin with the politically motivated effort to 'clean up' Times Square by driving the pimps and prostitutes off the street, forcing them indoors where mafia backed massage parlours and the gradual legalisation of porn would eventually create a billion-dollar industry.
It's in this rough and tumble world that we meet twin brothers Vincent and Frankie Martino (both played by James Franco). Vincent is a hard-working bartender with two kids, a wayward wife, and dreams of a better life, and Frankie is a freewheeling gambler with piling debts to the mob. As Vincent looks for a way to both improve his situation and pay off his brother's debts, he crosses paths with workers in the New York sex trade, including industry veteran Candy (Maggie Gyllenhaal), who is eyeing a new career in the burgeoning pornographic film business.
It's an unlikely starting point for what is the dawn of a profitable, but dangerous and always controversial, new era.

The Great British Bake Off continues on Channel 4, tonight at 8pm