Start of the week telly highlights for October 2nd with ATV Today Editor Doug Lambert.

Rellik, BBC One, 9pm
An unexpected tip-off convinces Gabriel and his team to launch a risky mission designed to catch the killer in the act. But as pressure mounts from all sides, Gabriel begins to push away those closest to him. When Gabriel publicly denounces the murderer during a press conference, the killer's sights turn towards him and the tension ratchets up and the hunter becomes the hunted.
Meanwhile Elaine confronts the demons of her past. As the dark, hidden lives of those closest to him begin to be revealed, Gabriel is forced to face up his changed self and the indelible mark left on him by the killer. Struggling to cope with the effect this case has had on his life, Gabriel swears renewed investigative vigour. However, just as he does, Gabriel uncovers a shocking secret that cuts straight to the heart of his family.
With pressure mounting from all sides, the killer's sights turn towards Gabriel – and the tension ratchets up as the hunter becomes the hunted.
BBC Sport, BBC Two, from 1pm
Canoeing: World Slalom Championships. Hugh Woozencroft presents highlights of the Canoe Slalom World Championships, which have been taking place in Pau, France.
Among the contenders will be Britain's Joe Clarke, who snatched gold in the kayak K1 with a memorable final run at last year's Rio Olympics.Commentary comes from Helen Reeves, Patrick Winterton and 2012 Olympic slalom champion Etienne Stott.
Rowing: World Championships. Matthew Pinsent presents highlights from the World Rowing Championships in Sarasota, Florida.
Great Britain topped the medals table at last year's Olympic Games in Rio, with three golds and two silvers. But with several high-profile names retiring after those Games, now is the time for new faces to make their mark as the long road to Tokyo 2020 begins.
Alphabetical, ITV, UTV, STV, 3pm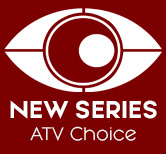 Jeff Stelling hosts a brand new second series of the fast-paced quiz show that sees contestants compete in a series of games based around the alphabet. In each episode, the returning champion, having been victorious in the previous show, is pitted against three new challengers eager to move into the top spot.
Over the courseof four rounds, all three contestants aim to accrue as much time as possible by answering questions correctly. The challenger with the most time at the end of the four rounds will go on to face the reigning champion in an effort to win the jackpot. In this tense showdown, the two finalists must make their way through the entire alphabet by answering questions based on each letter.
With just 100 seconds on the clock, plus the time that they have each accrued over the course of the game, it is a race against time to make it through all 26 letters and take home the prize.
Classic Coronation Street, ITV3 from 2.40pm
Another chance to see episodes from 1986 of the popular long-running soap. In Monday's episodes, Alan Bradley arrives on the street and tries to begin building bridges with his estranged daughter Jenny.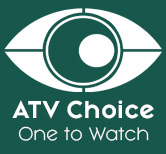 Ken and Susan fall out over Mike, but when Mike tells Susan about his affair with Deirdre she runs off. On Tuesday, Worthington asks Rita to act as a mediator between Alan and Jenny. Mike tells Deirdre that Susan is living with him and they are going to stay together, but when Ken finds out he heads to the factory and assaults Mike. Deirdre is worried that the altercation will affect Tracy's adoption. Kevin goes on a date with Sally. On Wednesday, Rita tells Jenny she can stay with her for as long as she likes.
Audrey tries to persuade Alf to buy an expensive detached house, but he refuses. In Thursday's episodes, Mike proposes to Susan. After discovering Sam won the pools years ago, Phyllis learns that he spent his fortune on property. To his confusion, she makes a big fuss of him and invites him to be her guest at her birthday party. Percy tells Sam that Phyllis is using Sam to make him jealous.
Sam accuses Phyllis of playing with his emotions and walks out of the party. On Friday, Audrey is horrified to discover Alf has bought a house on the street. She is even more shocked when he tells her it is time she got a job and that she can use the front of the house as a hair salon. Hilda continues to disapprove of Kevin dating Sally. Ken tells Susan he will not be attending her wedding.
The Undatables, Channel 4, 9pm
Over the last six years 43-year-old Richard, from Surrey, has been on several first dates and last year managed his first ever second date. Richard, who is autistic, gets anxious meeting women and doesn't want to travel more than five miles from his home.
Now he has a new secret weapon to impress the ladies: he reveals that he is actually a Lord. So when Lord Richard meets Anna, who lives only just outside his five-mile radius, has he finally found a girlfriend? Postman Sam, 24, from Surrey, has Asperger's, a form of autism, and he struggles to get beyond friendship with girls. But with his brother Harry – a fellow postie – on hand for dating advice, he's looking once more for a first class love match.
Lizzie, from West Sussex, was determined to find true love before her 30th birthday. Lizzie's learning disability – where she struggles with reading and dealing with money – affects her confidence when dating. But she went on a blind date with Joseph and, for the first time, love blossomed. As they celebrate their six-month anniversary, Joseph helps Lizzie conquer one of her biggest fears – travelling by train.
Jutland: WWI's Greatest Sea Battle, More4, 9pm
Another chance to see a documentary charting the Battle of Jutland during World War I which was the biggest and the deadliest clash between the British and German navies in the 20th century.
Britain had more ships and superior firepower. The public expected a walkover. But the outcome of the battle shook the nation. Thousands of British sailors lost their lives in less than 24 hours. In the recriminations that followed, the truth was distorted. Signatures were forged. Documents were tampered with. The reputation of Admiral Jellicoe, who led the battle, was ruined.
His grandson Nick is determined to put that right. Jutland has been plagued by controversy for 100 years. Nick joins a scientific expedition to unearth new evidence about Jutland, which could have far-reaching significance for the truth about the battle and his grandfather's reputation. Alongside him is marine archaeologist Dr Innes McCartney, the world's leading expert on the underwater geography of the battle site. Innes and Nick spend a week aboard the expedition vessel.
For Innes it's a chance to make new discoveries and for Nick an opportunity to travel in his grandfather's footsteps. Together with expedition leader Gert Andersen, they make the most comprehensive map of the battle site ever, surveying 4000 square miles to reveal for the first time the resting place of all the ships sunk at Jutland. The outcome of the expedition will fundamentally alter our understanding of the biggest naval battle in modern history.
Police Interceptors Cops and Conflict, Channel 5, 8pm
Action-packed observational documentary series following police response teams in Durham. Dog handler Mark Sheenan tracks down a suspect believed to be cultivating drugs, who won't come quietly.
Interceptor Jules Bennett rushes to assist a fellow officer, and Jacko chases a runaway in a high speed pursuit.
Paddington Station 24/7, Channel 5, 9pm
Documentary series going behind the scenes at Paddington. Signal problems lead to a restricted service during rush hour, which causes severe congestion at the station.
Twenty four hours later, the same signal causes more problems, which leads to the complete suspension of the line. And a team of engineers try to replace 60 feet of track in just four hours.

Curb Your Enthusiasm, Sky Atlantic, 10pm
The ninth series begins tonight on Sky after six years in the wilderness, Larry David returns – as Larry David – in all-new episodes of the Emmy and Golden Globe award-winning comedy series.
The ten part run continues to prove how seemingly trivial details of day-to-day life – a stay at a hotel, a hot shower, a stop at a red light – can precipitate a chain of misfortune.
Alongside all the returning favourites, fans can also expect the series to retain its trademark cavalcade of cameos, with Elizabeth Banks, Ed Begley Jr, Bryan Cranston, Jimmy Kimmel and Nick Offerman all slated to make appearances. And that's pretty, pretty, pretty good news.
City of Ghosts, Sky Store, from today
This remarkable, must-watch documentary from Cartel Land's Matthew Heineman shines a light on RBSS (Raqqa is Being Slaughtered Silently), a citizen journalist group whose members risk their lives to reveal the brutal reality of life under Isis rule.
Using smartphones and encrypted signals this network of courageous activist reporters are able to upload videos, photos and stories to social media, thereby countering the increasingly sophisticated propaganda put out by Islamic State.
The founders are shown living in exile, struggling to hold themselves together as they watch the horror – including public executions and the indoctrination of children – unfold from afar.
ITV3 step back into the Weatherfield of 1986 from this afternoon in Classic Coronation Street.