Wednesday Telly highlights for October 4th with ATV Today Editor Doug Lambert.

Britain's Lost Masterpieces, BBC Four, 9pm
Its all very intellectual over on the beeb's fourth channel tonight as art sleuth Dr Bendor Grosvenor and social historian Emma Dabiri return to for the second episode in the second series of Britain's Lost Masterpieces. The show returned last week to once more delve into Britain's local museums and country houses to look for lost and hidden public treasures.
They set out to uncover the forgotten but fascinating stories behind the paintings, people, and our public collections, with some amazing results. Along with a hippo skeleton, a stuffed hedgehog and a log boat, Derby Museum has the best collection of Joseph Wright of Derby paintings in the world. Wright of Derby is one of the greatest English artists who ever lived. He painted the most astounding 'birth of science' scenes, his landscapes and portraits are exquisite and he was inspired by the Industrial Revolution.
But can the team peel back layers of modern restoration on a mysterious landscape painting stuck in the Derby vaults to reveal another hidden masterpiece by Wright of Derby? Dr Bendor Grosvenor and Emma Dabiri travel to Derby to investigate a painting which suffered industrial scale restoration in the 1970s. Can it be saved and carefully restored now? While Bendor travels to Italy to find where the landscape may have been painted, Emma investigates Derby as the cradle of the Industrial Revolution and the 'lunar-tics' of the Midlands who changed the world through science and philosophy.
The Apprentice, BBC One, 9pm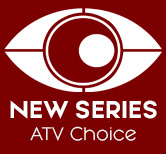 18 new candidates will compete for a life-changing £250,000 investment in their business and Lord Sugar as their business partner as the show returns to BBC One. Lord Sugar will be joined by business heavyweights Baroness Karren Brady and Claude Littner as the aspiring entrepreneurs embark on the gruelling 12 week selection process that will pit them against one another.
This year, the series has attracted applicants from a range of business sectors – from fashion and construction to floristry and engineering – who will have to adapt quickly to work as a team and avoid the boardroom firing. With tasks including creating a range of burgers, branding and selling robots, and running a doggy day care.
The 13th series of the show will air weekly every Wednesday with the final boardroom and successful candidate revealed in December. 
Celebrity Showmance, ITV2, 9pm
The home of the Z-list, a bit like Toby Carvery being the home of the roast, sees ITV2 once more trawl the gutters of television ideas and turn it into a must-miss series. Tonight we're delighted to discover a series where six single celebrities attempt to convince the social media world that their showmance is a true romance.
The unlikely zlebrity couples are TOWIE's Chloe Sims and 5ive pop star Abz Love, socialite Lady Victoria Hervey and footballer Jamie O'Hara, and actress Hayley Hasslehoff and Kyle Christie from Geordie Shore. In the first stage of their showmance, the celebrities do the same as any other budding celebrity romance as they don disguises while sneaking around with the other famous face.
They deny anything is going on – all while furiously trying to ignite social media. In this week's episode, Kyle makes a monkey of himself, and Lady Victoria and Jamie take a walk on the wild side. Chloe gives Abz a rather unique massage, and Kyle and Hayley channel their inner Kevin Costner and Whitney Houston. Will they be able to convince the world that their showmance is the real deal? And does anyone give a…
Doc Martin, ITV, UTV, STV, 9pm
The new series starring Martin Clunes as Doctor Martin Ellingham, a GP with an unfortunate bedside manner and an inconvenient phobia of blood, continues. Caroline Catz stars as Martin's wife Louisa alongside Ian McNeice, Dame Eileen Atkins, Joe Absolom and Selina Cadell.
Martin (Clunes) is unaware that Louisa (Catz) has applied for a Child and Adolescent Counselling course, so he is put out when he hears a voicemail inviting her for an interview. Lousia is dismayed to discover that she needs to take the Year Six pupils sailing as Pippa is unwell. In a bid to get fitter for Sal, Clive (Malcolm Storry) takes up race walking, but disaster strikes when Clive takes a turn for the worse.
Ruth (Atkins) confirms that she is going to sell the farm, so Bert (McNeice) decides it is time to quite the whisky business. Bert's decision leaves Al (Absolom) in the lurch, but Morwenna (Jessica Ransom) helps Al come up with the idea to approach Ken about taking over running of the pub. However, Ken is not convinced by Al's track record.
Grand Designs, Channel 4, 9pm
For most of us, rust and ruin are not interior design choices. But Beth Dadswell and Andrew Wilbourne can't resist a bit of decay. As designers, they are passionate about preserving the marks of time.
They've rescued a crumbling Victorian dairy in south east London, and plan to convert it into a family home while retaining as much of the ramshackle roof and crumbling brickwork as possible. All this in just six months and on a tight budget of £260k. As they begin stripping back the old dairy, the poor condition of the building becomes plain. It's full of rusting metal and rotting wood.
Beth and Andrew have to make some painful decisions about just how much decay they can live with. As time goes on, their vision of a 'shabby chic' finish, including a Parisian courtyard, is under threat from the pressure to make their new home fit for modern life.
All Star Driving School, E4, 7.30pm
Its day three at the All Star Driving School and the celebs are halfway through their intensive course.
Today in this the thirteenth episode, it's all about nailing their manoeuvres, but Made in Chelsea's Francis Boulle has other ideas as he has a business meeting in London's posh Mayfair that he has to attend. Instructor Ricky has more success with Olympic gymnast Claudia Fragapane and gets her to practice emergency stops… but that's not to say the emergency stop was successful!
And former Pussycat Doll Kimberly Wyatt is joined by her husband Max and daughter Willow, who turns out to be quite the mini-speed demon. Today's challenge is designed to help the celebrities with their reversing, which is just as well as Ricky has called it The Reverse-a-thon!
Can't Pay? We'll Take It Away, Channel 5, 9pm
There is always someone worse off than yourself, which this show, along with The Jeremy Kyle show (ITV, 9.25am weekdays), regularly prove.
Max and Steve are in South West London to recover almost £2,000 owed by a café owner to his bakery supplier. The man they meet says that the debtor no longer owns the café, but Max turns detective, and discovers a paper trail that suggests otherwise. When the debtor finally arrives, he quickly loses his temper. Can Steve calm a situation that is quickly spiralling out of control?
In the West Midlands, Matt and Garry chase £1,700 owed by an accountant to a client. The agents are surprised by an impressive property that is in a state of disarray. In spite of the warm welcome they receive, it quickly becomes apparent that the debtor is asset rich, but she is cash poor. Can Matt find a way to throw her a lifeline?
Max next teams up with Paul in North West London. Almost £30,000 is owed in rent arrears by a dentist after he was barred from working. The debtor's family insist that he no longer lives at the property, and once again it is down to Max to prove otherwise. The ex-dentist returns, claiming he is unable to pay, but will the threat of reclaiming a top-of-therange car be enough to prompt payment?
Finally, Matt and Garry are in Dorset seeking to recover over £5,000 owed by a building company to a security firm. The agents hope that the clamping of a work van will prompt swift payment. However, they soon find that they are in the middle of a complex family situation. Will Matt be able to resolve the writ and settle what they owe?
Carry on doctor, Martin Clunes is Doc Martin at 9pm on ITV, STV and UTV