Doug Lambert takes a look to find out whats on the box of delights this Thursday October 5th in Telly Today.
ITV Sport, ITV, UTV, STV, 7.30pm
Mark Pougatch presents ITV's live coverage from Wembley, as England are back in the stadium to play their penultimate 2018 World Cup qualifier against Slovenia.
Lee Dixon, Ian Wright and Ryan Giggs provide match analysis, while commentary comes from Clive Tyldesley and Glenn Hoddle.
After their victory against Slovakia at Wembley, England are on track for entry into the greatest tournament in football. They are currently sitting at the top of Group F with Russia firmly in their sights – and a victory against Slovenia will book their spot for the finals.
If England fail to beat Slovenia, they do have a second chance when they take on Lithuania, where they are the overwhelming favourites. Draws in both matches would also see them go through. Fans will want to see England round off qualifying in style, suggesting the match should see a strong performance from the Three Lions.
ITV Sport: International Football Highlights, ITV, UTV, 10.40pm
If you missed all the action earlier on ITV Jacqui Oatley is on hand to bring all the action from the latest fixtures, including England v Slovenia at Wembley Stadium and Scotland v Slovakia at Hampden Park in Group F, and Northern Ireland v Germany at Windsor Park in Group C.
The highlights show from ITV Sport brings analysis from Glenn Hoddle, Lee Dixon and Ally McCoist and commentary by Clive Tyldesley. This programme is not airing on STV in Scotland, with Scotland Tonight broadcasting as usual.

Body Fixers, E4, 9pm
Meltem has suffered with extreme dark circles under her eyes since she was 12. Dr Esho and Alex joins forces with some bespoke make-up tips.
Danny and April meet underwear model Anton, who hopes to move from the building site to the billboard. Musical theatre actress Nicky needs a rockabilly revamp to get her back on stage. Dr Esho and Daniel assist Jason, who feels he suffers from premature ageing. And Alex gives hope to Denise, who has been left scarred for life after an horrific car accident.
The Handmaid's Tale, More4, 10.15pm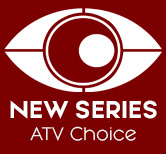 New to More4 this stateside drama series, based on the best-selling novel by Margaret Atwood, is the story of life in the dystopia of Gilead, a totalitarian society in what was formerly part of the United States. Facing environmental disasters and a plunging birth rate, Gilead is ruled by a twisted fundamentalist regime that treats women as property of the state.
As one of the few remaining fertile women, Offred (Elisabeth Moss) is a Handmaid in the Commander's (Joseph Fiennes) household, one of the caste of women forced into sexual servitude as a last desperate attempt to repopulate a devastated world. In this terrifying society where one wrong word could end her life, Offred navigates between Commanders, their cruel Wives, domestic Marthas and her fellow Handmaids – where anyone could be a spy for Gilead – with one goal: to survive and find the daughter who was taken from her. The series also stars Samira Wiley, Max Minghella, Yvonne Strahovski, O-T Fagbenle, Alexis Bledel, Madeline Brewer and Ann Dowd.
In the first episode, Offred, one the few fertile women – known as Handmaids – in the oppressive Republic of Gilead, struggles to survive as a reproductive surrogate for a powerful Commander and his resentful wife. The series has previously aired on Channel 4.
Nightmare Tenants, Slum Landlords, Channel 4, 8pm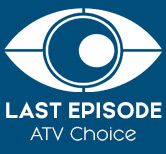 With house prices soaring and the rental market over-heating, this series follows victims and villains on both sides of the buyto-the let battlefield. This episode, the last in the series, picks up the stories of people previously featured.
Retired secretary Lorraine invested her nest egg in a buy-to-let property in Southend to top up her pension. But her tenant stopped paying rent, and Lorraine was shocked to discover the reason—not only was her tenant behind bars for GBH, but her ex-boyfriend had moved into the flat and had no intention of leaving.
After calling in eviction specialist Chris Sharpe, Lorraine visits her tenant in prison to try to get her to sign the property back to her. But the biggest shock comes when she finally walks back into her flat… Now nearly a year on, how have things worked out?
Successful music entrepreneur Donovan received no rent for seven months. His tenant made so many excuses, that Donovan was left with no other option than to take him to court. At the hearing, the tenant fought the eviction, claiming the hot water didn't work. When Donovan finally got his property back, he made an unsettling discovery. Months later, he reflects on his nightmare tenant.
After a split from his partner, Simon wanted to sell the property they had rented together. It sold quickly, but the current tenants requested six months to find a new place to live. Long after the six months had passed, the tenants still hadn't moved out and Simon lost the buyer. Owed £15,000, Simon was desperate to sell and move on with his life, so he started the eviction process.
During this time Simon's dad has been ill with cancer. His dad had wanted to see the house problems over, but sadly passed away before the situation was resolved. When the tenants were eventually evicted, the house was in a terrible state. Over a year later, Simon is still seeking closure.
The Nightmare Neighbour Next Door, Channel 5, 9pm
The theme continues with terrible tenants at 9pm on Channel 5 as the sixth series of Nightmare Neighbour Next Door returns to the network.
In this documentary series cameras reveal what sometimes happens when neighbours do not get along. Bath resident Mark and his new neighbour Fran bonded over their shared love of dogs, but things soon turned sour when he claims he turned down her amorous advances – driving her to unleash a campaign of harassment.
Plus, an East Sussex farmer who ended up in a border dispute with the couple who lived nearby, and a Southampton forced to challenge her neighbour over his loud partying – a disagreement that led to violence.

Vice Principals – Tiger Town, Sky Atlantic, 10pm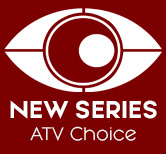 It's back to school this week as we revisit North Jackson High – the battleground for one of the most vindictive feuds ever known – for Vice Principals' concluding chapter.
In the first episode of the second series Danny McBride and Walton Goggins return as best frenemies Neal Gamby and Lee Russell, the rival vice principals who formed an unholy alliance to rid themselves of the newcomer who they believe stole their rightful place at the head of the school. When we last saw the duo, it appeared their underhanded guerrilla operation had worked, as Principal Belinda Brown was forced to resign and they were named interim co-principals.
Their victory was short lived however, as Gamby was shot by an unidentified assailant in the school car park. Luckily, he is now recovering from the assault. But when Gamby returns to North Jackson High, he finds it is a dramatically different school to the one he last saw.
The Russell Howard Hour, Sky 1, 10pm
The latest series from comedian Russell Howard, best known for his Good News show on the beeb, continues over on Sky 1.
Extra! Extra! Tune in tonight from 10pm as Russell offers a fresh take on recent global events. He takes a closer look at some of the more interesting news headlines and stories, as well as some of the main issues facing our world.
There will be stand-up too as he welcomes an upcoming star of the comedy scene, although we doubt anyone will be attempting to give Theresa May another P45.
Russell Howard is back on Sky 1 tonight with more fun comment on recent news stories.