ATV Today Editor Doug Lambert takes a look at Friday viewing delights for October 6th in Telly Today.

Porridge, The Go-Between, BBC One, 9.30pm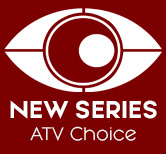 Fletch has taken to helping his fellow inmates with appeals, letters home to loved ones and the like. But when Barry's girlfriend comes to visit, things get complicated.
Porridge is back, with a new series commissioned off the back of the last years sitcom season special, which sees Kevin Bishop return as Nigel 'Fletch' Fletcher.
He plays the grandson of Ronnie Barker's iconic character Norman Stanley Fletcher banged up in Wakeley prison for a series of cybercrimes whilst trying to escape the attentions of wily Officer Meekie (Mark Bonnar) and the softer Officer Braithwaite (Dominic Coleman). Helping Fletch get through his stretch are his cellmate and prison elder statesman, Joe Lotterby (Dave Hill) and fellow inmates Aziz (Harman Singh), Shell (Jason Barnett) and prison tough guy Scudds (Ricky Grover).
Porridge is written by original series writers, the legendary Dick Clement and Ian La Frenais.

Nile Rodgers How To Make It In The Music Business, BBC Four, 9pm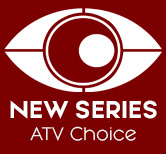 Nile Rodgers How To Make It In The Music Business takes a fascinating look at the career of the multiple Grammy-award winner and Rock and Roll Hall of Famer as he reveals the secrets of his success, what it takes to make it to the very top of the music industry and how to stay relevant, decade after decade.
In this three-part series, Nile Rodgers guides viewers through his musical legacy and reveals the source of the inspiration for many of his songs – including the time he was turned away from iconic nightclub Studio 54, which led him to write the classic disco hit Le Freak.
In the first episode Nile takes viewers through the creative process of making a hit record as well as living with the success. He recalls the moment he first picked up a guitar and tells the story of how he and Chic co-founder Bernard Edwards, young and broke, sneaked into a recording studio at night to record what became the band's first hit, Everybody Dance.
Nile also speaks candidly about his troubled childhood and how music became both his companion and saviour. With unprecedented access to Nile and his collaborators, in the first episode, the iconic DJ and producer Mark Ronson and Duran Duran's own Nick Rhodes describe Nile's use of complex chord patterns and his unique guitar-playing style. While Kathy Sledge of Sister Sledge tells the joyous and exacting way Nile worked with them to produce their internationally successful album We Are Family and the hit single, He's The Greatest Dancer.
Classic Coronation Street, ITV3, from 2.40pm
The last two episodes of the week as ITV3 give viewers another chance to see episodes of classic Corrie from 1986. This week we've already seen Alan Bradley arrive on the street and try to begin building bridges with his estranged daughter Jenny.
Ken and Susan fell out over Mike, but when Mike told Susan about his affair with Deirdre she was horrified. On Tuesday, Worthington asked Rita to act as a mediator between Alan and Jenny. Mike informed Deirdre that Susan is living with him and they are going to stay together, but when Ken found out he rushed over to the factor and gave Baldwin a right hook.
Kevin met Sally for the first time, by drowning her in a puddle while Audrey tried to persuade Alf to buy an expensive detached house, but he was having none of it. In Thursday's episodes, Mike proposed to Susan. After discovering Sam won the pools years ago, Phyllis learned that he spent his fortune on property. To his confusion, she made a big fuss of him and invited him to be her guest at her birthday party. Percy told Sam that Phyllis is using him in a jealous battle. Sam accused Phyllis of playing with his emotions and walked out of the party.
In today's double bill Audrey is horrified to discover Alf has bought a house on the street. She is even more shocked when he tells her it is time she got a job and that she can use the front of the house as a hair salon. Hilda continues to disapprove of Kevin dating Sally. Ken tells Susan he will not be attending her wedding.
The Last Leg, Channel 4, 10pm
The award-winning series is back live to Friday nights for a 12th series with its unique brand of irreverent satire and sharp topical comedy.
The live, joyous, topical comedy extravaganza hosted by Adam Hills, Alex Brooker and Josh Widdicombe examines the biggest and most entertaining news stories and rounds up the main talking points of the week.
In each show, they are joined by a live audience and guests from the worlds of comedy, entertainment and politics to help dissect the week's events. In the second show Victoria Coren Mitchell and Robert Webb join the team.
Britain by Bike, Channel 5, 8pm
Britain By Bike with Larry & George Lamb sees the channel embark on a Travelogue series with father-and-son duo Larry and George Lamb, exploring Britain's national parks from the saddle.
They start their visit to the Scottish Highlands with a speedboat tour of Loch Lomond, and cycle through the Trossachs National Park.
A Celebrity Taste of Italy, Channel 5, 9pm
Travelogue and cookery series.
Five famous faces experience and explore Tuscany. The gang visit the walled city of San Gimignano and its historic medieval towers.
Meanwhile Judith and Rula become star attractions in Siena as tourists queue up for selfies.

The Death and Life of Marsha P. Johnson, Netflix, from today
David France's The Death and Life of Marsha P. Johnson, is a deeply compelling look at the murder of a transgender legend, known as "the Rosa Parks of the LGBT movement."
The powerful, haunting film is France's follow-up to his Academy Award® nominated How to Survive a Plague. The Death and Life of Marsha P. Johnson is presented by Public Square Films.
Rita and Alan begin a friendship in Classic Coronation Street, ITV3