One to Watch: Gone To Pot American Road Trip, tonight on ITV.

"ITV prides itself on tackling issues that get the great British public talking. This group of well-loved personalities will each have a very personal reason for undertaking this journey – it's sure to be a trip they will never forget."- Kate Teckman, Commissioning Editor, ITV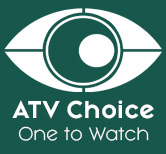 This evening five famous faces embark on a road trip like no other when they board a magical mystery bus in the US, to explore the legalisation of marijuana.  Birds of a Feather actress Linda Robson, ex EastEnders actress Pam St Clement, actor Christopher Biggins, retired footballer and TV presenter John Fashanu and darts supremo Bobby George explore the use of marijuana for both medical and recreational purposes stateside where it is legal and meet people who have experienced both the benefits and the downsides.
In the first episode viewers will discover how each of the celebs have their own reasons for exploring the issue; Pam has polymyalgia rheumatica and has had a knee replacement, Linda is going through the menopause and gets hot flushes and mood swings, Fash is developing arthritis in his knee, Biggins has pain in his hip and back and Bobby broke his back, has had a new hip and knee, has had arthritis in his right hand and has had three toes cut off.
The five begin their three-week voyage of discovery in San Francisco where the city is celebrating the 50th anniversary of the Summer of Love.  After a consultation over Skype with a doctor during which they list their health concerns, they are each given a medical certificate, which allows them to legally buy marijuana at a special dispensary.
Back on board their psychedelic bus, driver Chris leads the tour and takes the group to Harbourside, the largest medical marijuana dispensary in the world, later travelling 100 miles from San Francisco to Atwater they check into a typical American Motel.  Linda, a one time Crossroads Motel actress, finds the place creepy while Bobby, Biggins and Pam take the marijuana medicines they bought earlier and hope for a good night.
The episode also sees  the group head out to meet the 'Sisters of the Valley', a group of women living a lifestyle based on the spiritual beliefs of a thirteenth century order called 'The Begins' and a journey down Route 101 leads them to Surfer's Paradise in Santa Cruz, where they meet a marijuana master chef in the form of 94-year-old Nonna Marijuana.
Gone To Pot American Road Trip, tonight at 9pm on ITV, STV and UTV.