ATV Today Editor Doug Lambert picks his telly highlights for November 22nd 2017.

Bounty Hunters, Sky One, 10pm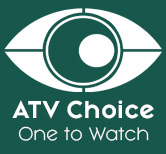 In the fifth edition of the series the gang are backed into a corner by Angel leaving them no choice but to get into the Shermans' super-secure mansion and steal the statues back. If they do that, they can cover their debts and Nina and her family can start afresh.
But it's not going to be an easy operation. Barnaby – played by Jack Whitehall – will need to pose as a masseuse in order to infiltrate the Sherman pad and he and Nina – actress Rosie Perez – will have to find a clever way into the twins' high-tech vault.
It's a plan fraught with dangers and it's made worse by the fact Barnaby and his dad – actor Robert Lyndsay – will need to work as a team. Because after everything that's happened, Barnaby couldn't think less of his dad right now.

Violent Men Behind Bars, Channel 4, 9pm
The second half of the ground-breaking two-part documentary series looking at what it's like to serve a long-term jail sentence in Britain.
Filmed over a year, with unprecedented and extensive access, this episode follows men serving long sentences for crimes of violence, from the moment they are sentenced through the system as they face up to years behind bars. The programme reveals the day-to-day reality for some of the 500 men in HMP Shotts, Scotland's only prison exclusively for long-term offenders, who combined are serving well over 4000 years in custody. It explores how they live together and how the jail manages and contains so many violent men.
---
Gino's Italian Coastal Escape, ITV, UTV and STV, 8pm
Celebrity chef Gino D'Acampo travels back to his home country to explore the fantastic ingredients on offer along Italy's beautiful coastline. In this episode, Gino travels to the ancient island of Elba. Gino meets an octogenarian who is known as 'the bee whisperer', who creates award-winning honey. The chef's experiences on the island inspire this week's creations – a honey chicken dish and an risotto.
---
Big Family Values: More Kids Than Cash, Channel 5, 9pm
Documentary series looking at how big families make ends meet. Britain has the biggest families in Europe, and those cash-strapped families are feeling the pinch more than anyone in these times of cuts and cutbacks. In Britain, on average it costs a quarter of a million pounds to bring up a child. So for a super-sized family it can be a super-sized struggle.
In this the last episode of the series a Derbyshire family of twelve are deciding whether or not to have another baby. After dad was made redundant, a Southampton clan with eight kids are struggling financially. And a family of nine from Cumbria hope to profit from staging a music festival.
---
Godless, series one, from today, Netflix
Notorious criminal Frank Griffin (Jeff Daniels) and his gang of outlaws are on a mission of revenge against Roy Goode (Jack O'Connell), a son-like protégé who betrayed the brotherhood. While on the run, Roy seeks refuge with hardened widower Alice Fletcher (Michelle Dockery), an outcast herself, in a worn-down, isolated mining town of La Belle, NM; governed mainly by women. When word reaches La Belle that Griffin is headed their way, the town bands together to defend against the murderous gang in a lawless western frontier.
Rosie Perez and Jack Whitehall star in Sky One's Bounty Hunters