ATV Today Editor Shaun Linden takes a look at some of the best on the box for this forthcoming week, 25th November to 1st December 2017.

Strictly Come Dancing, Saturday, 6.50pm, BBC One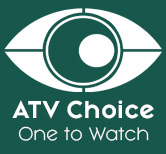 Following last weekend's show from the sensational Blackpool Tower Ballroom, Strictly Come Dancing returns home to Elstree as the seven remaining couples take to the dancefloor.
Tess Daly and Claudia Winkleman present as the battle for the Glitter Ball trophy really heats up, and the pressure intensifies this week as the couples will have to dance twice.
The remaining couples dance to impress the ballroom bigwigs Shirley Ballas, Darcey Bussell, Bruno Tonioli and Craig Revel Horwood. This Saturday, after performing their individual routines, all seven couples will dance a Paso Doble at the same time in the Pasodoblathon. Taking part in this challenge is a regular feature at this stage of the competition and our couples will be eager to impress the judges for those valuable extra points.
The leader board could be turned upside down at this crucial stage of the competition. Once the couples have performed their routine and taken part in the challenge, the voting lines will open and it will be down to the public to decide which two couples must face each other and the judges, to dance for their survival in Sunday's results show.
Robot Wars, Sunday, 8pm, BBC Two
In the penultimate episode of the series, Expulsion, Coyote, Thor, Magnetar, Hobgoblin and Push to Exit all fight for a place in the Robot Wars Grand Final. Georgina and her classmates from Expulsion hope to win, despite their youthful inexperience.
Magnetar and self-taught engineer Ellis are looking to prove the doubters wrong by finally building a reliable machine, and Crufts fan Shane, with his robot Push To Exit, hopes to be best in show. Dara Ó Briain and Angela Scanlon present the action, and as always the battles are overseen by the judges Professor Noel Sharkey, Professor Sethu Vijayakumar and Dr Lucy Rogers, from the Robot Wars arena in Glasgow, with commentary by the legendary Jonathan Pearce.
Nigella: At My Table, Monday, 8.30pm, BBC Two
Nigella Lawson continues to share her cookery ideas with beeb viewers in this the fifth edition of the six part series. On Monday viewers can drool over Nigella's savoury take on French toast. It is an ideal choice for weekend brunch or a comforting and quick supper, the beeb note.
With friends to entertain, Nigella rustles up an informal Mediterranean dish for dinner – juicy spiced lamb kofta with garlic sauce. For pudding her guests are treated to a delicately tasting rose and pepper pavlova with strawberries, inspired by her grandfather's penchant for strawberries with a grinding of pepper. There's also an aromatic golden egg curry and a delicious white chocolate cheesecake.
Nigella Lawson is giving viewers more treats over on BBC Two this Monday, November 26th.

---

The X Factor, Saturday, 7.30pm, ITV, STV and UTV
The 14th series of the ITV search for a singer show continues this weekend as the nerve-racking live shows continue. After weeks of gruelling auditions and surprise challenges for those taking part, the contest has now moved onto the semi-finals.
High drama and top talent remain the order of the day as this year's batch of hopeful singers and groups vie for that all-important and highly coveted recording contract. Music and talent show mogul Simon Cowell leads the judging panel, alongside music industry experts and seasoned judges Louis Walsh, Sharon Osbourne and Nicole Scherzinger.
Presenter and TV favourite Dermot O'Leary, who offers his own unique take on all the X Factor action, doles out friendly support for the hopeful contestants and deals with the formidable four on the judging panel as only he knows how. Each of the acts – Louis's boys, Sharon's girls, Nicole's overs and Simon's groups – will need to give their best performances in order to survive another week in the competition.
 How To Spend It Well At Christmas, Tuesday, 8pm, ITV, STV and UTV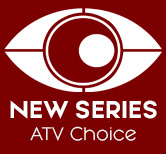 This Morning host Phillp Schofield hosts the first of a three-part consumer series that aims to help viewers navigate through their Christmas shopping dilemmas.
Phillip welcomes celebrity guests, experts and members of the public to help him test the latest must-have gifts.  In the first show  Jonathan Ross investigates this year's festive craze – the unicorn – as well as examining the revival of some nostalgic Christmas toys.
Stacey Solomon and her sons join other families to test some board games designed to entertain everyone on Christmas Day. Journalist and 'toyologist' Peter Jenkinson gives his predictions for this year's best-selling Christmas toys, and gives his top tips for getting your hands on them. Love Island's Chris and Kem try out some of the most popular scooters –with 2,500 versions on the market, which one will come out on top?
Additionally, the latest high tech toys are put to the test by six sets of twins to determine if their extra interactivity is worth the money. Phillip also road tests some of the more unusual toys on offer this year to determine if they make truly fabulous presents, or just faddy gifts that will not last beyond the cold turkey trimmings. This week it's the turn of 'Cozmo the Robot', 'Bubblelick' and 'Soundmoo.
Ghosted, Monday, 9.30pm, ITV2
Supernatural comedy which follows the adventures of cynical ex-cop Leroy – played by Craig Robinson – and a genius professor turned book shop worker Max – actor Adam Scott.
The pair have been recruited by a secretive government agency, the Bureau Underground, to track down all things paranormal. In the episode titled The Machine, Max and Leroy investigate a bizarre incident at an elite country club. They take Annie along with them, as she frequented many country clubs in her youth. While at the club, Max and Leroy get a little too invested in their covers and find themselves at odds with each other.

Phillip Schofield has some Christmas ideas for ITV viewers on Tuesday, November 28th.


Wallis: The Queen That Never Was, Wednesday, 9pm, Channel 5
In what the network describe as a 'lavish feature-length scripted drama-documentary' Channel 5 take a fresh look at the life of the woman who was blamed for one of the biggest royal scandals of the 20th century.
Starring Georgina Rich as Wallis Simpson, the programme looks into the world of a woman who was not only the victim of the obsessed Edward VIII, but also the violence of her first husband.
Wallice became one of the best known women of the last century; the twice divorced American who Edward VIII gave up the throne for in order to marry.
Coastal Railways with Julie Walters, Sunday, 8pm, Channel 4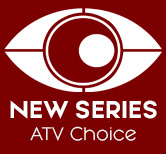 Julie Walters, one of the country's best-loved actors, travels the most beautiful and interesting stretches of coastal railway routes in the UK. In this new series, Julie takes a magical mystery tour through dramatic landscapes while uncovering surprising historical secrets.
From pristine Scottish shores to Cornish fishing villages, this is a journey of discovery – of how our coastal railway routes helped shape us as a nation and the stories of the people who brought them to life.
In the first episode, Julie rides the West Highland Railway in Scotland, on board the famous Jacobite steam train, memorable for its starring role in the Harry Potter films. She gets some practical training in blowing up railway lines at Arisaig House, home to the Special Operations Executive from the Second World War. There's also herring gutting in Mallaig; a traditional Scottish storyteller on Skye; and cattle wrangling at Duirinish.
The History of Comedy, Thursday, 9pm, Sky Arts
From the earliest days of the court jester, comedians have been joking about politics and political leaders. Today is no different, as many comedians can't resist finding the humour in the subject.
The final episode of the series the documentary examines the many different ways that comedy has lampooned – and influenced – politics over the years and pays tribute to the best political cartoons, impressions and sketches that were incredibly funny, and perhaps even changed a few minds.
Three Days to Live: Kelsey Smith, Thursday, 9pm, Pick TV
Pick's new and exclusive true-crime series continues with the shocking and seemingly unexplainable case of an 18-year-old girl who goes missing in broad daylight. When popular high school teen Kelsey Smith disappears while shopping, the cops swing into fast action.
This is no ordinary missing persons case – Kelsey Smith's father is a police officer and he knows something is seriously wrong. When they find her car, they believe she might be hurt – or worse – in the boot. She's not there… but her purse is.
Now statistics say the cops have just three days to work out what has happened to Kelsey before her chances of being found safely drop ominously.
Julie Walters heads coastal bound with Channel 4 on Sunday November 26th.