Doug Lambert, ATV Today Editor picks his telly highlights for Wednesday November 29th.

MOBO Awards, Channel 5, 11pm
The 2017 MOBO arrive on Channel 5 tonight, which has become the official host broadcaster for the first time.
Celebrating the best in urban music, will broadcast on Channel 5 on Wednesday 29 November 2017. The 22nd annual MOBO Awards will take place at First Direct Arena in Leeds, promising an electrifying evening of live performances and appearances from top artists and entertainers.
Announced performers include Billboard's #1 US star Cardi B, South London hip hop titans Krept & Konan, hotly tipped rising rap star Stefflon Don, and hip hop/R&B newcomer Yungen and Yxng Bane.
Playing a significant role in British culture for over two decades, the MOBO Awards has been instrumental in the careers of UK artists such as Tinie Tempah, Craig David, Stormzy, Emeli Sandé, Krept & Konan and countless others.

Landscape Artist of the Year 2017, Sky Arts, 8pm
Hosts Frank Skinner and Joan Bakewell welcome the semi-finalists to the Hop Shop at Castle Farm in Kent, a family run lavender farm that boasts 90 acres of purple flowering fields across the stunning sweeping countryside.
It's a dramatic scene and the artists will have to produce their best work as, at the end of the day, judges Tai Shan Schierenberg, Kathleen Soriano and Kate Bryan will choose just three to progress to next week's final.
---
The Channel: The World's Busiest Waterway, Channel 4, 9pm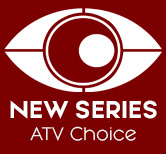 The English Channel is the world's busiest waterway: 400 ships pass through the 21-mile-wide Dover Strait every day. It defines our border with Europe, but has brought us closer to it: the free flow of goods and people has transformed our economy and our lives. But as our relationship with the continent changes, these are uncertain times for the people who live and work these waters.
Tonight, in this first episode, of four, the documentary captures the Channel's rush hour: two weeks in summer when freight lorries share the ferries with 250,000 holidaymakers. Ferry captain Mark is trying to steer his 35,000-tonne ship, the Delft Seaways, across the world's busiest sea lanes, while dealing with drunken passengers. Then high winds blow the ship into the pier at Dover. Sea pilot Tony must steer the world's longest container ship, the MOL Trust, as it carries half a billion pounds' worth of goods through the Channel's sandbanks and shallows. And cross-Channel swimmer Naomi attempts to navigate her way across this maritime motorway in unforgiving conditions.
---
Gino's Italian Coastal Escape, ITV, UTV and STV, 8pm
Tonight, Gino is in Italy's 'food basket', Salerno – the home of water buffalo mozzarella. Before Gino can sample this worldclass cheese, he has to get his hands dirty by massaging the majestic buffalo.
He also takes a trip to the ancient ruins in Paestum and learns how to make handmade fusilli pasta the traditional way, up in the beautiful mountains that overlook the sea.
---
Bounty Hunters, Sky One, 10pm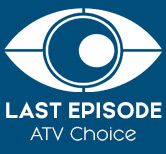 It's the final in the series of Bounty Hunters, but if you missed the news Sky has commissioned a second series of the comedy to air next year – great news for Jack Whitehall fans. Tonight we see how Barnaby's now in way too deep.
Still reeling from how things panned out at the Shermans' mansion, he and his sister Leah now have to fly to Mexico to convince everyone that the statues are worth big bucks. Meanwhile, Nina has been kidnapped by the cartel and suddenly finds herself along for the ride, too. She's about to be thrown by a familiar face in Mexico, while Nina and Barnaby are in danger of falling apart just when they need to be together most.
Can Barnaby pull off the deal? Will Nina escape Angel? And could Leah be up to something no one knows about? It's make or break time for Barnaby, Nina and Leah as Jack Whitehall's comedy thriller comes to its conclusion.