ATV Today Editor Doug Lambert picks his telly choices for Tuesday November 28th 2017.

Motherland, BBC Two, 10pm
In this the forth outing of the six part series we discover that while Paul's away he has the perfect solution to help out Julia and he sends his parents over to assist. Luckily Kevin has a huge fondness for the elderly and assists Julia in her in-law wrangling. Meanwhile, Amanda is having a clearout and reluctantly gives Liz her old coat, which seems to have an effect on our Liz.
'Motherland isn't the public face of motherhood, it's unromanticised parenting: competition, cafes full of kids, and lunch delivered in dog poo bags' the beeb note in a wry and poetic statement.

Holby City, BBC One (Excluding BBC One Scotland), 8pm
Matteo is determined to be a part of their child's life, but Nina isn't convinced he's ready – can they find their way back to one another, or will this prove one rift too many? Also tonight emotions are running high for Jac when Fletch confronts her about a patient's care; however still in denial, Jac's reels when events take a perilous turn. Now that Ric is being prosecuted, it's time to draw a line in the sand – Donna must decide where her loyalties lie once and for all.
In Scotland viewers can enjoy River City at 8pm – more details in Pick of the Plots. Holby City can be seen after the BBC Ten O'Clock News on BBC One Scotland.
---
Jo Brand's Cats and Kittens, Channel 5, 9pm
If Paul O'Grady and ITV can love the doggies, there's no reason why Jo Brand can't celebrate plenty of pussy cat. In this Channel 5 documentary series cameras follow the RSPCA inspectors, vets and volunteers who work tirelessly to save the nation's cats and kittens from harm. This week a cat has fallen from a kitchen bench awkwardly, landing on a youngsters toy and broken its back left leg. The vets work to get Brody the feline back to full foot and leg health.
Also in tonight edition a mother and her three kittens have been living feral under a trailer, the RSPCA attempt to capture the family, but will the cunning capture devices be no match for smart mum? And Jo meets a woman who lives with over 50 cats.
---
How to Spend it Well at Christmas, ITV, STV and UTV, 8pm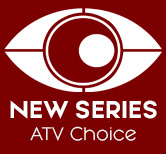 This Morning host Phillp Schofield hosts the first of a three-part consumer series that aims to help viewers navigate through their Christmas shopping dilemmas.
Phillip welcomes celebrity guests, experts and members of the public to help him test the latest must-have gifts.  In the first show  Jonathan Ross investigates this year's festive craze – the unicorn – as well as examining the revival of some nostalgic Christmas toys. Stacey Solomon and her sons join other families to test some board games designed to entertain everyone on Christmas Day.
Journalist and 'toyologist' Peter Jenkinson gives his predictions for this year's best-selling Christmas toys, and gives his top tips for getting your hands on them. Love Island's Chris and Kem try out some of the most popular scooters –with 2,500 versions on the market, which one will come out on top?
---
Scrambled! Record Breakers, CITV, 5pm
Oh how we loved Roy Castle, over on the beeb, with his original Record Breakers series which ran for years and years. Well now CITV are going to try for some record breaking themselves with a special edtion of Scrambled! Yes the show steps out of its weekend slot and the studio for this one off televisual event.
Presenters Arielle Free, Luke Franks, London Hughes and Sam Homewood head to a school to try and break some world records. With the help of some special Scrambled! fans they attempt to break as many records as possible – including the most leapfrogs in one minute, the most limbos in three minutes and the most tennis balls caught in a basket on the back in one minute.
Jo Brand is back on the trail of cats in need, tonight at 9pm on Channel 5