Doug Lambert, ATV Today Editor, picks his telly highlights for the first of the month, December 1st.

Classic Coronation Street, ITV3, 2.40pm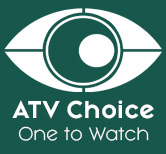 The double-bill daily of Classic Corrie continues this afternoon as we head back to November 1986 and Weatherfield is, despite being winter, a warmer place than 2017. The comedy, drama and every day lives of characters such as Rita Fairclough, Alan Bradley, Bet Lynch, Betty Turpin and Alec Gilroy have proved a hit with viewers over the past few weeks, in fact we've just past the 100th repeat episode screening which is worth celebrating.
This week can Bet lure Alec into providing her with the talent she needs to draw in punters to the refurbished – but under performing Rovers Return? Will Mavis Riley get tough with old flame Derek Wilton over his stationary delivery and can Curly Watts salvage his business relationship with Terry Duckworth? Elsewhere Gail and Brian Tilsley have both realised they will have no reunion after her one-night-stand, but will she be able to let go and sign the divorce papers? Brian's threat to stop paying the rent on the council house has failed to move her, what else possibly could? Hilda Ogden and Kevin Webster have begun to realise his new wife Sally is not one for being the stay-at-home housewife type.


The Good Doctor: Not Fake, 9pm, Sky Living
Shaun and Clare work together to devise an experimental procedure that could save the leg and life of a patient this week in the engrossing medical drama, but with the patient's bride-to-be and parents not seeing eye to eye, they may not be able to help in time.
Elsewhere, Jared struggles to connect emotionally with a patient, as some scars run too deep.
---
Jamie and Jimmy's Friday Night Feast, Channel 4, 8pm
Jamie Oliver and Jimmy Doherty are joined by Joanna Lumley in their cafe at the end of Southend Pier. This time the menu's exclusively vegetarian, as Joanna cooks the King of Malaysia's favourite dish, bringing back to life the tastes and smells of her childhood. Jamie prepares a spectacular M'hanncha – a spiral of filo pastry stuffed with pearl barley and butternut squash.
The boys take to the road to champion British fava beans – which could help both our farmers and our diet. And Jimmy gets green fingered, creating a vertical veg patch for a 10th-floor city balcony – proving you can grow your own veg no matter where you live.
---
The World's Greatest Bridges, Channel 5, 8pm
Rob Bell concludes his fascinating second series about the history and construction of the world's iconic bridges with a look at the British bridge that fundamentally changed the way modern suspension bridges are built. Opened in 1966, the mile-long Severn Bridge was the first road bridge to connect England and South Wales by spanning the vast Severn estuary, one of the most dangerous waterways in Britain.
An ill-fated 19th-century railway crossing had previously existed over the Severn, but it was demolished in the late 1960s after a number of fatal accidents. Remnants of it can still be seen, although it is almost forgotten. Rob reveals the failures in engineering that led to the literal downfall of that earlier bridge—and the advances that now enable suspension bridges to safely cross vast expanses of water.
Designs for the new bridge were tested in wind tunnels, but after one model was destroyed, bridge designer Dr Bill Brown took a radically new approach. He developed an aerodynamic box girder deck that completely revolutionised bridge design. He not only gave the Severn Bridge its distinctive, graceful shape, he also made it strong enough to withstand 100mph winds.
---
Dark, Netflix, from today
Dark, a family saga with a supernatural twist, is set in a German town in present day where the disappearance of two young children exposes the double lives and fractured relationships among four families.
In ten, hour-long episodes, the story takes on a supernatural twist that ties back to the same town in 1986.

Bet Lynch is trying to get some talent out of Alec Gilroy in Coronation Street, ITV3 this afternoon