As a new week begins ATV Today Editor Doug Lambert picks his telly highlights for December 4th.

Roger Moore: Bond Season, ITV4, begins this week, 9pm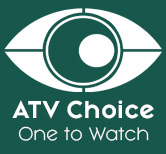 ITV4 pay tribute to the late Sir Roger Moore by airing a selection of his 007 films which saw Moore in the title role of James Bond. In Live and Let Die, after three MI6 agents are murdered, Bond heads to New Orleans to track down the killer. As he investigates, he discovers a link between a drugs baron and the dictator of a small Caribbean island. In The Man with the Golden Gun, Bond discovers that international assassin Scaramanga is plotting to kill him. On the orders of M, Bond heads to Beirut to attempt to discover why he is on Scaramanga's kill list.
In The Spy Who Loved Me, Bond teams up with a beautiful Russian spy in order to track down a missing nuclear submarine. Their mission leads them to powerful businessman Stromberg, who lives under the sea in his own specially designed Atlantis. The duo's attempts to get to Stromberg are thwarted by his henchman Jaws. In Moonraker, Bond tries to find out what has happened to a missing space shuttle. His quest to find the culprit brings him back into contact with Jaws.
Finally this week, in For Your Eyes Only, Bond is given the task of retrieving a piece of spy equipment which is lying at the bottom on the sea in a sunken ship. However, Bond is not the only one looking for it. Bond ends up in a race with the Russian government as they both hunt for the machine.

Curb Your Enthusiasm: Fatwa!, 10pm, Sky Atlantic
Sky Atlantic come to the end of another ten-episode run of Larry David's faux-pas and missteps life in Curb Your Enthusiasm. As this the ninth series draws to a close will Larry's fatwa still be in effect? Or will he be able to talk his way out of this situation, and not into an even worse one, for the first time in his life?
The HBO classic first hit our screens in 2000, and seventeen years later – and nearl 100 episodes produced – the viewers are still enjoying the escapades of Larry David in the form of an extreme fictionalised version of himself. Like the real-life David, the character is well known in the entertainment industry as the co-creator and main co-writer of the highly successful sitcom Seinfeld.
---
JFK Jr: The Crash That Killed a Kennedy, 11.05pm, Channel 5
On 16 July 1999, John F Kennedy Jr died when the Piper Saratoga light aircraft he was piloting crashed into the Atlantic Ocean off the coast of Martha's Vineyard, Massachusetts, in hazy conditions. His wife, Carolyn Bessette-Kennedy, and sister-in-law, Lauren Bessette, were on board and were also killed. The National Transportation Safety Board concluded that the crash was caused by spatial disorientation resulting in pilot error.
In this programme, expertly crafted dramatic re-enactments take the viewer into the very heart of the action while key witness interviews, accident reports, news footage, and state-of-the-art CGI create a blow-by-blow account of events as they unfold.

---
The Hairy Bikers: Home for Christmas, BBC One, 3.45pm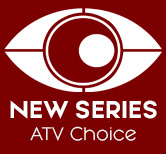 The Hairy Bikers create mouthwatering festive dishes and get into the spirit of the season with some of the nation's favourite celebrities. Being home for Christmas is a wonderful time to celebrate with friends, family and food.
Whether on the Big Day itself, leftover inspiration for those in-between days or in the New Year, when viewers still want to indulge and keep the party going, Si and Dave have the perfect solution for every occasion.It's time to switch on the Christmas lights, light the fire, nestle down and join the Hairy Bikers Home for Christmas.
Today's special guest is the Reverend Kate Bottley, who gets to sample the Hairy Bikers' perfect meals for the Big Day.Si and Dave cook up a cherry and bourbon glazed gammon, rolled and stuffed turkey breast and legs, plus a magnificent Christmas croquembouche – a fabulous centerpiece dessert – as they get to know how Kate spends her Christmas. Alongside the recipes and fun there are also fantastic ideas for homemade edible Christmas presents.
---
Lost and Found, Channel 4, 3pm
Lucy Alexander and Simon O'Brien team up with Dogs Trust to rehome rescued dogs and follow owners as they try to track down their missing pooches, with help from search organisation DogLost.
In this episode Dotty is unchipped and dumped. She survived her ordeal on the streets but how will she cope in kennels? Westie Jasper doesn't like people or dogs. Will he find a new owner who can cope with this aloof pooch? And after rescuing her while on holiday in Mauritius, a couple frantically try to find Bella.

ITV4 celebrate the work of Roger Moore with a special week of his James Bond movies.