The first run of Telly Today for the new year as ATV Today Editor Doug Lambert picks his telly highlights for the week starting January 15th.

One to Watch: Silent Witness, BBC One, 9pm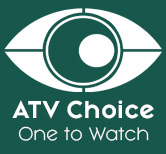 Nikki (Emilia Fox) and Jack (David Caves) deal with their feelings post Mexico in very different ways. Jack is boxing with his sparring partner, DCI Naomi Silva (Kiza Deen, pictured) when he is called to a crime scene.
While Nikki is busy examining the body of a young woman Karen Sawyers (Belinda McGinley), Jack is surprised to find the SIO on the case is Naomi Silva. 
The first prime suspect, Karen's husband Pete (Jamie Michie), is found covered in blood and clearly suffering. The forensic evidence leads the team to a cosmetic clinic, where a pregnant Karen had been receiving various treatments seemingly free of charge. Nikki and Silva soon become frustrated when Simon Laing (Nitin Ganatra), the CEO of Hamilton Ashe hospital, blocks their access to Karen's medical records. However, when a second body is found and all evidence leads back to Hamilton Ashe, Laing is forced to help the team.
Meanwhile, when Thomas's (Richard Lintern) daughter Rosie (Julia Haworth) unexpectedly turns up at the Lyell, Thomas has to deal with a more complex role… being a father.

Next of Kin, 9pm, ITV, UTV and STV
Mona makes her way to Lahore, but things run far from smoothly in her quest for the truth as the drama starring Archie Panjabi and Jack Davenport continues.
After managing to make contact with Danny, Mona heads to Lahore, where she has to identify Kareem's body. Her trip offers her the chance to talk to Danny, but also sends her on a dark path into a very dangerous world in a remote part of the city.
---
The South Bank Show: Originals, 11pm, Sky Arts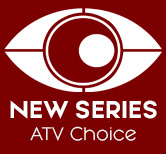 Melvyn Bragg opens the vast archives of the LWT produced era of The South Bank Show for a new 30-programme series that features comments by contemporary artists and critics, and recollections from Melvyn himself about the encounters he has had over the years.
This new series looks back on classic episodes featuring Damien Hirst, Liza Minnelli, Gore Vidal, Michael Douglas and Germaine Greer. It begins with a reflective look at episodes featuring Eric Clapton and the late Iraqi-British architect Zaha Hadid.
Eric Clapton first appeared on The South Bank Show in 1987 and then again exactly 20 years later in 2007, in which he joyfully looked back on his remarkable career and far-reaching musical influences. Zaha Hadid also appeared on the show in 2007. Her ground-breaking architectural designs won her countless awards throughout her life including the Pritzker Architecture Prize and the prestigious Stirling Prize, and her episode of The South Bank Show caught her at a fascinating time while she was working on the stunning and innovative Bridge Pavilion of Zaragoza.
---
Knight Rider, 5Spike, 5pm
The second series of the cult 1980s classic action show continues this week on Channel 5's sister station Spike.
Airing daily, the show which made a name of David Hasselhoff as Michael Knight, sees the lead as a crime fighter ably assisted by KITT – an advanced self-aware, artificially intelligent car. In this evenings edition 'Knight in Shining Armour' renowned adventurer Charlie Granger is murdered within the Foundation Grounds.
Devon believes the killer is after treasure and that Charlie's estranged daughter Katherine is now in peril danger too. Michael and KITT are sent to her private school to protect her from whatever force of evil is after her assets.
---
Village of the Year, Channel 4, 3pm
In the first of a brand new series, Penelope Keith along with village judges – archaeologist Alex Langlands, garden designer Juliet Sargeant and craft expert Patrick Grant – weighs up four contenders vying for the title of 'Village of the Year'.
This week we are in the western zone made up of some stunning seaside and rural idylls.Penelope is by the seaside in Charmouth, Dorset. In Redbrook, in the Wye Valley Patrick bridges the divide between Wales and England. Juliet uncovers her inner Viking in Lydford, Devon, and Alex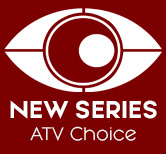 learns to thatch on the coast in Aberdaron, Wales. Which village will make it through to this week's semi-final and be in with a chance of winning £10,000?
Extreme Cake Makers, Channel 4, 5.30pm
It was such a hard task picking one Channel 4 highlight today when two great new series are starting so I thought why not indulge in two…. No commission is too big for an extreme cake maker, and for 26-year-old Molly Robbins the more challenging the better. In Lancashire, Molly has received a commission that will push her baking skills to new heights as she attempts to build a life-sized, edible cow cake for the Bakewell Festival – but will it be the best in show?
Elsewhere, wedding cake specialist Suzanne Thorpe hopes to impress grooms-to-be Jeffery and Thomas by individually hand sculpting over 200 sugar leaves for her stunning, succulent-themed showstopper. Also in this episode, former fashion designer Nastassja Lusengo creates a two-foot-wide edible art installation for a street art exhibition.

David Hasselhoff is back in classic episodes of Knight Rider on 5Spike.