ATV Today Editor Doug Lambert picks his telly highlights for Tuesday January 16th.

One to Watch: Diet Secrets and How to Lose Weight, Channel 5, 8pm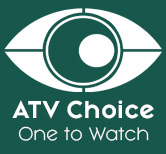 It's January so of course diets are on most people's minds, unless you're a gym god, and frankly I don't know any; so looking down at the ever increasing waistlines ATV Today we will be once more glued to Channel 5 screens tonight – and its not often we can say that!
In this the third of four episodes the programme explores the world of crash diets, setting out to dispel some of fad dieting's biggest myths. Presided over by a team of scientists, doctors and dieticians who pull no punches in their analysis of the diet of world, this show sheds a fascinating light on the promises and pitfalls of crash dieting.
They take a look at the short and long-term impact of crash dieting on the human body, explore why detox diets are not necessarily the healthiest option and reveal that for some dieting can save their lives. Also tonight a chastening cautionary tale demonstrates how obsession with slimming can break up a marriage.
For those z-list celebrity loves we also catch up with former TOWIE personality Frankie Essex when she takes on the 5:2 diet.

Portrait Artist of the Year, 8pm, Sky Arts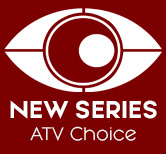 Frank Skinner and Joan Bakewell return to host a new series of Sky Arts' inspiring fine art competition that aims to uncover the country's next great portrait artist. In each regional heat, the artists get just four nailbiting hours to capture celebrity sitters before their handiwork falls under the scrutiny of the show's three judges: portrait artist Tai-Shan Schierenberg, independent curator and art historian Kathleen Soriano and Kate Bryan, head of collections for Soho House.
In episode one, Broadchurch and Doctor Who actor David Tennant, BAFTA award-winning actress Michaela Coel and singer-songwriter James Morrison strike a pose for the hopeful artists.
Talent, hard work, passion and nerves are laid bare as a career-changing £10,000 commission waits in store for the overall winner.
---
Katt Williams: Great America, live today on Netflix
Veteran comedian, actor, rapper and social activist Katt Williams takes on a hit list of topics in his debut in this Netflix Original Production.
From today titter-lovers can watch the stand-up comedy special, Katt Williams: Great America. The polarizing and over-the-top poster figure for hard truth and underground comedy reflects on the current political climate, racial tensions in America, and his disdain of roast beef.
As well as comedy Katt is also known for his work as an actor, rapper, singer, and voice over performer. He had a role as Money Mike in Friday After Next, had a stint on Wild 'n Out, portrayed Bobby Shaw in My Wife and Kids, provided the voice of A Pimp Named Slickback in The Boondocks, Seamus in Cats & Dogs: The Revenge of Kitty Galore, and portrayed Lord Have Mercy in Norbit. In 2008, he voiced himself in the video game Grand Theft Auto IV.
---
Britain's Favourite Dog, ITV, UTV and STV, 7.30pm
Well when you've got EastEnders to compete with on the 'other side' you have to pull out the big guns, and cute dogs is possibly a big gun for ITV, although unlikely to beat the beeb. Still this harmless bit of pooch love is worth a watch later online, on catch up or even at 7.30pm if you're not a soapy.

Ben Fogle and Sara Cox present a countdown show highlighting many of the nation's most-loved pooches and revealing a few secrets about man's best friend.
A look at the link between humans and our furry pals, featuring celebrity dog owners including Geri Horner, Holly Willoughby, Gok Wan, Gabby Logan and Prince Harry, who share stories about their pets, as well as revealing the nation's favourite pup.
---
Inside No9, BBC Two, 9pm
According to the Holmes & Rahe Stress Scale, the three most stressful experiences in life are the death of a spouse, divorce, and imprisonment.
Moving house is only 32nd on the list. But anything could happen in the last ten minutes. And the ten minutes before that, in fact. Not to mention the first 10 minutes.
The series continues tonight with a cast worth watching including Reece Shearsmith, Steve Pemberton and guest appearances from Emilia Fox and Monica Dolan.
---
Working Class White Men, Channel 4, 10pm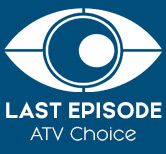 In Britain today many working class white men feel demonised, forgotten and angry. Professor Green explores what life is really like for these men, why many of them feel abandoned, and what the consequences are for Britain if we continue to look away.
In this episode, Professor Green explores how the identity crisis that he believes white working class men face affects their families. He first meets Gav on the day when he's released from prison, and follows his struggle to rebuild his relationship with his son after his latest spell inside.
Will family life be enough to keep Gav on the straight and narrow? Essex boxer Karl is unemployed, and, in the absence of positive role models in his own life, is determined to step up to the responsibility of his new stepfamily. And building site worker Jake has just been given a one-in-a-million opportunity to travel the world as a male model. But what impact will Jake's new life have on his family in Birmingham? With warmth and humanity, Professor Green explores the challenges of family and fatherhood in working-class life.

Professor Green tonight at 10pm on Channel 4.