ATV Today Editor Doug Lambert picks his telly highlights for Wednesday January 17th including highlights from Netflix, BBC One, E4 and Channel 5.

One to Watch: Girlfriends, ITV, STV and UTV at 9pm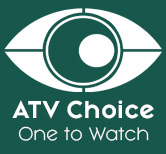 The drama continues which follows life-long friends Linda, Sue and Gail, as the years have flown by, their lives seem to have become more complicated than ever. When Linda's husband Micky vanishes from a cruise ship on their wedding anniversary Linda suddenly finds herself on her own for the first time in nearly 30 years. Widowed and out of her depth she turns to her old friends Gail and Sue for support, who each have their own problems to face…
In tonights episode a terrified Linda finds herself out of her depth as DI Donoghue questions her on suspicion of murdering her husband Micky. With their friend facing the possibility of life in prison, Gail and Sue desperately try to help her before it's too late.
But when they set out to expose the lies behind Carole's accusations, they're shocked to unearth the real truth and to discover there's more to Carole than first meets the eye. Gail is shaken when her grandson's drug addict mother shows up on her doorstep demanding to take her son.
With Tom back in prison, Gail has to handle the situation on her own and she fears the consequences of her decision. A call from her mother Edna's sheltered housing staff causes havoc for Gail and her plans to win back her ex-husband Dave end up in jeopardy.
When Sue's company car is towed, relations between Sue and John sour further as Sue makes an impromptu appearance at work. An outraged Andrew wants Sue to challenge his father at a formal employment tribunal, but will she go through with it?

Godzilla, from today on Netflix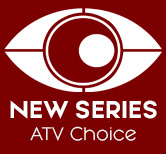 An original Japanese animation based on the Godzilla character premiers today on Netflix.
Described as the first-ever high quality animation of the iconic global monster. To bring to life Godzilla's latest adaptation, Toho has worked with leading Japanese anime studio Polygon Pictures with a screenplay from acclaimed anime writer Gen Urobuchi.
The original story, showcasing the terror caused by this an enormous, violent, prehistoric sea monster, awakened and empowered by nuclear radiation, was first seen in the 1954 same-titled movie as the current rebooted series.
---
Love It or List It, Channel 4, 8pm
Kirstie and Phil return to our screens in this the third episode of the latest series of Love It or List It.
The show that aims to reunite a divided Britain – one house at a time. In each episode we meet a family who have fallen out of love with their house. After listening to their problems and seeing how they use their home, Kirstie tries to convince them that doing up is best by totally transforming their house, whereas Phil reckons that selling up is the easier option.
Tonight they're helping the Clayton-Fisher family from Walthamstow. Sarah and her wife Pepper are struggling for space in their two-bed terrace. With plans to start a family currently on hold, Sarah thinks it's time to move on but Pepper is digging her heels in and wants to convert the loft.
Kirstie has serious reservations about whether this will work but she's willing to throw everything she's got to turn this halfway house into a proper family home. Meanwhile, Phil has lofty ambitions too as he sets out to find a house that's bigger, better and offers the perfect work commute.
---
GPs Behind Closed Doors, Channel 5, 8pm
Nightmare neighbours can seriously damage your health, as Channel 5 viewers once again learn this evening – however its not a new series of Nightmare Neighbours Next Door, it's the twenty-fifth episode in the series of GPs Behind Closed Doors!
Tonight GPs at Bristol's Horfield Health Centre deal with more complex cases that are psychological as well as physical. For many years Hayley has had to endure her neighbours every time she returns home, with residents subjecting her to a tirade of abuse and now she's beginning to feel the mental strain of it all. Struggling with anxiety and depression Dr Amanda Ramshaw hopes to be able to help her plight.
---
Miriam's Big American Adventure, BBC One, 9pm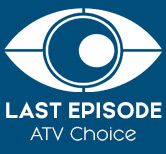 This final episode finds Miriam in the middle of cowboy country – rural Arkansas – hanging out with Wild West cattle farmers and western goods emporium owners. Seduced by the landscape, Miriam feels the stark divide between city and country folk and sees first hand why they feel Trump is their man.
Arkansas is also a state that has one of the highest concentrations of extreme race hate groups in the US, including in Harrison, once dubbed the most racist town in America. With the Klu Klux Klan headquarters nearby, Miriam meets town residents who are determined to clear Harrison's unfortunate reputation. But despite the majority of people she meets helping to reassure her, an encounter with a member of a local alt-right group leads Miriam to wonder just how united the United States is.
In neighbouring Texas she is buoyed by meeting the inspirational Zena Stephens, the state's first ever African American female Sheriff, who's breaking down prejudice and hate in the divided city of Beaumont. Miriam also stays with The Flanders – a devout Christian family with 12 children. After nearly two months and over 1,000 miles Miriam's final destination is New Orleans, where she finishes her Big American Adventure by meeting with the Caramel Curves – the city's outrageous all-female biker gang.
---
The Goldbergs, E4, 8.30pm
The latest series continues tonight with the fourth episode of the current run of episodes.
In this edition, entitled Revenge 'O The Nerds, Beverly decides to reinvent herself by going to night school so that she can quit her substitute teacher role and own her own business, but Murray dislikes change and tries to convince her to take a different path.
Meanwhile, Barry embarks on a makeover of his own, and Erica struggles to balance her academic studies with her social life in college and calls on Adam for assistance.

The drama continues in Girlfriends tonight at 9pm on ITV.