ATV Today Editor Doug Lambert picks his telly highlights for Thursday, January 18th.

One to Watch: Britannia, Sky Atlantic, 9pm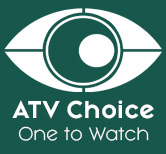 From Jez Butterworth, the visionary writer of blockbusters Spectre and Edge of Tomorrow and the multi-award-winning Jerusalem, Britannia is one of the most ambitious and epic Sky Original Productions to date.
In the first episode of nine, the plot follows a rebellious and unruly tale of families, faiths and a nation forever changed by the arrival of an Empire.
In 55BC, Julius Caesar attempted to invade Britannia, seeking to exploit the island's legendary tin deposits. What he found made him turn his armies around and return straight home. Nine decades later, the Romans,  led by General Aulus Plautius, return to Britannia's shores to finish what Caesar started.
He finds an island embedded in conflict, inhabited by warrior clans in a constant state of civil war, with sinister, mystical figures presiding over them. What follows is a journey into a nation's dark, unruly past.
Starring David Morrissey, Kelly Reilly, Zoë Wanamaker  and Mackenzie Crook, prepare for a trip that will take you all the way to the underworld and back.

Transformation Street, ITV, STV and UTV, 9pm
From firemen to soldiers, railway workers to writers, this series follows the extraordinary transformations of men and women from all over the UK, who believe they were born into the wrong body, as they approach and undergo the highs and lows of life-changing transgender surgery.
The three-part documentary series has been filmed over a 12-month period with unprecedented access to a private clinic on Wimpole Street in London. On this street, transformations become reality for people who share everything from waiting room laughs with fellow patients, receptionists and clinic staff, to the surgery itself and the impact their transition has on those closest to them.
In this the second episode of the run, Fifty-year-old Stephanie is having facial feminisation surgery at the Weymouth Street Hospital. Until 18 months ago, Stephy was a firefighter called Mark, but she has known she was female since childhood.
---
The Secret Life of Puppies, Channel 5, 7pm
What is the route to a puppy's heart? In this programme, many of the secrets of a puppy's emotional world are uncovered. Dogs have rich emotional lives, and to successfully raise a happy, self-confident dog, their needs must be taken into account.
A pup's environment increasingly affects their emotions. Newborn pups start with just a simple desire for their mother's milk, but as they grow, their emotions become more complex and can be influenced by learned association. Tiny pup Dexter the dalmatian cultivates his humancanine bond through early massage sessions, and his brother Digby learns to socialise with other adult dogs.
When dogs are separated from their littermates, it can be emotionally wrenching. It can be especially traumatic if their new homes already host other adult dogs. This episode uncovers what exactly is going through a puppy's head on their journey of emotions from learning to trust, to falling in love.
---
Death In Paradise, BBC One, 9pm
The tropical crime series continues as DI Jack Mooney and the team find themselves in the middle of a murder mystery when famous thriller author Frank O'Toole is found stabbed through the heart after taking an early morning swim in the ocean.
Having stayed at Frank's house the night of the murder, and Frank being discovered on the beach the next morning, suspicion soon falls upon Frank's wife, agent and research assistant Valerie. However, with eye witnesses confirming that Frank was swimming alone and all suspects claiming to be in bed, how could anyone have known where Frank was – and how did they get from the house to the sea without being detected?
Meanwhile, as the island prepares for Erzulie, the festival celebrating the Voodoo Goddess of love, Dwayne concentrates on finding a date. Will Dwayne finally meet his match when he sets his sights on Darlene? Elsewhere, Jack and Florence track down a lead on the murder case from oversees.
---
Derry Girls, Channel 4, 10pm
The six-part comedy from acclaimed writer Lisa McGee continues tonight with the third episode in the series. who mines her own experiences to create a candid, one-of-a-kind, family-centred comedy set against the spectre of The Troubles in Northern Ireland.
The girls have been up all night cramming for a big exam. Some (Michelle and Erin) haven't studied enough while Clare's over-studied, leaving herself completely sleep-deprived and slightly manic.
Everyone is convinced they're going to fail. So when a distinctly dubious opportunity presents itself to get out of the exam, they jump at the chance. Especially as it involves spending time with the very beautiful Father Peter (Peter Campion).
---
A House Through Time, BBC Two, 9pm
Historian David Olusoga follows the story of the house in Liverpool from 1891 to 1945, a turbulent 50-year period encompassing two World Wars and the Great Depression.
In this the third episode of the four-part series, he tracks the story of the Snewings, a large family of saddlers who live in the house for over four decades, and follows their business through challenging times – death in the family, cut-throat competition, the First World War and the age of the motorcar. On the Snewings' death, the Great Depression takes hold and Liverpool's inner city housing begins to decline.
David sees the house become a shabby lodging house rented out to low income tenants. Amongs the multiple residents who share the house at the start of the Second World War he discovers Jack Greenall – a docker keeping a secret from his employers – who works in one of the city's most dangerous environments during the height of the Liverpool Blitz.

Derry Girls continues to amuse tonight at 10pm on Channel 4.