The last Telly Today of the week sees ATV Today Editor Doug Lambert picks his best shows for Friday January 19th.

One to Watch: Lethal Weapon, ITV, STV, UTV, 9pm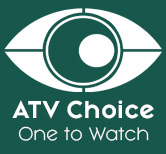 Lethal Weapon combines action and drama with friendship and humour as it follows classic cop duo Riggs (Clayne Crawford) and Murtaugh (Damon Wayans), who are working a crime-ridden beat in modern-day Los Angeles. Murtaugh has everything to live for, Riggs has nothing to lose, and in the series one finale, Murtaugh found out just how much Riggs was willing to sacrifice in pursuit of the drug cartel that he believes is responsible for his wife's death.
Series two finds the pair up to their same tricks, with Murtaugh attempting to steer clear of the demons that haunt his partner, while navigating some challenging times at home, alongside his wife, Trish (Keesha Sharp). And even though Murtaugh seeks support in Riggs, he realises their partnership is still a volatile roller coaster ride.
In tonight's episode, the second in the series, Riggs and Murtaugh respond to the death of a plastic surgeon, drawing them into a case involving an illegal drug ring run out of a wellness clinic. Things heat up when Palmer from the DEA and Riggs compete to solve the case first. Meanwhile, Trish and Murtaugh face the emotional challenges of sending their first son, RJ off to college.

Hits, Hype & Hustle: An Insider's Guide To The Music Business, BBC Four, 9pm
Everyone likes big hits, and tonight BBC Four look into how to make one. What does it take to spot a pop genius? To break a global act, to book a million-selling tour or reunite music legends to great acclaim – and huge profits? In this series, from the makers of the acclaimed Music Moguls: Masters Of Pop, three music industry insiders reveal how the business really works.
Having spent over 25 years in the business, super-agent Emma Banks has worked with some of the world's most famous artists, including Katy Perry, Kanye West and Red Hot Chili Peppers. She's seen first-hand the fine line between success and failure, following the careers of hundreds of acts – from geniuses who never quite made it to megastars who conquered the world.
The secret to success and stardom is an elusive formula of luck, timing and of course talent. But as Emma explores in this film, it's also about the team behind the talent – the record execs, label bosses and A&R gurus who find, develop and make a star. From Motown's musical finishing school to Damon Dash's dogged promotion of Jay Z, and from the missed potential of 60s group The Zombies to Blur, steering their career away from one-hit wonders towards chart domination, this film gives a behind-the-scenes insight into the peaks and pitfalls of turning new acts into chart success.
---
Delicious, Sky One, 9pm
The secret's out as series two of Sky One's hit drama concludes.
The families are in for a shock as Sam and Gina reveal the secret Adam has been hiding from them all. Feeling deeply betrayed, Sam makes plans to leave the Penrose sooner rather than later, while Teresa and Michael finally face up to how they feel about each other.
Left with her much-loved hotel all to herself, Gina looks to embrace her new future with James. But will life at the Penrose ever be the same without Sam?
---
Grace and Frankie, Netflix, from today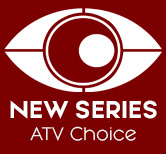 In Grace and Frankie, Jane Fonda ("Grace") and Lily Tomlin ("Frankie") star as two women whose lives are suddenly turned upside down when their husbands reveal they are gay and leave them for each other. Both sparring partners and partners-in-crime, they form an unlikely bond to face an uncertain future together and discover a new definition of "family," with laughter, tears and plenty of mood enhancers along the way.
Also launching today on Netflix is Drug Lords. Over the course of this first series Netflix will delve into the sordid histories and bloody reigns of some of the most notoriously driven, twisted, and sadistic drug lords the world has ever seen. From cartel leaders with global reach, like Colombia's Pablo Escobar and his Medellín empire's nearly 20-year stranglehold on the world's cocaine market, to homespun evil geniuses like Cornell Jones and his dubious invention of Washington, DC's "open-air" drug market.
The show will span the world to tell the tales of the king and queenpins who peddled death to the people and reaped enormous rewards. But what goes up, must come down: every hour will track our anti-heroes' Shakespearean trajectory as we watch them rise from rags-to-riches, and then descend into despair, prison or worse…death. 
And the movie The Open House. A teenager (Dylan Minnette) and his mother (Piercey Dalton) find themselves besieged by threatening forces when they move into a new house.
---
Pirates of the Caribbean: Salazar's Revenge, Sky Cinema, from today
As the weekend approaches we feel it's time for another healthy serving of swashbuckling high-seas adventures as Johnny Depp reprises his iconic role as Captain Jack Sparrow.
When undead pirate hunter Captain Salazar (Javier Bardem) escapes from the Devil's Triangle and goes on the warpath, Jack – who naturally has a sizeable target on his back – figures his only chance of survival lies in the legendary Trident of Poseidon.
To find it he'll have to forge an uneasy alliance with brilliant and beautiful young astronomer Carina Smyth (Kaya Scodelario), and headstrong Royal Navy sailor Henry Turner (Brenton Thwaites) – son of Will (Orlando Bloom) and Elizabeth (Keira Knightley).
---
Abraham Lincoln – Vampire Hunter, E4, 9pm
It's also a movie choice tonight over on E4 with Timur Bekmambetov's supernatural action-thriller offers an alternative history of the 16th President of the United States.
Benjamin Walker stars as Abraham Lincoln, who, as well as being arguably the USA's greatest leader – providing a platform for peace by winning the Civil War, abolishing slavery, and laying the foundations for the modern nation – also moonlighted as a slayer of the blood-feasting undead. The catalyst for Lincoln's covert vocation was the murder of his mother by the vampire Jack Barts (Marton Csokas). Lincoln has help in his mission of vengeance from Henry Sturgess (Dominic Cooper), who trains the future president in the arts of vampire-hunting.
But Barts is small fry: the real threat is posed by Adam (Rufus Sewell), the plantation-owning vamp who has created a population of Southern bloodsuckers who gain their sustenance from slaves. And when Lincoln espouses abolition it causes the bloody mayhem of the Civil War… Also starring Anthony Mackie and Mary Elizabeth Winstead.

Grace and Frankie returns for a fourth series today on Netflix.