ATV Today Editor Doug Lambert picks his telly highlights for Thursday, January 25th.

One to Watch: God's Own Country, Sky Store, from today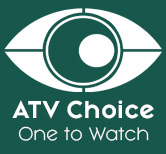 Francis Lee's acclaimed, rural Yorkshire-set debut stars the terrific, BIFA-winning Josh O'Connor as Johnny Saxby, a twentysomething farmer who reluctantly takes the reins of the family business when dad Martin (Ian Hart) suffers a stroke.
It's a responsibility that weighs heavy on his shoulders, toiling away in disaffected fashion under the judgemental eyes of both his ailing old man and stern, disapproving grandmother Deidre (Gemma Jones).
The rest of his time is spent binge drinking and pursuing angry, emotionless sex with men he barely knows, but a brighter future is glimpsed when Romanian farmhand Gheorghe (Alec Secareanu) arrives for lambing season.

The Cruise: Return to the Mediterranean, ITV, STV and UTV, 8.30pm
With unique access to one of the world's largest luxury cruise ships, the Royal Princess, this six-part series returns to follow life on board for the staff and passengers who live, work and play on the vessel as it navigates the Mediterranean.
The crew are winding up for a busy summer season and face new challenges including tension on the bridge as they sail into busy holiday destinations, and heat in the galley, where staff produce up to 20,000 high-quality meals a day.
In the third episode, the ship has just left Livorno, Tuscany and breakfast is barely over but executive chef David is already facing his first crisis of the day. There's a serious shortage of orange juice and he's going to have to come up with a solution quickly. The ship welcomes a group of blind and partially sighted passengers, and even their guide dogs must take part in the vessel's safety drill – with canine life jackets that allow them to be hooked out of the water if they fall in.  
---
The Secret Life of Puppies, Channel 5, 7pm
What is the route to a puppy's heart? In this programme, many of the secrets of a puppy's emotional world are uncovered. Dogs have rich emotional lives, and to successfully raise a happy, self-confident dog, their needs must be taken into account.
A pup's environment increasingly affects their emotions. Newborn pups start with just a simple desire for their mother's milk, but as they grow, their emotions become more complex and can be influenced by learned association. Tiny pup Dexter the dalmatian cultivates his humancanine bond through early massage sessions, and his brother Digby learns to socialise with other adult dogs.
When dogs are separated from their littermates, it can be emotionally wrenching. It can be especially traumatic if their new homes already host other adult dogs. This episode uncovers what exactly is going through a puppy's head on their journey of emotions from learning to trust, to falling in love.
---
Big Cats, BBC One, 8pm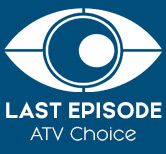 Scientists are studying cats in more detail than ever before, and what they are discovering is groundbreaking. Join them in the field as they test new theories and challenge our conventional ideas about cats. New approaches and technologies are allowing us an intimate look at cats' hidden lives. It's a new age of discovery, one which is revealing how much there still is to learn about the cat family.
Using high-tech collars Professor Alan Wilson has discovered that it's not straight-line speed that's a cheetah's greatest weapon, but their ability to brake, change direction and accelerate. His research is rewriting what we understand about the fastest animal on land.This is also a crucial time for cat conservation. While many are threatened, facing extreme habitat loss and conflict with humans, many positive stories exist of cats bouncing back from the brink and the programme showcases the tireless work of the cat conservationists who are fighting to protect them.Just five years ago the Iberian lynx was considered the rarest cat on the planet.
Now, due to a groundbreaking captive breeding programme, lynx numbers are increasing in the wild. A huge amount of effort has gone into breeding and releasing these stunning cats, and the hard work is now paying off.
---
Four in a Bed, Channel 4, 5pm
The final visit is to The Abbey Hotel in Battle, East Sussex, run by confident young colleagues Charlie Thompson and Lauren Tucker.
Upon arrival, Colin and Ben are feeling the squeeze and Chris and Rammy find themselves in a sticky situation. In the afternoon guests target each other at the archery range where bows are drawn and scores are settled. At dinner, straight-talking Chris can't help but be impressed by his hosts and as conversation turns to parking, the guests are in a jam with their hosts.
But come feedback Colin puts the boot in, and Lauren wants answers at payment day.
---
Burns Night: Celebrating Scotland, Sky Cinema, from today
There's plenty of national pride going around on Sky Cinema Select this week. First up is Burns Night this fair eve (Thursday 25th), so grab a glass of single malt and settle in for a collection of Scotland-set great films.
While enjoying some neeps and haggis there's Scottish Mussel. A Glaswegian chancer tries to make his fortune as an illegal pearl fisher, but he soon falls for a beautiful and passionate conservationist in this rom-com. Or Stone of Destiny, which follows Scottish nationalist Ian Hamilton and his pals as they plot a daring raid on Westminster Abbey to steal back the titular artefact stolen by the English centuries before in this adventure comedy.
There's also more well known fair such as the 1995 blockbuster Braveheart. This Oscar-winning epic stars Mel Gibson as William Wallace, the Scottish crusader who battles to protect his homeland. And its more recent highland flings with last years T2: Transpotting. Two decades on from the gang's big deal in London, Renton returns to Edinburgh to make amends. Long-awaited sequel to the 90s classic.
Then, on Friday its all down under as Sky Cinema is all about Australia.

Sky Cinema Select celebrates all that is Scottish this evening for Burns Night.