As the weekend draws ever closer ATV Today Editor Doug Lambert picks his telly highlights for Friday, January 26th.

One to Watch: Costa Del Celebrity, Channel 5, 8pm,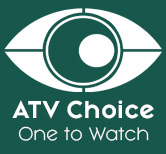 It's the last in the four-part series of this Channel 5 'stars abroad' factual entertainment documentary.
Five showbiz pals travel to Spain to sample life on the Costa Blanca, following in the footsteps of over five million Brits who take a break to this tourist hot spot every year.
Former ATV Midlands News presenter Anne Diamond, ATV Sport reader Nick Owen and celebrity chef Ainsley Harriott – who all worked together on BBC One's Good Morning – explore Valencia's old town in search of historic Spanish tourist attractions in particular the actual Holy Grail.
Meanwhile in Valencia's green belt, 'Allo 'Allo actress Vicki Michelle and reality personality Christine Hamilton cook up an authentic paella. The five telly personalities are joined by local party goers for a parade and fun-filled fiesta in the stunning historic town of Altea, described as the region's capital of culture.
Other places visited include Benidorm and Madrid.

One Day at a Time, Netflix, from today
A re-imagining of the Norman Lear classic, centering on a Cuban-American family.
The heroine, in this thirteen episode series, is a recently separated former military mom played by Justina Machado. She's navigating a new single life while raising her radical teenage daughter and socially adept tween son, with the "help" of her old school Cuban-born mom portrayed by Rita Moreno.
She also has the assistance of a friend-without-benefits in the form of a building manager named Schneider.
---
The Last Leg, Channel 4, 10pm
The award-winning series is back live on Friday nights for a 13th series with its unique brand of irreverent satire and sharp topical comedy.
The live, joyous, topical comedy extravaganza hosted by Adam Hills, Alex Brooker and Josh Widdicombe examines the biggest and most entertaining news stories and rounds up the main talking points of the week.
In this first show David Tennant, Rachel Johnson and Craig David join the trio live in the studio.
---
Modern Family, Sky One, 8.30pm
Tonight's edition is entitled 'He Said, She Shed'. It all makes sense, really…
Claire's eager to build a 'She Shed' in the back garden, but when her request is refused by the homeowners' association only Luke and Phil are privy to the real reasons why.
Meanwhile, Cam's older sis Parmeron (Dana Powell) shares a family secret – one that forces Cam to see Mitch's therapist.
---
Lockout, E4, 9pm
Friday is becoming a bit of a movie night here on Telly Today, keeping that theme going we have this pick from E4 this evening.
James Mather and Stephen Saint Leger co-direct this sci-fi action movie, in which a reluctant anti-hero is co-opted on a rescue mission in outer space. Having been falsely convicted of treason, maverick ex-government agent Snow (Guy Pearce) is offered a pardon and his freedom.
But there's a price: he must rescue the president's daughter, Emilie Warnock (Maggie Grace), who's been taken hostage by the violent inmates of the extraterrestrial penal colony to which she had been sent on a goodwill visit. Thus the scene is set for a series of frenetic set pieces, a plethora of wisecracking one-liners, and a muscular heroic turn from Pearce, as Snow sets out to infiltrate the jail, retrieve Emilie and escape the violent inmates.
---
Ghost in the Shell, Sky Cinema, from today
It might not capture the haunting, thought provoking power of Mamoru Oshii's 1995 masterpiece, but this big-budget, live-action remake of the classic Japanese animation is still well worth a look.
A slick sci-fi thriller with striking visual style, it stars Scarlett Johansson as Major, who, for those not up on their manga/mid-90s anime, is the prize asset/golden girl of a crack government task force committed to bringing down cyber-criminals. With a human brain successfully transplanted into an entirely synthetic body she's (supposedly) the first of her kind, and Johansson does a fine job of communicating her escalating identity crisis.
The action sequences also definitely deliver the goods – particularly the iconic rooftop dive and a frenetic Yakuza club brawl.

The sun shines down on the celebs tonight at 8pm on Channel 5