ATV Today Editor Doug Lambert picks some of Monday's TV highlights in February 26th Telly Today.

One to Watch: Murder, Mystery And My Family, 9.15am, BBC One

Two of the UK's top criminal barristers, Sasha Wass and Jeremy Dein, explore historical murders where the convicted went to the gallows pleading their innocence, in a new series for BBC One Daytime. Investigating cases which bear all the hallmarks of a miscarriage of justice, they join forces with a living member of the convicted criminal's family and a variety of specialist experts to re-examine the crime, evidence and trial.
While the barristers employ modern forensic techniques to ask whether the original conviction was safe, the family member explores the social and historical context of the crime, and their ancestor's life. Jeremy and Sasha will then decide whether they believe they have a strong enough case to present to a senior Crown Court judge, who will then determine whether he believes the conviction was safe and should be upheld, or unsafe and could be re-opened.
In episode one Sasha Wass and Jeremy Dein investigate the case of Charlotte Bryant, who in the 1930s was arrested and hanged for the murder of her husband, Frederick Bryant, by arsenic poisoning. Charlotte and Frederick were parents to five children, all of whom were put into an orphanage after the deaths of their parents. Their son, William, did not find out about his family's history until he read about it in a newspaper in 1964. William did not tell his own son, David, until he was in his 30s.
William and David join forces with Sasha and Jeremy to re-examine some of the finer details of the case. Intimidation of key witnesses and mostly circumstantial evidence are a cause for concern for the barristers. But do they believe they have a compelling case to present to a Crown Court judge?

The Unstoppable Flying Scotsman, Channel 5, 9pm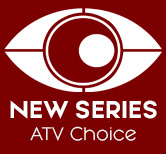 During its lifetime, the Flying Scotsman has broken records, travelled the world, starred in a movie and even bankrupted its owners.
In this two part Channel 5 series engineer Rob Bell presents the first of episode in this factual documentary outing charting the history of the world's most famous steam locomotive.
In tonight's edition Rob takes a look into how this mighty engine has it inspired such affection among steam fans and still attracts huge crowds wherever it goes.
---
Oscars Award Season, Sky Cinema, from today until March 11th.
Awards season is in full swing and Sky Cinema Greats is getting all glammed up, transforming into Sky Cinema Oscars from today.
Ahead of the star-studded ceremony, film fans can look forward to a host of classics both new and old – including 1929's first-ever Best Picture winner Wings. Then, on Sunday 4th March, the 90th Academy Awards® will be shown live, so who'll be going home with the gold?
Among the favourites is ferocious black comedy Three Billboards Outside Ebbing as well as Missouri – the big winner at the Golden Globes– and The Shape of Water, Guillermo del Toro's stunning fantasy romance. But you just never know…
---
Dispatches, Channel 4, 8pm
Dispatches investigate the expenses of Britain's top universities, revealing over £7 million of spending by the institutions' senior leadership teams. Amid the national debate over university vice-chancellors' large pay packets, the Channel 4 investigative series shines a light on the opaque area of spending on luxury hotels, executive travel, fine dining around the world, and other creature comforts.
Britain has some of the best universities in the world, but does what they spend always represent value for money for students, and the taxpayer? Since fees tripled in 2012, vice chancellor pay has increased by at least 7per cent, prompting the government to bring in a new regulator to keep pay 'under control' – but will the new body be tough enough?
Reporter Antony Barnett lives the life of a vice chancellor as he interrogates receipts and credit card statements obtained by Dispatches under freedom of information laws. And he analyses the minutes of remuneration committee meetings – most of which contain redactions – that decide top bosses' pay and bonuses. He meets the students who will graduate with up to £58,000 of debt to see what they think of how universities spend their fees.
---
Ugly Delicious, Netflix, currently streaming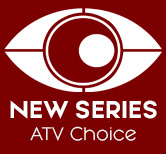 Launched yesterday actually, but worth noting for those content streaming lovers, we have something ugly, yet delicious.
Chef David Chang and Director Morgan Neville have teamed up to bring foodies this series for Netflix; Ugly Delicious. Challenging both viewers taste buds and minds. Over eight episodes, David travels the world with writers and chefs, activists and artists, who use food as a vehicle to break down cultural barriers, tackle misconceptions and uncover shared experiences.
Ugly Delicious ventures out of polished kitchens into the wider world to explore Viet-Cajun cuisine in Houston, Neapolitan Pizza in Tokyo, home cooking in Copenhagen, and much more.
---
Two Doors Down, BBC Two, 10pm
The Bairds and Whytes arrive home from a pub quiz with Colin, miffed they only came third and mocking the winners for taking it far too seriously. Beth reminds him they were raising money for charity and Cathy and Eric agree – until they learn that the winners walked away with a £50 M&S voucher.
It is the starting point for an evening of revelations, from past career aspirations to surprising party pieces. Cathy demonstrates her flexibility while Colin offers up a Sean Connery impersonation. Ian, meantime, is in the doghouse following an unfortunate incident in Amsterdam. Christine pitches up, en route to visiting Pat in hospital, but is soon waylaid by the prospect of Beth's home-made chips.
Gordon's attempt to impress with his own show of sporting prowess does not go entirely according to plan. Cathy's not bothered though as she is hoping to make a surprising new friend.

Two Doors Down airs tonight at 10pm on BBC Two.