Tuesday's television highlights picked by ATV Today Editor Doug Lambert.

One to Watch: Secrets of the National Trust – Hardwick Hall, Channel 5, 9pm
Former Pebble Mill chat show personality Alan Titchmarsh and a host of familiar faces are back with a new series of the show that takes a rare view of some of Britain's most intriguing historical homes.
In the first episode of this new run of episodes, Alan visits Hardwick Hall, a magnificent 16th Century mansion sitting on top of a hillside in Derbyshire. With its awesome frontage, the Bet Lynch of historic structures if you like, viewers will be amazed by its turrets. Channel 5 describes the building as a 'wonder of its time'.
In this second series, the history of the locations continues to play an important part of the format and we'll be told all about the past facts of interest, which includes for Hardwick Hall being once the home of Elizabeth Talbot, the Countess of Shrewsbury – often referred to as Bess of Hardwick.
From humble beginnings, Elizabeth amassed a great wealth, land and a title courtesy of her four marriages. She later rose to become the second most powerful woman in Tudor England, after Queen Elizabeth I. While wandering through Hardwick Hall Alan charts Bess' rise through society of the time and discovers how she became one of the inner circle of friends to Queen Elizabeth I.
Also tonight Miriam O'Reilly visits nearby Stainsby Mill, another establishment part of the National Trust property portfolio. The mill once produced the flour and bread for the residents, guests and staff of the Hardwick estate. Also in the Peak District Jenni Bond travels to Ecton Mines, a rich source of copper, which was bought by Elizabeth Talbot's descendants to add to the family wealth and Peter Purves visits Oxburgh Hall, a moated manor house in Norfolk which boasts needlework by Mary Queen of Scots.

Sea Cities, BBC Two, 7pm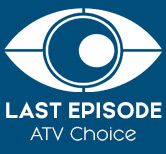 The final instalment of Sea Cities this episode tells the story of Brighton's lively seaside life. Running one of Britain's busiest beaches is a full-time job for Seafront Manager Chris Ingall. The team start their 8km patrol at 6am each morning, making sure the beach is ready to open to the public every day of the year.
The Brighton summer season is crucial for the small businesses and tourist attractions along the seafront, but when the crowds arrive for a blistering Bank Holiday, the Seafront management team and lifeguards are at full stretch. With the bars busy along the beach, a frustrated lifeguard team deal with a woman who's had one too many – and put herself in danger.
We also meet Glyn Edwards, who has been performing Punch and Judy for nearly 50 years. Glyn's whole family is involved with Mr Punch, but will his granddaughter Roisin be interested in continuing the family tradition – and will the show still find an audience on the seafront as it competes against more modern attractions, such as the i360 observation tower?
---
How to Get Fit Fast, Channel 4, 8pm
Channel 4 is certainly the keep fit fanatics at the moment with numerous lose weight shows recently, and tonight another is added to the schedules.
Anna Richardson and Amar Latif separate fact from fiction when it comes to exercise, helping viewers find out the exercise that's right for them. Offering shortcuts and hacks based on up-to-date scientific research, How to Get Fit Fast, ensures viewers achieve the maximum benefit as quickly as possible.
In this episode, Amar tries out a muddy endurance obstacle course to get to the bottom of their huge surge in popularity. He also puts carb-loading to the test, to see if it's the best way to get round with energy to spare. Anna finds out why bringing up the rear in a group run isn't something to be ashamed of, as she investigates the new exercise trend called LISS – Low-Intensity Steady State, which barely makes you break a sweat. Anna also finds out how delaying breakfast until after you exercise can make you burn double the fat.
Whatever the exercise, Anna and Amar are on a mission to help viewers get their fitness goals back and on track.
---
Marlon Wayans: Woke-ish, Netflix, streaming from today
Comedian and actor Marlon Wayans brings down the house in his honest, energetic and animated debut Netflix Original stand-up comedy special.
Marlon Wayans: Woke-ish was recorded at MGM National Harbor's The Theater in Washington D.C. in front of a packed audience with the Netflix special full of wit that is sure to keep you amused especially if you've been keeping up to date with President Trump, popular culture and those little every day things that cause us to have mini breakdowns at every turn.
Wayans doesn't miss a beat as he opens people's eyes about the White House feeling like a reality show, jokes about rappers aging with their music, addresses the blatant racism in America, and reflects on the conversations he's had with his teenage children.
---
100 Year Old Driving School, ITV including STV and UTV, 7.30pm
Another group of the older generation face the trickiest of tests as they discover whether they are allowed to keep their keys and continue driving on British roads.
This week, 101-year-old Jock Stares in the Gower Peninsula, Wales, is put through his paces on his moped, 94-year-old Robert Holt, who travels in London traffic every day and 95-year-old John William Quince, who has been driving in Spain for 30 years.
---
Divorce, Sky Atlantic, 10.10pm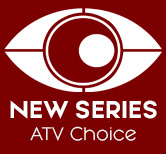 Sarah Jessica Parker and Thomas Haden Church return for the second series of Sharon Horgan's refreshingly honest comedy about the never-ending process of unwinding a marriage.
Picking up with the surprisingly unceremonious process of signing their divorce papers, suburban exes Frances and Robert now begin their new, single lives and deal with the aftermath of their drawn-out separation. The now insomniac Frances throws herself back into her gallery full-time, and cash-strapped.
Robert moves ahead with his house-flipping venture. Meanwhile, both dip their toes back into the dating game and juggle their obligations to their children and mutual friends.
Sky Atlantic describe the series as 'Sharp and observant'. Divorce continues to mine the awkward moments and intense emotions of two people attempting to embrace the change that comes after a momentous, life-changing event.

 Alan Titchmarsh in Hardwick Hall, see the show tonight at 9pm on Channel 5.