9Mid-week viewing highlights in Telly Today for January 24th with ATV Today Editor Doug Lambert.

One to Watch: Benidorm, ITV including STV and UTV, 9pm
It's back for tenth-anniversary series. And the ITV sitcom's decade in the sun is celebrated with a big day. Wedding anticipation is in the air at the Solana as Joyce and Monty's ceremony is about to take place. It's also Billy and Sheron's 25th wedding anniversary holiday.
While hotel manager Joyce is tieing the knot Sam is left in charge of the Solana and is looking at ways to make some quick cash while down at the coast things go awry at the wedding leaving Kenneth volunteering to save the day. Guest appearances in tonight's episode include the return of Nigel Havers, former Brookside and Coronation Street actor Michael Starke features as well as a performance from singer Tony Hadley.
The 10th series of Benidorm will also see legendary comedy duo Hale & Pace join the show as undercover detectives Dennis and Nigel investigating Tim Healy's character Les/Lesley. Former EastEnders' star Shane Richie is also returning to the show for four episodes reprising his role as lively entertainer Sammy Valentino. While other newcomers to the series include Laila Zaidi who plays Cyd, the new girlfriend of Rob Dawson and Julian Moore-Cook who plays Joey's mate Callum.
Guest stars featuring across this run of episodes include The Chuckle Brothers, Nigel Havers, Mark Heap, Bobby Ball, Claire Sweeney, Layton Williams, Carol Decker and Holly Johnson.

Save Me, Sky Atlantic, 9pm
"You know Nelly. He's at the end of the bar. Always there, he can't help himself. He neverreally grew up. He never had to. Guys like Nellyare usually the cautionary tale. They are almostnever the hero. In Save Me, Nelly might just be…" – Lennie James
From the award-winning producers of Line of Duty comes Save Me, a uniquely British six-part Sky Original Production written by and starring Lennie James.
Nelson 'Nelly' Rowe is a professional chancer and full-time scoundrel. Life just ticks along for him until one day he is arrested at his girlfriend's south-east London flat, accused of abducting his estranged daughter, Jody. Nelly protests his innocence, arguing he hasn't seen his daughter in years, but the police have evidence that Jody's last three calls were to Nelly's phone.
Jody's mother, Claire played by Suranne Jones, who shared a 'summer of love' with Nelly 14 years ago, confronts him, who assures her that he had nothing to do with Jody's disappearance. With the clock ticking, Nelly sets out on a mission to clear his name and find his missing daughter.
---
Damned, Channel 4, 9pm
Fearless comedy with Jo Brand, Alan Davies, Kevin Eldon, Georgie Glen, Himesh Patel, Isy Suttie, and Lolly Adefope.
Nitin (Patel) arrives early to be given a fright by Nat (Suttie) who has slept at the office. Denise (Glen) freezes on live TV when a case of historic abuse is mentioned. Mimi (Adefope) and Martin's (Eldon) mentor/student relationship confuses everyone.
Al (Davies) gets a literal shock when he visits the home of vicious criminal 'Animal' Hames (Phil Cornwell), and Nitin drops in on drunk parent Zak (Will Smith) to find that booze is the tip of the substance-abuse iceberg. Rose (Brand) is pelted with food before meeting up with Dennis (Clive Mantle), where she bumps into Al and Nitin on an awkward double date with a UKIP pin-up and her sister.
---
The Assassination Of Gianni Versace: American Crime Story, BBC Two, 9pm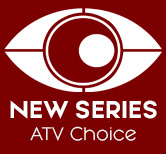 Written by Tom Rob Smith, the nine-part drama profiles the cross-country path of destruction that culminated in the murder of an international fashion icon.
July 15, 1997: Gianni Versace (Edgar Ramirez) is shot by Andrew Cunanan (Darren Criss, pictured) on the steps of Versace's Miami villa. As the killer flees, the media descends and the world reacts. 1990: An enthusiastic Andrew – who changes identities and opinions depending on who he's talking to – contrives an introduction to Versace at an exclusive San Francisco nightclub, and wrangles a date to an opera which has been costumed by the famed designer.
Also starring Penelope Cruz as Donatella Versace, and Ricky Martin as Versace's partner Antonio D'Amico.
---
GPs Behind Closed Doors, Channel 5, 9pm
To mark Eating Disorders Awareness Week, Channel 5 shines a light on this important topic as it pays another visit to the Horfield Health Centre in Bristol. Michelle suffers from bulimia and is a regular patient at the surgery.
Maintaining mental health is a challenge and she is currently receiving counselling. Her binge eating of chocolate and cakes has a range of physical health implications, including the very real risk of her developing diabetes.
Other patients this week include Christopher who gags every time he tries to swallow lukewarm water, but not when he attempts hot or cold water. Jennifer suffers from depression and anxiety, she has in the past contemplated suicide.
---
Seven Seconds, currently streaming on Netflix
Seven Seconds which was recently added to Netflix's content tackles the controversial issues of race relations between law enforcement, the people they serve, and the personal stories of those involved. At its core, the series goes beyond the headlines, examining the impact a tragic accident has on a community and a family's need for answers and justice.
In an instant, life is forever changed for Brenton Butler and his family. After a white cop accidentally hits and critically injures a black teenager, a northeastern city explodes with racial tensions, an attempted cover-up and its aftermath, and the trial of the century. Seven Seconds is a powerful anthological crime thriller by acclaimed creator and executive producer Veena Sud.

We're back in the sunshine with Benidorm, ITV tonight at 9pm