ATV Today Editor Doug Lambert picks his telly highlights for Thursday March 1st.

One to Watch: Civilisations, BBC Two, 9pm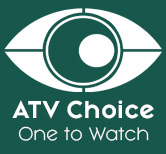 Something a bit interlectual for this cold, snow-filled evening? Well The Second Moment Of Creation will get the brain thinking. The first film by Simon Schama in Civilisations looks at the formative role that art and the creative imagination have played in the forging of humanity itself.

The film opens with Simon's passionate endorsement of the creative spirit in humanity and the way in which art can help to forge the civilised life. Civilisation may be impossible to define, but its opposite – evidenced throughout history in the human urge to destroy – is all too evident whenever and wherever it erupts. Schama investigates the remote origins of human creativity with the first known marks made some 80,000 years ago in South African caves; marks which were not dictated merely by humanity's physical needs. He marvels at later cave works too: paintings of bison and bulls, and Stone Age carvings.
As time passes the elements of civilisation are assembled: written language, codes of law, and expressions of warrior power forged in metals. And humanity begins to produce art not just for ritual, as Simon discovers in Minoan civilisation.
But how do such cultures arise and how do they fall? Simon travels to the civilisations of Petra in the Middle East and the Maya in Central America to answer those questions. He finds that ultimately civilisations depend on humanity's relationship with the environment for their survival, and while all believe in their own continuity, all are doomed to fall.

The Job Interview, Channel 4, 10pm
In the third episode of the series an eclectic assortment of real job-seekers from across the country interview for real roles at some of Britain's biggest and best-known brands. Global hotel giant Hilton Hotels and Resorts are looking for a conference and banqueting supervisor. The candidates for the £18,000 per annum role at St George's Park in Burton-on-Trent include 24-year-old Lauren, who's just resigned from her job and is desperate to get back to work, and 32-year-old warehouse clerk Ashley, who wants to get back into hospitality.
Candidates are expected to have meticulous attention to detail and have to display a passion for working at this illustrious hotel. Meanwhile, entrepreneurial brothers Daniel and Gio, who run women's fashion label Chi Chi London, are looking for a junior designer who's brimming with creativity and has the design skills to work in their fast-paced environment.
Candidates are expected to showcase their portfolios, and their originality is tested when they're given a design challenge. The candidates include 22-year-old Chandni, a pet shop sales assistant who is desperate for her big break in fashion, and 24-year-old Ana, a determined corset designer who wants to break out into high street fashion.
---
Bargain-Loving Brits in the Sun, Channel 5, 9pm
The Benidorm based observational series, narrated by John Thomson, contnues. The show charts the lives of Brits who have swapped the damp, cold and bleak world of the UK for a new cheap-as-vodka life in Sunny Spain.
In this episode, the fifth in the eight part run, Geoff has become the very first MR Whippy of Benidorm, having bought an Ice Cream van and fittited it out with all the relivant kit. Geoff heads to the Alfaz market where he hopes to make some good money, however, his noisy generator upsets other stall-holders. And it could be a script from the ITV Benidorm sitcom when a few days later the said power supply blows up.
Also in this edition recent problems with the Spanish economy has left some ex-pats cutting costs. Pension age Mandy is raising extra cash by selling her own arts and crafts at the market. Along with hubby John they hope to have raised enough Euros by the end of the day to get a decent meal.
---
The Cruise: Voyage to Alaska, ITV including STV and UTV, 8.30pm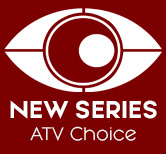 With more than 450 cruise ships around the world competing for passengers, offering a unique journey is a must. But taking a five-star luxury liner to the remote Alaskan seas means the captain and his crew must go the extra mile. Cruising between Vancouver in Canada and Anchorage in Alaska, this series sees the crew battle navigational challenges and unpredictable weather, to deliver passengers the promise of a wilderness like nowhere else on Earth.
In the first episode, the Star Princess is in Vancouver ahead of a cruise north through the 'Inland Passage'. Food and beverage manager Janice is overseeing the loading of enough provisions for the 3,500 passengers and crew until the ship returns here in two weeks' time. Everything must be loaded before they can depart – and if they overstay their time on the Vancouver dock, they'll face a hefty parking charge.
A familiar face from the previous series of The Cruise, shore excursions agent Timothy is getting to grips with his latest posting. His new team member Karen is at first a little unnerved by Timothy's larger than life personality, and when they are scheduled to test-run a day's fishing excursion together on a skippered boat, she wastes no time in giving him some feedback about his flaws. It's all change at the top for the 'floating hotel' side of the Star Princess with new hotel general manager Pieter taking the reins for the first time. He's presented with a worrying leak in a galley area that requires some radical remedial work, and a problem he never anticipated: In the ship's International Café, he's horrified to notice that the carrot cake icing decorations look disconcertingly anatomical.
---
Golf WGC, Sky Sports, 7pm
WGC tees off in Mexico this evening on Sky Sports Gold. The 2018 World Golf Championships begin as the sport's biggest stars head to the city of Naucalpan in Mexico.
Held in Mexico for the second time after being moved from its regular home at one of Donald Trump's courses, this exclusive event fields just 70 players, with no 36-hole cut. World number one Dustin Johnson was last year's winner, taking victory by just a single stroke in his first tournament atop the rankings, a position he is still defending.
Rising star Jon Rahm will be keen to make his mark in the big tournaments, while Jordan Spieth and Justin Thomas are also among the favourites. Day One – WGC-Mexico Championship starts this evening live at 7pm.
---
Adel Karam: Live from Beirut, Netflix, from today
In this special, Adel goes back to his hometown to appear at Beirut's renowned Casino du Liban for the first time. With his distinctly local blend of smart, sarcastic humour, he tackles everything from relationships to the social issues faced by many Arabs every day.
With his unique and edgy style, Adel draws from personal experience to explain just how much Lebanese people enjoy kissing each other, their passion for food, hospital classifications, marriage advice and much more.

Sky Sports is back on the Golf Course from 7pm