As the weekend draws ever closer ATV Today Editor Doug Lambert picks his telly highlights for Friday, March 2nd

One to Watch: Cruising with Jane McDonald, Channel 5, 9pm,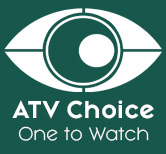 Singer and telly personality Jane McDonald sets sail for more exotic locations in this the last episode of her third series of the liner show.
With Jane's sense of adventure, the programme has brought viewers a good laugh as well as information on the various locations she's visited. Tonights outing will be no different as she delves into the American Deep South.
Jane sails along the Mississippi and samples the jazzy vibes of New Orleans before being introduced to her latest floating home the American Queen – the world's largest steamboat.
The American Queen is pushed along by its 30-foot paddle and the vessle is adorned with antiques and stylings that reflect a bygone era of floating travel. The authentic fittings and fixtures leave Jane speechless – which must be inpressive to silence a former Loose Woman – while she purrs at some of the vintage decor and antiques.
Also in tonight's edition, Jane visits the Oak Alley Plantation, Louisiana's State Penitentiary and also Graceland, the one-time home of singer Elvis Presley which has become a shrine to 'The King of Rock 'n' Roll'.

James Martin's American Adventure, ITV including STV and UTV, 2pm
The final episode of the week for the chef as he continues his stateside series.
In today's instalment of James' American odyssey he creates for ITV viewers another selection of stunning concoctions as he drives through New Orleans and into Louisiana.
James tries thepoboy sandwich in 'The Big Easy', before cooking in the gardens of Houmas House in Plantation Country, visiting a smokehouse in Lafayette, learning about Tabasco sauce on Avery Island and attending a football game in Baton Rouge.
---
The Good Doctor – She, Sky Living, 9pm
The Good Doctor returns from its winter break and everyone needs a little understanding Dr Shaun Murphy is assigned a young cancer patient, and is surprised to find she identifies as a girl despite being biologically male.
Shaun has to learn to understand his new patient, her medical needs and how to navigate the emotional minefield that is her family – all of whom seem to know what is best for her.
---
Darts: UK Open, ITV4, midday
Jacqui Oatley, Chris Mason, Alan Warriner-Little and Ned Boulting present coverage of the tournament known as the FA Cup of darts in Minehead.
Coverage of the competition begins, with 128 players going head to head over eight boards, looking to secure their route into the next round. The open draw means amateurs can go up against pros, as all players chase the title held by Peter Wright.
---
Tones, Drones And Arpeggios: The Magic Of Minimalism, BBC Four, 9pm
Charles Hazlewood goes in search of classical music's last great 'movement': Minimalism. In this episode he tracks down the pioneers of the genre, which began on America's West Coast in the 1950s. Describing them as "prophets without honour", Charles explores La Monte Young's groundbreaking experiments with musical form that included notes held for exceptionally long periods of time and drones, inspired by Eastern classical music and Hindustani singer Pandit Pran Nath.
He drives out into the Californian countryside to the ranch of Terry Riley and discusses the musician's revolutionary experiments with tape recording looping and phasing, along with early synthesizer sound. The episode includes excerpts from key early minimalist pieces, including Riley's now famous 'In C' performed by Charles Hazlewood's All Stars Collective and detailed workshopping by Hazlewood where pieces are deconstructed musically.
---
Flint Town, Netflix, from today
In the aftermath of the Flint water crisis, Flint Town takes an intimate look at the state of policing in America through the lens of the Flint Police Department.
Flint, Mich. is consistently named one of the most violent cities in America and the community is still grappling with the coverup of a citywide water contamination, leading to a massive distrust in law enforcement officials.
Over the course of eight episodes, filmmakers embed with the police officers faced with infrastructure issues and decreasing resources as they risk their lives to protect and serve the community, while simultaneously struggling to gain their support.

Jane McDonald is back on the liner at 9 pm on Channel 5