ATV Today Editor Doug Lambert picks his telly highlights for March 5th, to ease away those Monday blues.

Electric Dreams, Channel 4, 10pm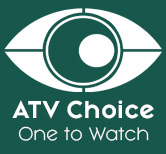 Following on from the acclaimed first run of Electric Dreams, the sci-fi anthology series continues on Channel 4 with four more episodes.
Each episode is a stand-alone story; each inspired by one of Philip K. Dick's renowned short stories. Juno Temple and Janelle Monae star in Autofac. In this episode, despite society and the world as we know it having collapsed, a massive, automatic product-manufacturing factory continues to operate according to the principles of consumerism – humans consume products to be happy, and in order to consume continuously, they must be denied freedom of choice and free will.
When a small band of rebels decide to shut down the factory, they discover they may actually be the perfect consumers after all. Emily (Temple) is one of the rebels, and Alexis (Monae) is an Autofac representative.

Two Doors Down, 10pm, BBC Two
In this the final edition in the series, entitled 'Alan & Michelle' we meet the new neighbours who have moved in across the road from Beth and Eric.
Christine tells Beth she's met the new couple and she's invited them over for a wee get-together at Beth's place. The newbies, Alan and Michelle, duly arrive and Colin and Cathy soon join the party too. New neighbour Alan likes the house they have bought but wife Michelle is thinking about big changes.
Following a tour of Beth and Cathy's respective houses – their layout and décor – the stage is set for some comparative faux pas. Cathy's competitive urges are unleashed with hair-raising consequences.
---
My Hotter Half, E4, 7.30pm
The eighth episode in the latest series of the sparky E4 show that helps couples settle an age-old question – who is hotter, you or your partner?
Melvin Odoom fronts as partner goes up against partner in an explosive and nerve-jangling Battle of Hotness. This episode features a battle of the fiancées, as girlfriends Ellie and Harley go to war before walking down the aisle. And thirtysomething Daniel takes on 21-year-old Jessica.
Daniel thinks Jessica's wardrobe needs to grow up a bit. But Jessica reckons Daniel dresses like a grandad.
---
Action Team, ITV2, 10pm
Action Team is a spoof comedy action thriller series following the exploits of a special branch of MI6. The team is made up of four secret agents; the heroic Logan Mann, mix martial arts and bomb expert,
Monica
Lang, crack sniper Graham Hooper and Huxley, who's just on work experience. They are overseen by the
straight-shooting
head of operations Ruth Brooks and her assistant called Anne.
In this first series the Action Team are faced with an evil network masterminded by Vladimir
Schevchenko
, an attention seeking leader of a tiny republic of Russia, that no one has heard of, who is as inept as he is unpredictable and in tonight's outing a dead agent catapults the squad into an Austrian adventure, as they try and protect an international charity conference from a deadly attack. But who can be trusted and what is the secret of 'Abacus'?
---
Active Shooter, Sky Atlantic, 10pm
In this, the final episode of the series America Under Fire the run rounds off its thoughtful examinations on mass shooting incidents in the US with an edition focused on Columbine.
The series revisits the 1999 attack at the high school in Littleton, Colorado, where senior students Eric Harris and Dylan Klebold murdered twelve students and one teacher and injured 24 more before they ended their own lives during a shootout with police.
As well as profiling the tragic event, Active Shooter looks into the myths that may have inspired the active shooter phenomenon.
---
B: The Beginning, Netflix, currently streaming
In a world powered by advanced technology, crime and action unfold in the archipelagic nation of Cremona. Koku, the protagonist. Keith, the legendary investigator of the royal police force RIS.
A mysterious criminal organization. A wide variety of characters race through the fortified city as it is beset by the serial killer, Killer B, and a chain of crimes in this suspense drama by director Kazuto Nakazawa and Production I.G.

It's a visit to a world full of 'advanced technology' with Netflix B: The Beginning