ATV Today Editor Doug Lambert picks his telly highlights for Monday, March 12th.

One to Watch: Marcella, ITV including STV and UTV, 9pm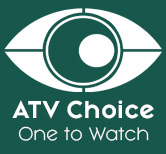 Having escaped the killer's prison, Adam is safely inside the car of an elderly couple. His state of distress alarms the couple and they resolve to find a hospital as they stop at a set of level crossing gates. But as Adam loses consciousness the situation becomes gravely dire and it appears that the couple must resort to drastic measures.
Marcella deduces that a binder was stolen from Reg's house when she was attacked and she confronts Reg and Alan as she suspects the folder has important information inside. Marcella heads to another hypnosis session and regresses to the moment Jason told her that he's leaving for Singapore. The memory makes her realise the lengths that Jason will go to to get his own way. Before he leaves, Marcella confronts him one last time, but Jason isn't one to change his mind. 
Driven by previous events, Phil heads to enact his revenge on Marcella, arriving at her house to where Edward is home alone. Vince is informed that his sponsorship of a boxing club close to his heart is no longer required because of the negative press that surrounds him. This causes him to issue a press release stating that he will change his business practices but the truthfulness of the statement causes Maya to put an idea into motion.
In this edition we meet The Whitman Foundation's CFO, Sascha Kyte and her partner Jojo Baines; a couple that are trying to conceive but with little success thus far. The financial toll of the IVF makes Maya's proposal to Sascha tempting, despite some red flags. Gail concocts a plan to try and communicate with Joel but the stress causes him to suffer an epileptic fit. As a result, Joel's family ask that Gail is kept away from Joel. Why does no one want to hear what he has to say? Meanwhile Eric finds an opportunity to enact his revenge on Vince when he sees how interested he has become in a young boxer at the boxing club.

Dispatches, Channel 4, 8pm
Channel 4 tonight bring us another investigation as part of their long-running Dispatches strand.
Tonight reporter Morland Sanders takes a look into the world of banking. The Financial Ombudsman is meant to investigate when customers have unresolved complaints against financial institutions. However this programme is to raise questions about the organisation and its fairness.
Dispatches questions whether there is a bias against customers in favour of the banks. Channel 4 goes undercover to investigate allegations that staff with little or no training are judging cases, and that some are reaching decisions in favour of the banks without even properly reading case files.
---
Holding back the Years, BBC One, 9.15am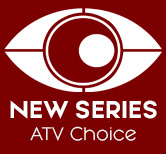 As Holding Back The Years returns to BBC One, Bill Turnbull kicks of the series with a visit to Britain's first intergenerational care home, where seniors and toddlers look after each other.
The aim of the centre is to break down the barriers that make Britain one of the most age-segregated society's in the world. Bill chats to residents, parents, staff – and the children – to find out what they get out of this unique place.
Star of BBC One series Doctor in the House, Dr Rangan Chatterjee hears an unbelievable near-death experience story as he meets a man whose heart stopped for over 68 minutes, only to be restarted by his wife. She did it by employing a simple technique known as CPR – which can be learned by all.
Plus, Fiona Phillips reports on the upsides and downsides of equity release and why it might be the right option for some, but not for all. She talks to two women who have had a positive and negative experience of taking out these 'lifetime mortgages' before hearing some top tips from financial experts on what might be right for you.
---
The Repair Shop, 6.30pm, BBC Two
BBC Two welcomes the return of The Repair Shop: the workshop of dreams where broken or damaged cherished family heirlooms are brought back to life. In the first episode of the new series the team takes on an antique plate camera, a dilapidated piece of designer furniture, and a treasured violin with a turbulent history.
Resident antique photography expert Brenton West brings his expertise to a camera that survived the First World War but hasn't taken a picture in over a hundred years, while leather expert Suzie adds a surprise touch that leaves the camera's owner lost for words.
Furniture restorer Will Kirk has a huge job on his hands getting a 20th century designer wooden screen back on its feet. And violin restorer John Dilworth tackles a treasured instrument with a turbulent history. Played by several generations of the same family, it was owned by a Jewish concert violinist called Rosa in the 1930.
---
Only the Brave, Sky Store, from today
Tron: Legacy and Oblivion director Joseph Kosinski shifts his focus from sci-fi to the tragic true-life tale of the Granite Mountain Hotshots, the elite Arizona fire fighting crew who, in 2013, came up against the devastating Yarnell Hill Fire.
There are big-name actors every which way you look, with Josh Brolin playing leader of the pack Eric "Supe" Marsh, and Jeff Bridges his mentor Duane Steinbrink. Rounding out the tough-guy team are the likes of James Badge Dale, Taylor Kitsch and Miles Teller – the latter doing solid work as a recovering drug addict, known as "Donut", who signs up in a bid to turn his life around.
---

Car S.O.S, More4, 9pm
Tim Shaw and Fuzz Townshend join forces for a fifth series in which they rescue rusty classic vehicles from their garage prisons, returning much-loved old motors to their former glory by transforming them, inside and out.
Tim and Fuzz have taken on a real time-warp vehicle: a 1941 Austin 10 Utility Truck, a relic from the British Army and one of the great unsung heroes of World War II. Its owner, ex-soldier Ted, has owned his 'Tilly' truck since 1956 and used it as a day-to-day workhorse on his farm. Remarkably, the vehicle has somehow remained in an extraordinary state of preservation, tired but virtually unchanged since it left the army.
For Fuzz it's love at first sight and he's keen not to restore the outside of the truck but rather to conserve it in its current state. It's a case of conservation over restoration, but will Tim agree? There are just four weeks before farmer Ted's 90th birthday.

BBC One daytime is holding back the years with Fiona and Bill