ATV Today Editor Doug Lambert picks his telly highlights for Friday, March 16th

One to Watch: The Yorkshire Steam Railway: All Aboard, Channel 5, 9pm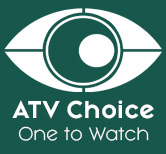 This series takes a look behind the scenes of the North Yorkshire Moors Railway, marking the 50th anniversary of NYMR Preservation Society's founding. Here the golden age of steam lives on, thanks to a tireless army of staff and volunteers.
The busy summer season is looming, and the railway needs to make sure that it has enough operational trains to deliver a full steam service. The age of the steam engines ranges between 60 and 100 years old, so there is always something to fix. To make it worse, engine shed manager Piglet has offered to loan one steam train to another railway, so they are already an engine down.
The general manager Chris calls a crisis meeting. Their only chance of making it through the summer is if they complete the overhaul of Repton—a 1934 Schools-class engine. This engine has been undergoing restoration for the past five years, but now it is going to be all-hands-on-deck to try and get it back on the rails this season.
The railway doesn't only have problems with its engines. Kieran discovers that a portion of track at one station is subsiding and cannot carry a load. Their only option is to shorten the Pullman dining train. This is a disaster, especially since the railway is about to host its first ever onboard wedding. The events team will now have to decorate a brake van instead of a period carriage for the ceremony. But will the bride be happy?

Take Your Pills, Netflix, from today
The pressure to achieve more, do more, and be more is part of being human – and in the age of Adderall and Ritalin, achieving that can be as close as the local pharmacy.
No longer just "a cure for excitable kids," prescription stimulants are in college classrooms, on Wall Street, in Silicon Valley…any place "the need to succeed" slams into "not enough hours in the day." But there are costs.
In the insightful Netflix documentary Take Your Pills, award-winning documentarian Alison Klayman focuses on the history, the facts, and the pervasiveness of cognitive-enhancement drugs in our amped-up era of late-stage-capitalism. Executive produced by Maria Shriver and Christina Schwarzenegger, Take Your Pills examines what some view as a brave new world of limitless possibilities, and others see as a sped-up ride down a synaptic slippery slope, as these pills have become the defining drug of a generation.
---
Leathal Weapon, ITV including STV and UTV, 9pm
Lethal Weapon combines action and drama with friendship and humour as it follows classic cop duo Riggs (Clayne Crawford) and Murtaugh (Damon Wayans), who are working a crime-ridden beat in modern-day Los Angeles.
In tonight's edtion, entitled 'Wreck the Halls', it's Christmastime and the Murtaugh family is headed to Hawaii. However, Murtaugh's vacation is put on hold when he and Riggs are called to a homicide and the victim is an old friend. Meanwhile, Riggs gets a surprise phone call from a relative just in time for Christmas.
---
The Road To Santiago, BBC Two, 9pm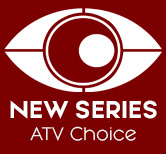 In a new three-part travelogue series for BBC Two, seven famous faces are stripped of their everyday comforts to live as modern-day pilgrims as they set out on the famous medieval pilgrimage, the Camino de Santiago.
With just over a fortnight to tackle this ancient path, actor Neil Morrissey, entertainer Debbie McGee, comedian Ed Byrne, singer Heather Small, priest Kate Bottley, journalist Raphael Rowe and TV presenter JJ Chalmers hike through France and northern Spain to the Cathedral of Santiago de Compostela and the shrine of St James.
The group – made up of a variety of faiths and beliefs, including Christian, atheist and humanist – will live as simple pilgrims. But will this journey of a lifetime change the way they think about themselves and their faith?
In this first episode, the pilgrims face one of the most gruelling parts of the Camino de Santiago route – a 26km hike from France into Spain. It sorts the seasoned walkers like Ed and JJ from the strollers, such as Neil, who soon realises he might not be prepared for the task ahead. As a former Catholic, and now atheist, Neil soon discovers that the arduous experience is not bringing him any closer to God.
---
Jamestown, Sky One, 9pm
Plenty happens this week in Jamestown as Maria is driven to commit a terrible crime. With a man's life hanging in the balance, she flees the colony but soon finds half the town hot on her heels.
Meanwhile, Silas and Henry throw their principles out the window as they look to profit from Massinger's death and Henry and Alice come to blows when he proves he'll do anything to ensure they do. As Yeardley's abuse pushes her to the brink, we see a very different side to Temperance and Meredith gets a wake-up call when he gets a message from God.
Still desperate to establish her place in Jamestown, Jocelyn forms a pact with the unlikeliest of allies as she goes after some land of her own.
---
Scruffts: Britain's Favourite Dog, Channel 4, 8pm
Alan Carr follows the amazing stories of the six crossbreed dogs in the semi-finals of the Scruffts Family Crossbreed Dog of the Year competition.
Each finalist has its own unique story, from the sock-eating Child's Best Friend winner and re-homed star of stage and screen Golden Oldie, to homeless shelter therapy dog Honey. Alan Carr talks to the owners of each of the finalists before the grand final at Crufts, and introduces viewers to his own Irish setters, Bev and Joyce.
Finally, backstage at Crufts, Alan and his fellow Kennel Club judges decide who should win the coveted title of Scruffts Family Crossbreed Dog of the Year.
 
Alan Carr has a decision to make over six crossbreed dogs on Channel 4 tonight at 8pm.