Mid-week television highlights with Doug Lambert and the March 21st edition of Telly Today.

One to Watch: The Helpers, BBC Two, 8pm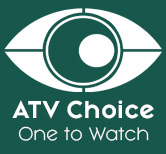 In a warm and entertaining new five-part series for BBC Two, ten Brits, about to embark on one of the toughest weeks of their lives, welcome the support and advice of worldly-wise strangers from around the globe through a secret in-ear device.
Via the wonders of modern technology an Irish nun, a traditional healer and her friend from South Africa, a couple of retired cops from New York, two Italian mamas and a Norweigan health guru watch the person live going about their week and hand-hold them towards their significant event, whether it's a wedding, the first week of fatherhood or a new business launch.
In the first episode it's Dan and Brett's turn to prove themselves with the help of the secret helpers. 32-year-old Dan used to be a gregarious, motorbike riding salesman with the world at his feet. After suffering two massive strokes Dan was left blind and unable to walk. His girlfriend Suzy has spent the last year helping him to regain his sight, speech and mobility.
Although he may look like someone who has fully recovered, when he pushes himself too hard he gets migraines, cannot walk and gets aches and pains down the left side of his body. He also gets anxious when faced with large crowds of people. With a week to go to their wedding, Dan is desperate to support Suzy. But he is worried that if he pushes himself too hard he won't make it to the altar. Dan needs all the help he can get from the sages in the lead up to the most important day of his life. Will Suzy discover she's got unusual guests at her big day?

Bliss, Sky One, 10pm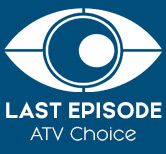 The series follows the complicated double life of Andrew, a successful travel writer who, through extenuating circumstances, finds himself living between two sets of wives and children whose existences are unknown to each other.
Andrew, in a constant state of moral crisis, must find a way to balance his time and energies between his wife Kim and teenage daughter, while travelling back and forth across Bristol to his other family, wife Denise and their teenage son. As Andrew's two worlds become ever harder to contain, so does his sanity. And he finds himself going to increasingly drastic lengths to protect the two families he loves.
The first series of Sky One's comedy comes to an end tonight and, to his horror, Andrew realises his son Kris is about to start a job… at his other house Disaster is imminent. With his long-kept secret on the verge of being busted wide open, he's forced to go to extreme lengths to keep Kris from showing up.
But his desperate efforts could be in vain, as wife Kim and partner Denise are set on a collision course.
---
Benidorm, ITV including STV and UTV, 9pm
The 10th series of Benidorm continues and the star turns keep coming as tonight we see legendary comedy duo Hale & Pace join the show as undercover detectives Dennis and Nigel. The comedy pair, best known for their London Weekend Television sketch series of the late 80s and early 90s, are taking on the characters who turn up in the sunshine resort to investigate Tim Healy's character Les/Lesley, who has returned to the show full time for this run of episodes.
Also tonight Joyce is furious with Monty but a chance meeting with Sammy Valentino means he might get his job back. Liam & Kenneth aren't happy with Jacqueline's latest business venture. Callum is in search of a professional and Eddie adds to the family discourse.
---
The Supervet, Channel 4, 8pm
A Labrador puppy has an elbow disease that Professor Noel Fitzpatrick says is as bad as it gets in a dog this young.
A possible solution might involve fitted plates and stem cell injections. A couple travel down from County Durham with their Russian Black Terrier, who has been diagnosed with a cancerous growth and is at risk of losing a leg.
Also tonight a one-year-old cat is brought in suffering from a crushed pelvis and a broken tail after a road traffic accident.
---
Grey's Anatomy: Games People Play, Sky Living, 9pm
Series fourteen of Grey's Anatomy continues with this the fourteenth edition in this 24-episode run. Tonight with Maggie's relationship with Clive progressing nicely, she invites him over for a game night to meet Meredith and Amelia, in the hope that they won't be as competitive as they are over their projects for the Grey Sloan Surgical Innovation Contest.
On that note, Meredith and Jo meet with the owner of the patent to the polymer they need for the project – who in a happy coincidence is a friend of the family.
---
Save Me, Sky Atlantic, 9pm
Another from the Sky family of channels tonight as Save Me continues. Nelly closes in on Jody's location as the fourth of six episodes takes to the air. A police recording of a distressed 999 call from Jody is traced to several streets in Streatham. While the police start covert surveillance of the area, Nelly has his own unique way of finding the property where Jody was kept.
Claire helps him break into a house in Streatham, where they make a shocking discovery. A desperate appeal for help from Bernie brings Nelly back to Melon, who gives a horrifying clue as to what may have befallen Jody.


The Supervet has more animal patients tonight on Channel 4.