Thursday television highlights for March 22nd with ATV Today Editor Doug Lambert.

SEAL Team – Tip of the Spear, Sky One, 9pm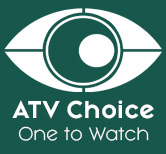 The stakes couldn't be higher in this actionpacked stateside drama starring David Boreanaz and Mad Men's Jessica Paré, brand new to Sky One 'Get in, get out, get home': that's the motto of Tier One, the US Navy SEALs' A-team. An extra-elite unit charged with some of the most dangerous and sensitive missions the US government can demand, Bravo Team is led by Jason Hayes (Boreanaz). When we meet him, he's in mandatory therapy having a made a call during a mission that meant the death of his best friend, Nate.
With the job always coming first, he's estranged from his wife and rarely sees his daughter. But he's not the only one whose work is taking a toll on his family life. For all of Bravo Team, being a SEAL comes at a huge personal cost.
In the first episode, CIA liaison officer Mandy Ellis (Jessica Paré) gets word of the location of a known terrorist and the team are flown off to Liberia. They are joined by cocky rookie Clay (Max Thieriot), who's instantly disliked because his former SEAL father published a book about his time on the team. The mission is a straight up snatch and grab and Hayes, for one, needs to be back in time for his daughter's recital. But on arrival, things immediately start to go south…

Big Cats About The House, BBC Two, 8pm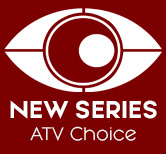 Big cat expert Giles Clark returns to the UK to embark on his biggest undertaking yet: running the Big Cat Sanctuary in Kent, which he hopes to build it into a centre of global excellence conservation, in this three-part observational documentary series for BBC Two.
In episode one Giles steps in to help Maya, a weak and vulnerable five-day-old black jaguar cub who has been neglected by her mother. Taking her home, Giles provides her with care around the clock. We get to know Maya, witness her developmental milestones and her growing relationship with Giles, his fiancée Kathryn and daughter Sam.
At the sanctuary Giles has his hands full improving the lives of the 50 cats who live there, and working towards them becoming ambassadors for their wild cousins.
---
Do The Right Thing, Channel 5, 9pm
Former Sky News anchor Eamonn Holmes and This Morning's Ruth Langsford are back on Channel 5 this week with the husband and wife team's own consumer entertainment show.
Presented in front of a live studio audience the 'reborn 'That's Life!' sees Eamonn and Ruth joined by their roving reporters Roman Kemp and Michael Underwood. Tonight Eamonn, Ruth and the team try to save a playground from closure. But this is  no usual playground—it is an area designed specifically to meet the needs of children with disabilities. The show also investigates the shocking deaths caused by babies suffocating on nappy sacks.
Ruth talks to one brave mum who lost her son when he grabbed one of the plastic sacks while in his cot. Will supermarkets 'Do the Right Thing' and put clearer warnings on the packaging?
Plus, if you enjoyed That's Life's Jobsworth of the Week its also reborn as the latest winner of the Rules Is Rules Award, is revealed. Just like the beeb version the gong is handed out to anyone who takes red tape and bureaucracy to a ridiculous level. And, Ruth hits the streets to find out about the cheeky, embarrassing, and above-all unwanted pictures received by unsuspecting mobile users!
---
Martin Luther King by Trevor McDonald, ITV including STV and UTV, 9pm
In the 1960s, America is busy putting a man into space, yet blind to the problems of race at home. In this intensely moving and definitive one-hour documentary, Trevor McDonald travels America to cover a story he has always wanted to explore: the life of the Civil Rights icon, Martin Luther King.
Starting with the monumental 'I Have a Dream' Speech in Washington, this production sees McDonald discover how King became a Civil Rights leader almost by accident.  He visits Alabama and the cities of Montgomery, Birmingham and Selma, where King was met with the ugly face of bigotry and violence. He goes to King's first married home, and to the motel in Memphis, Tennessee where he was assassinated.
Made to commemorate the 50th anniversary of Martin Luther King's death in April 1968, McDonald interviews King's key allies veteran singer Harry Belafonte, Congressman John Lewisand Ambassador Andrew Young. He tracks down rarely interviewed women who helped King behind the scenes such as his assistant Willie Pearl Mackey King – speaking for the first time on British television – who typed up the address that became known as the 'I Have A Dream' speech. He finds the child protestors and young students who risked their own lives to support their hero as he fought for Civil Rights.
McDonald uncovers new sides to the story. He reads chilling excerpts from the Georgia Code Book of 1933 a book that included petty rules governing the segregation of every aspect of black lives, when King was growing up.  He discovers the words 'I Have A Dream' were off the cuff, never intended to be in the speech. He meets a former member the Ku Klux Klan who confesses in a different life he would have targeted McDonald, because of the colour of his skin. He interviews an expert on the horrors of lynching in 20th century America, and asks black role models Naomi Campbell, General Colin Powell and the Reverend Al Sharpton what Martin Luther King means to them.
---
Derry Girls, E4, 9.30pm
If you missed its original screening on Channel 4, E4 now gives you a chance to meet up with the Derry Girls. This six-part comedy from writer Lisa McGee brings her own experiences to create a candid, one-of-a-kind, family-centred comedy set against the spectre of The Troubles in Northern Ireland.
The first day of a new school term in the early 90s starts terribly for 16-year-old Erin (Saoirse-Monica Jackson) when she wakes up to find her cousin Orla (Louisa Harland) reading her diary. And it's not so great for everyone else either as Granda Joe (Ian McElhinney) announces there's a bomb on the bridge. The Quinn family are distraught – it's a huge inconvenience and Aunt Sarah (Kathy Kiera Clarke) may not even be able to get to her sunbed session.
Erin and Orla head to school picking up their friends Clare (Nicola Coughlan), who's doing a sponsored fast for Ethiopia, and Michelle (Jamie-Lee O'Donnell), who has her cousin James (Dylan Llewellyn) in tow. James is over from England and will be joining them at Our Lady Immaculate Girls School amid concerns he'd get beaten up at the boys' school 'because of the English thing…'
---
Worlds Most Dangerous Roads, Dave, 7pm
UKTV channel Dave brings Twenty Twelve co-stars Hugh Bonneville and Jessica Hynes together for this travelog series. This week the actors are enjoying the sights of Georgia.
This isn't however the stateside location as noted in Gladys Knight's Midnight Train To Georgia, its a road trip through the former Soviet republic of Georgia. Driving from the border with Azerbaijan to the Black Sea, Jessica soon discovers her spirit of adventure is causing Hugh a few moments of high anxiety, but there is worse to come when they find themselves stuck on a high mountain pass in bad weather and he has to overcome his vertigo.
While the drive is a challenge all the way, the country and its people delight and surprise them at every turn.

Martin Luther King is the subject of an ITV special hosted by Sir Trevor McDonald, tonight at 9pm