ATV Today Editor Doug Lambert picks his Telly Today highlights for Friday 23rd March.

Britain's Favourite Food, Channel 4, 8pm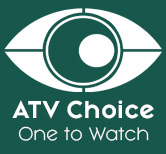 In the last 50 years, our diet has transformed. We've gone from home-cooked meat and boiled veg to convenience foods, ready meals, snacks and drinks of every type and every cuisine. In this two-part series, Simon Rimmer looks back at our favourite foods – from Angel Delight to Smash, Ski yoghurt to Findus Crispy Pancakes and many others – exploring what really went into them and why we lapped them up.
With a cast of celebrities who grew up in the 1970s, from Johnny Vegas to Susan Calman, plus interviews with the ad men, food scientists and technologists who created these iconic brands, Rimmer explores how we became a nation of convenience-food lovers.
In the first episode, Rimmer tells the story of Angel Delight and why it was such a hit, revisits the golden summer of 1979 and lollies like Zoom and Fab, and relates the amazing tale of Blue Nun and the wine the French allegedly adored: Le Piat d'Or. Plus: the ready meal that transformed Marks & Spencer into the multi-billion-pound convenience food destination: the humble chicken Kiev.

Will and Grace, Channel 5, 10pm
The revival of the hilarious and outrageous sitcom about two gay men and their best-gal pals continues on Channel 5 with the episode 'Three Wise Men' as Grace is horrified to realize that she has dated three men from the same family.
Grace comes home from a date with James.  Later she runs into an old college professor (Barry Bostwick) who she used to date, then with Jack's encouragement, she hooks up with a cute waiter. Only then do things get weirder—the professor, James and the waiter are a grandfather, father and son. Meanwhile, now that Will and Karen are both working at Grace Adler Designs, they are getting on each other's nerves. But when they turn Karen's staff-cam into a telenovela, replete with hunky chefs and tennis coaches, they are soon bonding and directing their own hyper-dramatic Latin soap…
This episode also sees the return of guest star Dan Bucatinsky as Neil, a guy Will has been trying to avoid a second date with since the series two episode 'The Hospital Show'—18 years ago.
---
Jamestown, Sky One, 9pm
As series two of Sky Original Production concludes, Jocelyn discovers what it means to lose everything. And Alice is in for a rocky ride. In the wake of Massinger's death, Jocelyn uses her intel to get a stronghold in the town. But when she bags a load of land, she makes an enemy out of Yeardley. Big error. He's been both desperate for more territory and spoiling for a fight with the Pamunkey since the series began and now spots a golden opportunity.
With the help of the marshal, he hatches a cruel and audacious plan that could not only destroy Jocelyn but tear the Sharrows apart and lead Jamestown into war.
---
Santa Clarita Diet and Alexa and Katie, Netflix, from today
Joel (Timothy Olyphant) and Sheila (Drew Barrymore) are husband and wife realtors leading vaguely discontented lives in the L.A. suburb of Santa Clarita with their teenaged daughter Abby until Sheila goes through a dramatic change sending their lives down a road of death and destruction…but in a good way. Santa Clarita Diet returns from today on Netflix with its second series of episodes.
Also from today on the streaming service comes Alexa & Katie; a funny and heartwarming show about two best friends eagerly anticipating the start of their freshman year of high school. Despite the fact that Alexa (Paris Berelc) is undergoing cancer treatment, her outgoing personality and enthusiasm for life never falter, especially with her loyal, quirky, and awkwardly adorable best friend Katie (Isabel May) by her side.
At times they're left feeling like outsiders, during a period when what seems to matter most is fitting in. Tiffani Thiessen (White Collar, Saved By The Bell) also stars as Lori, Alexa's determined and protective mother.
---
Sports Relief, BBC One, 7pm
If you don't fancy the football over on ITV, the BBC is bringing viewers an evening of Sport Relief on BBC One. The fundraiser returns for 2018 and is packed full of famous faces from the worlds of sport, entertainment and music.
The fun kicks off with Gary Lineker, Davina McCall, Ore Oduba, Claudia Winkleman, Paddy McGuiness and Freddie Flintoff manning the helm of what promises to be a star-studded evening full of live music, sketches, fundraising films and many more TV treats.
Highlights include comedian John Bishop trying to inspire Gareth Southgate and the England football team to glory at this summer's World Cup with comical consequences. Football heroes David Ginola, Alex Scott, John Barnes and Chris Kamara feature in a special edition of Strictly Come Dancing from Wembley Arena, while BBC and ITV go head to head in a Battle of the Channels Celebrity Boat Race.
Six brave celebrities battle it out as Celebrity Boxing returns, with Vanessa White taking on Hannah Spearritt and Helen Skelton versus Camilla Thurlow in the women's contests, while Wayne Bridge faces Spencer Matthews in the men's bout. There is also A Question of Sport Relief over on BBC Two at 10pm.

---

M&S revolutionised the chilled food range in the late 1970s as Channel 4 at 8pm discovers.